Legal aid cuts trigger 99.5% collapse in numbers receiving state help in benefits cases
Just 440 claimants were given assistance in the last financial year, Ministry of Justice admits  – down from 83,000 before almost £1bn of cuts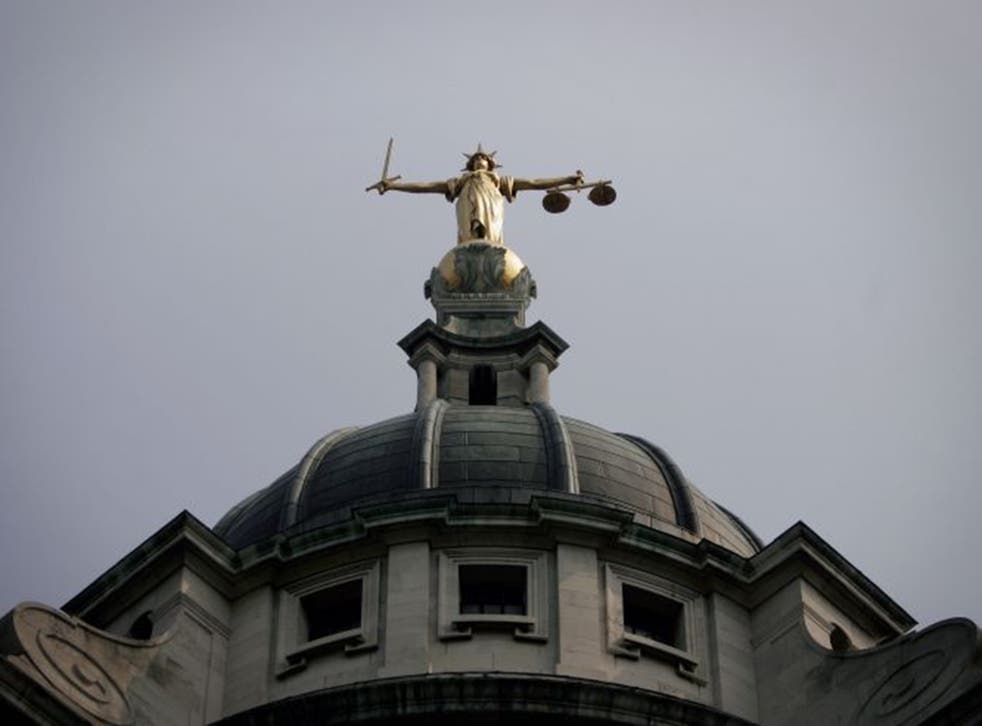 Legal aid cuts have triggered a staggering 99.5 per cent collapse in the number of people receiving state help in benefits cases, the Government has admitted.
Just 440 claimants were given assistance in the last financial year – down from 83,000 in 2012-13, before almost £1bn was swiped from the legal aid budget.
Many of the claimants will have been denied help to pursue cases where they were refused disability living allowance (DLA) or employment and support allowance (ESA).
The revelation, buried in a Ministry of Justice document, is certain to increase pressure on Theresa May to rethink the controversial cuts, introduced by David Cameron.
Ministers have announced a review, but did so without revealing their own analysis of the full extent of the impact of the legal aid restrictions.
The document also shows:
* A 42 per cent leap in people representing themselves in family law proceedings after being refused legal aid – from 45,000 in 2012-13 to 64,000 in 2016-17
* A 74 per cent fall in the number of people receiving legal aid in civil and family cases from 575,000 to 145,000
* A huge rise in the number of emergency grants to people denied legal aid, but where ministers accepted a potential breach of human rights laws – from 70 in 2013-2014, to 950 in 2016-17
* A 57 per cent drop in the number of successful legal aid claims in prison law cases – from 41,000 in 2012–13 to 18,000 in 2016-17
Richard Burgon, Shadow Justice Secretary, said: "This illustrates the cruelty of this Tory Government's hollowing-out of legal aid which has deliberately targeted the most vulnerable in society.
"The Conservatives have priced out hundreds of thousands of people from being able to enforce their hard-won rights.
"The Government must use this review to fundamentally repair the damage it has caused in our justice system, rather than simply applying a sticking plaster to a broken system."
The legal aid cuts were among the most controversial changes made by the Cameron government, forcing the Government to agree to the post-implementation analysis.
The cuts removed advice and assistance from almost all social welfare cases, including benefits, employment, housing (except homelessness), immigration (except asylum) and family (except in cases of domestic violence).
The document states: "Between 2010–11 and 2016–17, annual legal aid fund expenditure fell by £950m, or 38 per cent, in real terms at 2016-17 prices.
"A core objective of recent changes to legal aid was to reduce the amount of expenditure on the scheme. This objective has clearly been achieved."
To head off criticism, the MoJ announced a further review that would "seek views on the reforms introduced under the legislation from interested parties, and the legal profession in particular".
But Dominic Raab, the justice minister, said it would not finish until next summer – and that the focus would remain on "ensuring value for taxpayers' money".
"We will review the legal aid changes introduced, and I will shortly be writing to interested groups to invite them to inform this important work," Mr Raab said.
"Maintaining access to justice continues to be at the heart of our reforms. We are focusing legal aid resources on those who most need help."
Join our new commenting forum
Join thought-provoking conversations, follow other Independent readers and see their replies