Legal aid reforms still unjust after Government U-turn, warn charities
Victims of domestic violence and trafficking 'will not be able to find fair representation'
Andrew Grice
Tuesday 02 July 2013 21:58 Comments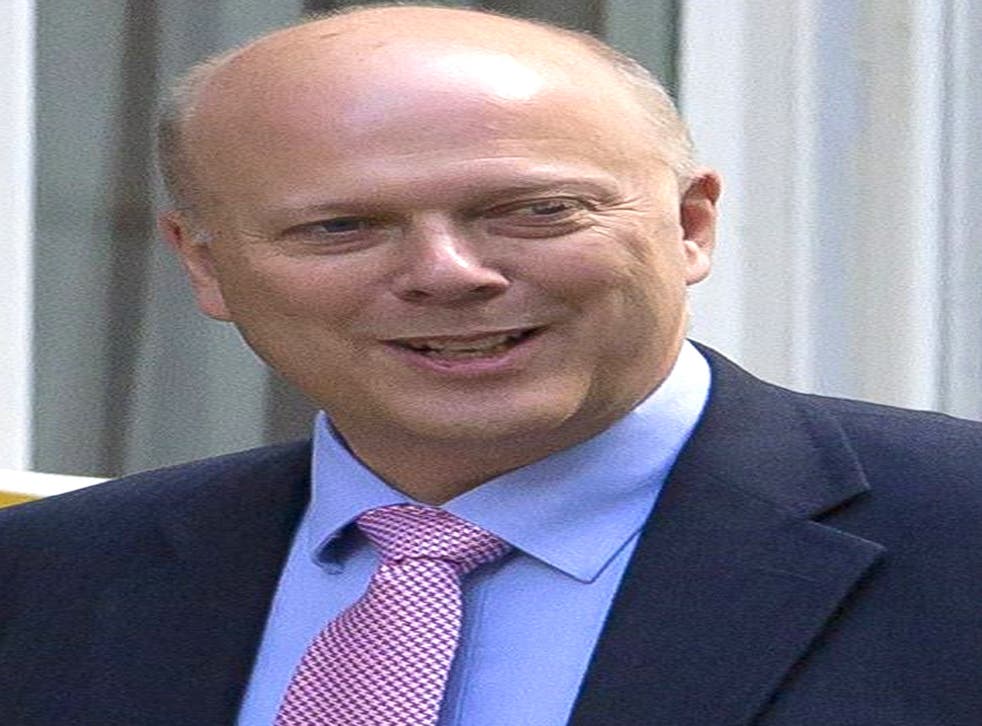 Charities warned today that vulnerable people will still be denied access to justice by legal aid reforms despite a climbdown by the Government.
In a joint letter to The Independent, Citizens Advice and Shelter said proposed £220m of cuts in the £2bn-a-year legal aid budget would restrict people's right to challenge unjust decisions by government bodies through judicial review. They said a proposed "residence test", limiting legal aid to people who have lived in Britain for a year, could disqualify destitute children and victims of trafficking.
The organisations welcomed Monday's U-turn by Chris Grayling, the Justice Secretary, who has dropped a controversial plan to deny defendants on legal aid the right to choose their solicitor. But they warned his decision to press ahead with competitive tendering for legal aid contracts would drive out smaller providers which do both civil and criminal work, leaving groups such as the mentally ill unable to get support.
Gillian Guy, chief executive of Citizens Advice, said "justice deserts" remained a possibility as a result of competitive tendering. "By narrowing the market so dramatically, people with very specific needs could find themselves facing the daunting prospect of dealing with a solicitor who does not specialise in the issues at stake," she said. She pointed out that spending on legal aid had already been reduced by a quarter in the past decade. "Cuts to judicial review funding could mean unfair decisions on issues like housing, planning and immigration go unchallenged, potentially leaving thousands of people unable to get a fair hearing," she said.
Campbell Robb, Shelter's chief executive, said: "Charities like Shelter will have little ability to challenge local authorities who fail in their legal duty to house a homeless family. These proposals would remove what is often the only thing standing between a family and the street. It can't be right that homeless victims of trafficking or domestic violence, including children, will be left with no protection through the law because they're unable to prove they've lived here for a year. The Government must abandon these plans to take away basic freedoms and the right to be heard in a court of law."
Mr Grayling will be quizzed about his reforms by the Commons Justice Select Committee tomorrow. Responding to the letter, he said: "We have put forward a range of proposals intended to reduce the cost of legal aid and improve its credibility with the public who pay for it. The proposals would not prevent vulnerable people getting a fair trial or destroy access to the justice system of which we are rightly proud. At about £2bn a year, we have one of the most expensive legal aid systems in the world. I believe our limited resources should be targeted only at those with a strong connection to the UK. It is not fair on the taxpayer to provide civil legal aid for failed asylum seekers or those who have only just set foot in the country. Our proposed residency test would address this, but allow for applications for exceptional funding."
He added: "Neither do I think it right that legal aid is used to fund weak judicial review cases which the courts find are unarguable, but strong cases supported by the court should still be taken forward and receive funding – including those involving homelessness. We are carefully considering all the points raised during the consultation process."
Register for free to continue reading
Registration is a free and easy way to support our truly independent journalism
By registering, you will also enjoy limited access to Premium articles, exclusive newsletters, commenting, and virtual events with our leading journalists
Already have an account? sign in
Join our new commenting forum
Join thought-provoking conversations, follow other Independent readers and see their replies