Legal aid slashed with no thought for consequences, MoJ chief admits
"The Government was explicit it needed to make these changes swiftly"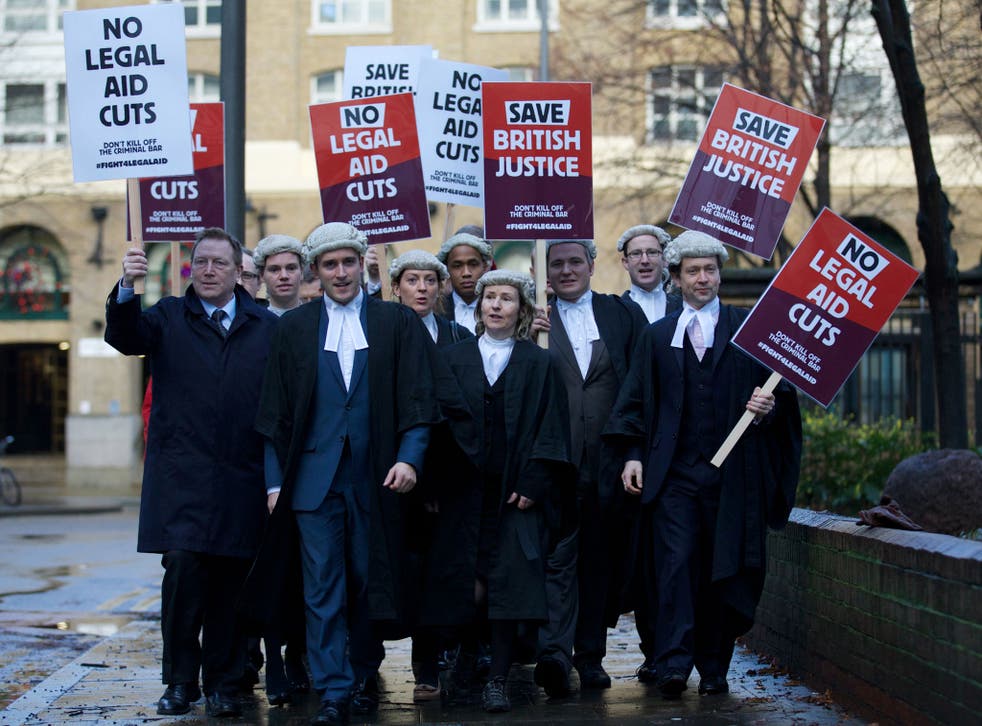 The legal aid bill is being slashed by £300m without research into the potential effect of the cuts, the most senior civil servant at the Ministry of Justice (MoJ) has admitted.
Under the cuts pushed through by the Justice Secretary Chris Grayling, many family, debt, housing and employment cases no longer qualify for legal aid. He says he has no alternative but to make substantial savings from the £2bn legal aid bill.
Ursula Brennan, the MoJ's permanent secretary, told MPs that the ministry had not assessed the impact of the cuts because of the haste with which the axe had been wielded.
"The Government was explicit it needed to make these changes swiftly. It was not possible to do research about the current regime," she told the Commons public accounts committee (PAC).
"The piece of evidence that was overwhelming was the level of spending. The evidence required was that government said we wish to cut the legal aid bill."
But Margaret Hodge, the PAC chairman, tore into the MoJ for "endemic failure" and said Ms Brennan should have blocked the changes without a proper assessment of their impact.
Ms Hodge told her: "The thing that really distressed me is how you embarked on this with so little evidence. When you were changing the rules you had no idea the impact it would have."
The National Audit Office has criticised the MoJ for not considering the effect of such rapid cuts on other areas of public spending.
Register for free to continue reading
Registration is a free and easy way to support our truly independent journalism
By registering, you will also enjoy limited access to Premium articles, exclusive newsletters, commenting, and virtual events with our leading journalists
Already have an account? sign in
Register for free to continue reading
Registration is a free and easy way to support our truly independent journalism
By registering, you will also enjoy limited access to Premium articles, exclusive newsletters, commenting, and virtual events with our leading journalists
Already have an account? sign in
Join our new commenting forum
Join thought-provoking conversations, follow other Independent readers and see their replies