Len McCluskey says Tom Watson is behaving like he's in a 'low budget remake of the Godfather'
The leader of Britain's biggest trade union is embroiled in a spat with the Labour deputy leader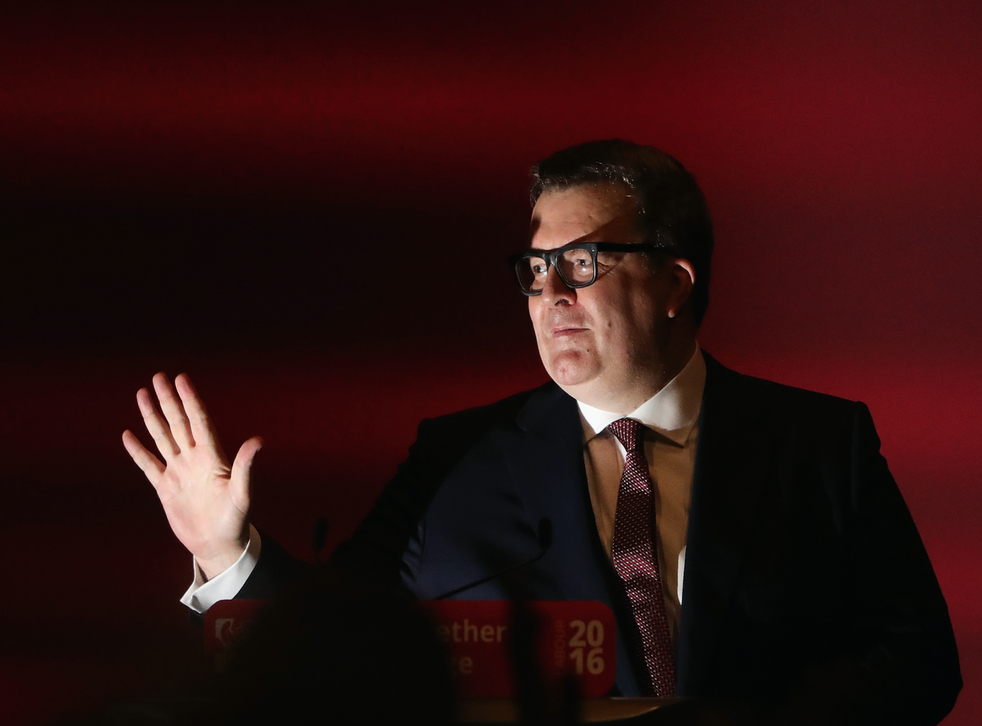 Labour's deputy leader has accused the leader of Britain's biggest trade union of dealing in "personal insults" in the latest spat over the future of the Labour Party.
Unite's Len McCluskey reacted with derision after Mr Watson suggested that the acting union head had been somehow involved in a secret plot to take over of the Labour party.
He accused Mr Watson – his former flatmate – of behaving like he was in a "low budget remake of the Godfather", also descriing Labour's deputy leader a backstabber who lived a "world of skulduggery, smears and secret plots".
The row is ostensibly over whether Unite will work with Momentum, a left-wing campaign group that supports Mr Watson's boss Jeremy Corbyn. The latest spat appears to be part of a proxy war for the Labour party, with Mr McCluskey currently up for re-election as Unite general secretary.
Mr Watson said: "It is only by being in power that Labour can change the lives of millions of people. So when I heard the covert recording of Momentum head Jon Lansman setting out plans to interfere in the selection of MPs and councillors I had a duty to speak out," he said.
"I am sorry that Len McCluskey has to use personal insults instead of arguing his case. It would be more productive if he would state categorically that Unite will never fund Momentum or give any form of financial support to an organisation that directs its members to take control of Labour Party structures and organise inside other trade unions."
Mr McCluskey said: "I know Tom. I am still proud to have privately and publicly supported him when he was under great personal strain because of his courageous campaign against the Murdoch empire.
"How sad then that he should turn on those of us who supported him in his darkest hour, and how sad that his candidate, Gerard Coyne, should now be using The Sun, to attack his own union – a rotten tabloid and an instrument of the establishment that has led the charge against the working class and trade unionism for generations. Such behaviour is what happens when values are trashed by ambition."
He added: "The men and women at the sharp end want a focus on jobs, investment and protection at work.
"They don't want their union democracy turned into a low-budget remake of The Godfather and they certainly don't want the politicians taking over the union.
"Sensible Labour politicians – and there are many – know it too. That is why they have told Tom to put a sock in it. As the great Clement Attlee told a truculent and over-talkative minister – 'a period of silence from you would be most welcome'."
Unite is Labour's single biggest donor. Mr Watson this week declared war on the Labour left after reports that the union might affiliate with Momentum, which he characterised was wanting to take over the party. The claim was based on a recording of Momentum founder Jon Lansman saying he wanted the union to affiliate. Unite had said it has no plans to affiliate.
UK news in pictures

Show all 50
In the recording, Mr Lansman says he wants the Labour left to fight for adequate representation in the party's official organs. Since the 1990s left-wing members have been marginalised in the party's structures, including on key committees.
Jeremy Corbyn has called for unity across the party.
Register for free to continue reading
Registration is a free and easy way to support our truly independent journalism
By registering, you will also enjoy limited access to Premium articles, exclusive newsletters, commenting, and virtual events with our leading journalists
Already have an account? sign in
Register for free to continue reading
Registration is a free and easy way to support our truly independent journalism
By registering, you will also enjoy limited access to Premium articles, exclusive newsletters, commenting, and virtual events with our leading journalists
Already have an account? sign in
Join our new commenting forum
Join thought-provoking conversations, follow other Independent readers and see their replies