Len McCluskey dismisses Labour conference anti-Semitism claims as an attempt to 'bring Jeremy Corbyn down'
'I believe it was mood music that was created by people who were trying to undermine Jeremy Corbyn'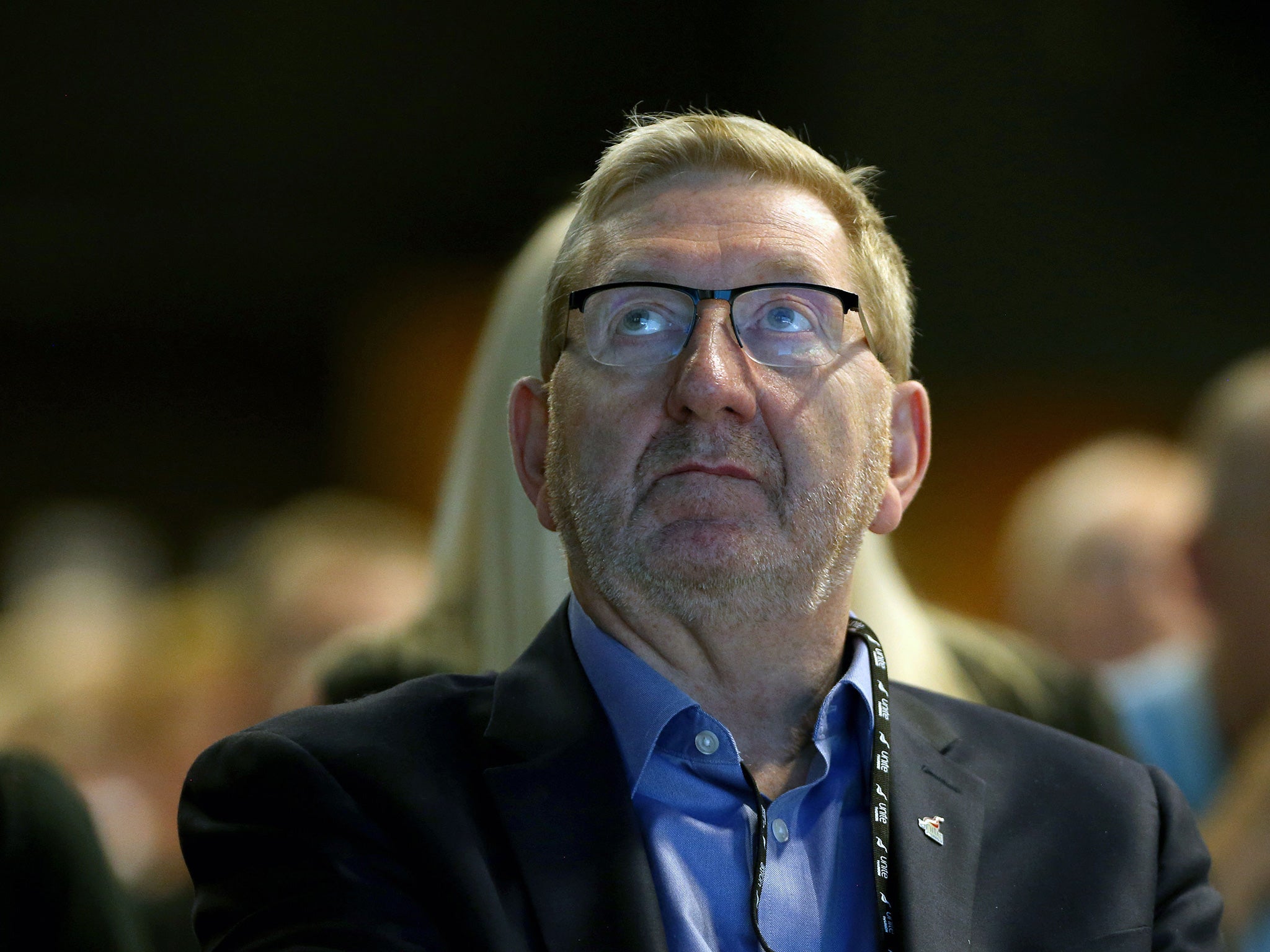 Union chief Len McCluskey has dismissed the allegations of anti-Semitism stalking the Labour conference as an attempt to "bring Jeremy Corbyn down".
The key ally of the Labour leader downplayed the growing row, arguing he had "never been at a meeting where there was any anti-Semitic language", in nearly 50 years.
Instead, he claimed: "I believe it was mood music that was created by people who were trying to undermine Jeremy Corbyn."
Asked, on BBC Newsnight, why anti-Semitism allegations had become a major controversy within the Labour party, he replied: "Unfortunately, at the time there were lots of people playing games.
"Everybody wanted to create this image that Jeremy Corbyn's leadership had become misogynist, had become racist, had become anti-Semitic and it was wrong."
The stance comes despite fresh developments at the Brighton conference, including:
* The Labour leader of Brighton and Hove City Council warning it would need "reassurances" of action against anti-Semitism before the conference is allowed to return.
* A call for Mr Corbyn to investigate the Labour Party Marxists group, accused of producing and circulating a leaflet quoting a prominent Nazi.
* Criticism of the Labour leader for failing to attend a Labour Friends of Israel reception – despite speaking at a Daily Mirror party.
In Brighton, Mr Corbyn has been forced to deny that Labour is now the "nasty party", after one speaker said people should be allowed to question whether the Holocaust happened.
But Mr McCluskey, the leader of the giant Unite union, said any attacks on Jewish people would get "short shrift" at any meeting he attended.
"In 47 years of membership in the Labour Party I've never been at a meeting where there was any anti-Semitic language," he added.
In a letter to Labour's general secretary, Brighton council boss Warren Morgan wrote: "I will undoubtedly face questions as to why we allow any event where anti-Semitic views are freely expressed to happen in the city, particularly on council premises."
He said the local authority would need "reassurances that there will be no repeat of the behaviour and actions we have seen this week".
And he added: "We are a city of sanctuary and I have to speak up against any form of racism as and when it is given a platform in the city."
Gideon Falter, chairman of the campaign Against Anti-Semitism, praised Mr Morgan's "principled stand" after reports "from Jewish delegates that they feel uncomfortable being Jewish at the conference".
But Ken Livingstone, the former Labour mayor of London, told TalkRadio: "Some people have made offensive comments. It doesn't mean they're inherently anti-Semitic and hate Jews. They just go over the top when they criticise Israel."
The row overshadowed the conference agreeing a rule change to explicitly outlaw anti-Semitism by party members, rather than simply any actions deemed to be "prejudicial".
One defeated Labour candidate in North London, Mike Katz, warned his party would not win back power while Jewish voters shun the party over the stain of anti-Semitism.
Join our commenting forum
Join thought-provoking conversations, follow other Independent readers and see their replies