A-levels and GCSEs u-turn in Wales as results to be based on teacher predictions
Welsh policy change follows similar Scottish decision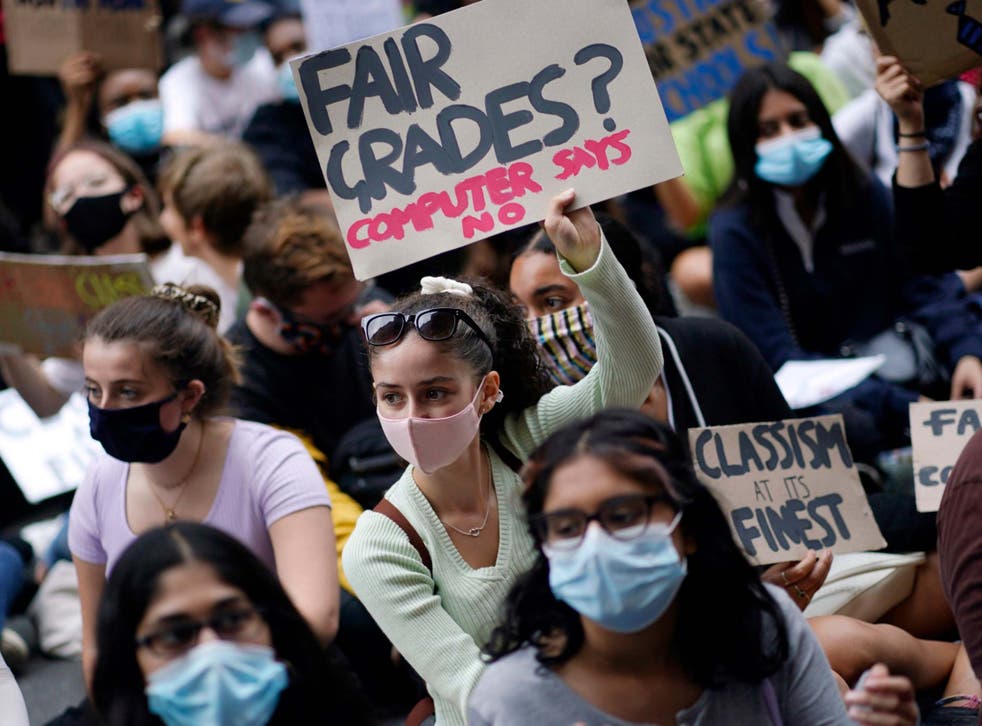 Students in Wales will get A-level and GCSE grades chosen by their teachers after the devolved government U-turned over a controversial algorithm.
The decision follows a similar move in Scotland, and comes ahead of an announcement by the UK government, which runs the exam system in England, later this afternoon.
The Northern Ireland executive says GCSE results from its students will be based on predicted grades, but has so far said it will not change course on A-level marks, which have been "standardised".
There has been an outcry across the UK at attempts to "moderate" teacher-predicted exam results, with widely reported examples of pupils unexpectedly missing out on university places because of the design of the system.
Critics also say the system, which is based on an algorithm, confers inherent advantages on smaller, mostly independent schools, at the expense of larger institutions like sixth-form colleges.
Boris Johnson has defended his approach,"where they feel that there's an injustice been done to them" then "there is the possibility of appeal and they can re-sit, they can take a re-sit this autumn as well".
But the prime minister claimed that "the big picture" was that "overall we've got a very robust set of grades".
Speaking on Monday after the latest policy change, Welsh education minister Kirsty Williams said that "given decisions elsewhere, the balance of fairness now lies with awarding centre assessment grades to students, despite the strengths of the system in Wales".
She added: "I am taking this decision now ahead of results being released this week, so that there is time for the necessary work to take place.
"For grades issued last week, I have decided that all awards in Wales, will also be made on the basis of teacher assessment.
"For those young people, for whom our system produced higher grades than those predicted by teachers, the higher grades will stand."
UK news in pictures

Show all 50
The minister said that it was "clear that maintaining confidence in our qualifications whilst being fair to students requires this difficult decision" and that the coronavirus pandemic presented "exceptional circumstances". She confirmed there would be an independent review of events following the cancellation of this year's exams.
No details of the appeals system for England pledged by Mr Johnson have yet been published. A UK Department for Education spokesperson said on Sunday night that "Ofqual continues to consider how to best deliver the appeals process to give schools and pupils the clarity they need".
Kate Green, Labour's shadow education secretary, said the move in Wales showed that "Boris Johnson must now follow the lead of the Welsh government which has acted to ensure young people in Wales get the qualifications they deserve".
She added: "The PM must get a grip on the situation in England now, and end the historic injustice that he is imposing on young people across the country"
Plaid Cymru shadow education Minister Sian Gwenllian said the change of course in Wales was "a very welcome if not a seriously overdue announcement".
Join our new commenting forum
Join thought-provoking conversations, follow other Independent readers and see their replies