Trade Secretary Liam Fox risks new Cabinet split with red line over post-Brexit trade deals
Leading Brexiteer flexes his muscles by insisting any transitional deal must be 'very time limited' and have strict 'conditions'
Rob Merrick
Deputy Political Editor
Sunday 16 July 2017 12:05 Comments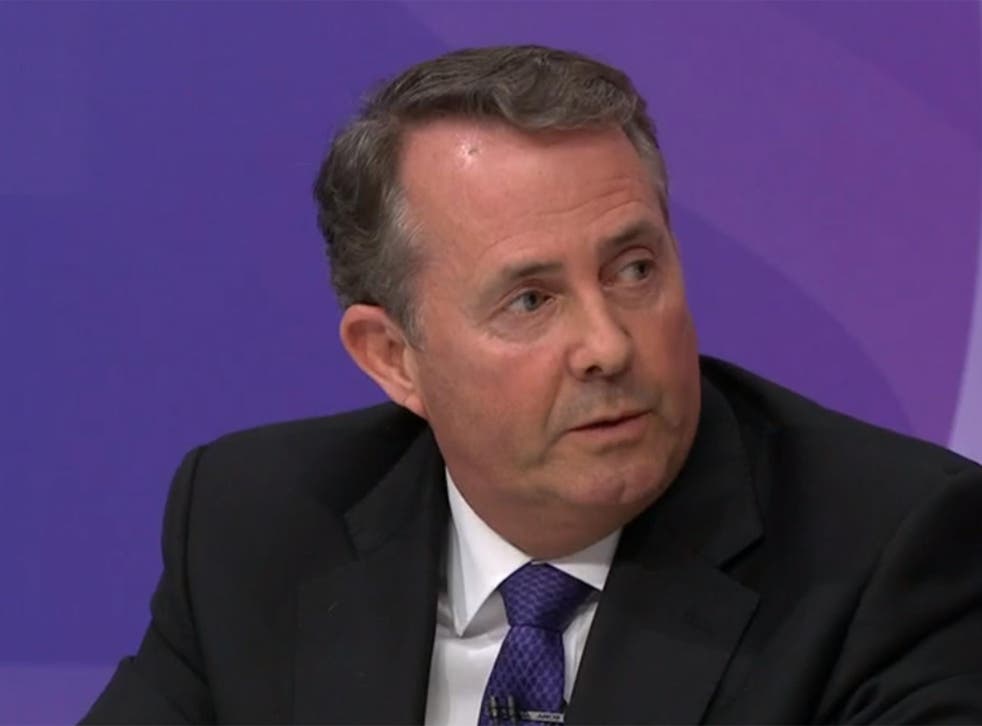 Trade Secretary Liam Fox has insisted Britain must be free to sign deals with non-EU countries from day one after Brexit, potentially opening up another cabinet split.
Mr Fox laid down his own red line by saying he would not accept a transitional deal to delay full EU withdrawal if it held back the trading "opportunities" on offer across the globe.
He also condemned cabinet leaks which have targeted Philip Hammond – an attempt, the Chancellor has claimed, to undermine his soft Brexit policy.
"I absolutely deplore leaks from the Cabinet. My colleagues should be very quiet and to their own departmental duties," Mr Fox told the BBC's Sunday Politics. He added: "The only people smiling at this will be in Berlin and Paris," – warning it was making the exit negotiations more difficult.
Earlier, Mr Hammond urged the Cabinet to accept a lengthy transitional period, after exit day in March 2019, for new IT systems and extra staff to cope with tougher trading arrangements.
"These things can't be magicked up overnight," the Chancellor said – targeting ministers apparently happy for Britain to "crash out" if necessary.
Mr Fox denied any disagreement with the Chancellor, but insisted any transitional deal must be "very time limited" and have strict "conditions". Crucially, he said: "I want, in a transitional period, to be able to negotiate agreements at that point.
"What we can't have is a putting off of the point where we have freedom to negotiate our trade agreements."
He said that should be a "condition" in the exit talks, adding: "Otherwise it makes it much more difficult for us to take advantage of the opportunities that Brexit is going to produce."
The Trade Secretary also opened up a second conflict with the Chancellor, who has criticised the Prime Minister's threat to walk away from the EU with no deal.
"I think that anyone who goes into a negotiation without that position is foolish," Mr Fox said. "Those that we negotiate with need to understand that we are not going to accept any deal that they give us.
"That was the problem that David Cameron had with his negotiation before the referendum – I think our European partners believed we would accept a bad deal, rather than none."
Register for free to continue reading
Registration is a free and easy way to support our truly independent journalism
By registering, you will also enjoy limited access to Premium articles, exclusive newsletters, commenting, and virtual events with our leading journalists
Already have an account? sign in
Join our new commenting forum
Join thought-provoking conversations, follow other Independent readers and see their replies