Immigrants who 'consume' Britain's wealth are not welcome, Liam Fox says
The International Trade Secretary said Brexit would not make the UK more 'inward looking'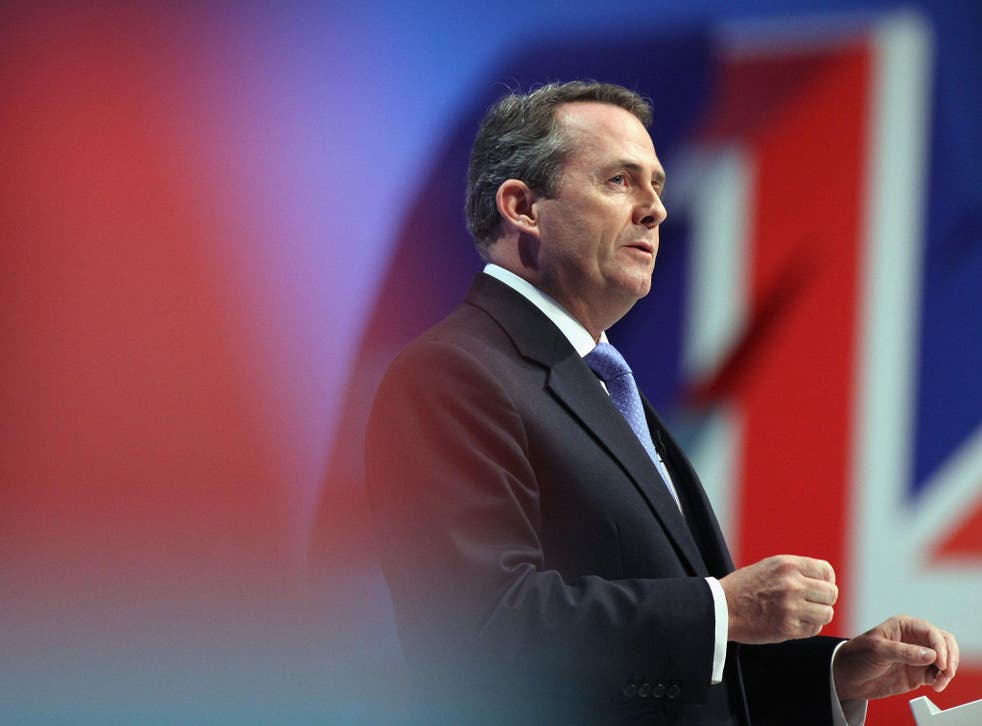 Immigrants who come to Britain and "consume" its wealth are not welcome, the International Trade Secretary has said.
Liam Fox said Britain's exit from the EU did not mean immigration would be reduced to zero, but that people who arrived "without ever having created anything" would be penalised.
"It's utterly untrue to suggest that that makes us more inward looking. What we've said is we want control of our own immigration," he told a fringe event at Tory conference in Birmingham.
Amber Rudd launches immigration crackdown
"If you ask the British people what they think in general about immigration they would say people who come to our country, who contribute wealth to our country are welcome.
"People who come to the country and consume the wealth of the country without ever having created anything are a different kettle of fish. I think it's about getting control of migration."
Mr Fox's comments were in marked contrast to those of his Tory MP colleague Anna Soubry, who was speaking at another fringe event at the same time. She said it was politicians' responsibility to counter, rather than fuel anti-immigrant feeling when it arose.
While Mr Fox spoke, Ms Soubry told the other event that politicians had so far "failed to make a positive case" on the issue.
The comments come just hours after Home Secretary Amber Rudd announced a huge crackdown on overseas students coming to Britain to study. "I'm passionately committed to making sure our world-leading institutions can attract the brightest and the best," she said in a speech to conference.
"But a student immigration system that treats every student and university as equal, only punishes those we should want to help."
Other announced measures include a "controlling migration fund" to ease pressures on public services and new restrictions on recruiting employees from abroad.
A study by the London School of Economics published earlier this year found that EU immigration had no negative impact on British wages, jobs or public services. That research echoed the findings of countless other studies on the issue.
Brexit racism and the fightback

Show all 9
The Government has yet to set out any particular vision for what immigration policy might look like after Brexit, though it has said it wants to end the status quo of freedom of movement.
Cabinet ministers suggested that financial sector and construction sector workers will be unaffected by any new changes to the rules.
The Government has ruled out introducing a points-based immigration system similar to the one used in Australia, as proposed by Vote Leave during the EU referendum campaign.
Register for free to continue reading
Registration is a free and easy way to support our truly independent journalism
By registering, you will also enjoy limited access to Premium articles, exclusive newsletters, commenting, and virtual events with our leading journalists
Already have an account? sign in
Register for free to continue reading
Registration is a free and easy way to support our truly independent journalism
By registering, you will also enjoy limited access to Premium articles, exclusive newsletters, commenting, and virtual events with our leading journalists
Already have an account? sign in
Join our new commenting forum
Join thought-provoking conversations, follow other Independent readers and see their replies