Lib Dem fury at coalition job for 'super-rich' Green
Senior figures voice dismay at billionaire being asked to lead Whitehall spending review
Matt Chorley
,
Political Correspondent
Sunday 15 August 2010 00:00 Comments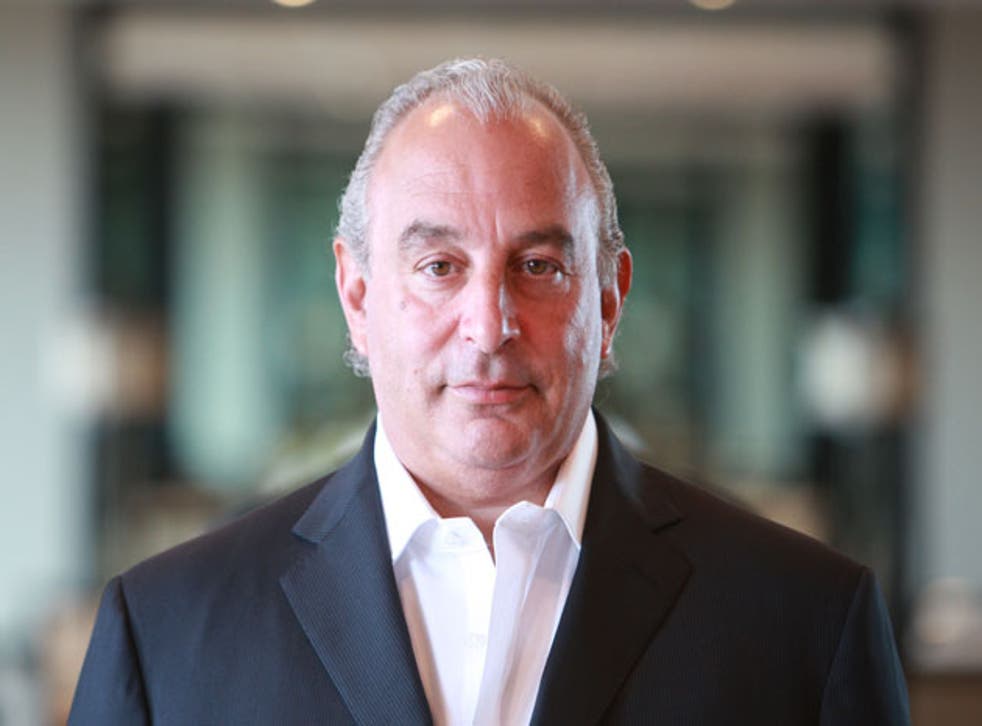 Liberal Democrats who campaigned on a manifesto promising a clampdown on the super-rich have expressed dismay at David Cameron's decision to ask Sir Philip Green, a billionaire, to "hand out P45s" to poorly paid public sector workers.
Senior party figures are furious that Sir Philip, a retail tycoon who owns the Bhs and Topshop chains, will lead a review of Whitehall spending before George Osborne wields the axe in the autumn. The fashion mogul has a reputation for lavish birthday parties – one rumoured to have cost £5m – and a complex tax arrangement which sees his Monaco-based wife, Tina, named as the owner of his company Arcadia. All of this sits uneasily alongside the sort of cuts that many fear will hit the poor hardest.
Vince Cable, the Lib Dem Business Secretary, a fierce critic of tax loopholes, was not consulted about the appointment. Mr Cable declined to comment specifically on the appointment, but said yesterday: "We want people to pay their share of tax."
The row threatens to overshadow Nick Clegg's first week "in charge" of the country as Deputy Prime Minister, including a speech on Wednesday on social mobility. Andrew George, Lib Dem MP for St Ives, criticised having "someone renowned for personal excess lecturing poorly paid public servants on austerity and handing out P45s".
He added: "It looks like a public relations own goal by David Cameron. Philip Green is better qualified to advise the Treasury on stamping out tax avoidance; if he were appointed to do that I think a lot of people would understand. One could avoid unnecessary public sector cuts if we ensured those who should be were paying tax."
Sir Philip last week defended his tax affairs, denying his wife was a tax exile and insisting his companies had paid £300m to £400m in taxes on profits in five years. "I'm a UK taxpayer. I work here every week. We employ 45,000 people in the UK and we have got a £500m payroll."
However, Richard Murphy, the director of Tax Research UK, estimates that Sir Philip saved £285m in tax by paying a £1.2bn dividend in 2005 directly to his wife. Mr Murphy said: "I'm not disputing for a moment that Sir Philip Green is a first-rate retailer of cheap fashion... But, with the very greatest of respect to those who appointed him, what do they think this has to do with the appraisal of government spending?"
Lib Dem policy documents claim "big business and the super-rich get special loopholes and the rest of us end up paying more". Mike Hancock, Lib Dem MP for Portsmouth South, said the Government had to tackle spending but he questioned whether Sir Philip "is the right character to do it, and whether he is tarnished by the baggage he brings with him". He added. "[These businessmen] are supposed to have the magic bullet. It will be interesting to see what they say in six months' time."
Register for free to continue reading
Registration is a free and easy way to support our truly independent journalism
By registering, you will also enjoy limited access to Premium articles, exclusive newsletters, commenting, and virtual events with our leading journalists
Already have an account? sign in
Join our new commenting forum
Join thought-provoking conversations, follow other Independent readers and see their replies