Lib Dem leadership hopeful Sir Ed Davey to mount cross-party bid to block no-deal Brexit
Ex-cabinet minister will run to succeed Sir Vince Cable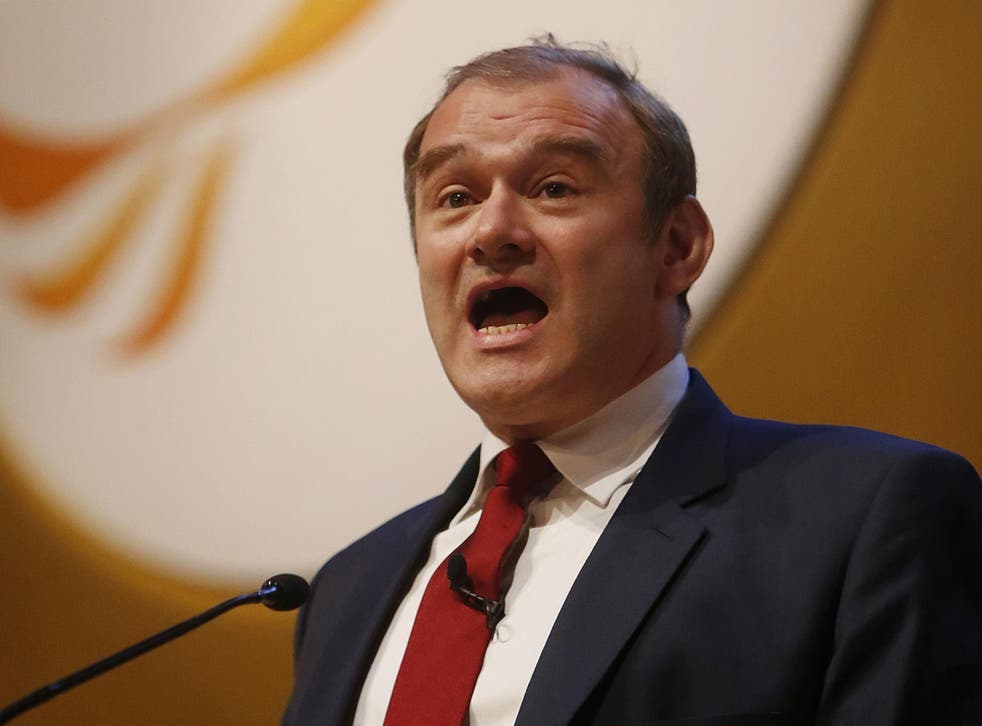 Sir Ed Davey has vowed to mount a cross-party bid to block a no-deal Brexit amid fears a new Tory leader could pursue a disorderly exit from the EU.
The ex-cabinet minister, who is running to be Liberal Democrat leader, said he would join forces with other political parties to prevent the UK crashing out of the EU using an archaic parliamentary procedure known as a humble address.
Theresa May's decision to stand down as Tory leader has sparked a fraught contest, with several candidates refusing to rule out pursuing a no-deal exit if they win the race for No 10.
However pro-EU parties have been buoyed by a strong showing in the European Parliament elections, with the Liberal Democrats snatching second place from Labour with 20 per cent of the vote.
European election 2019 UK results

Show all 9
John Bercow, the Commons Speaker, also gave fresh hope to their cause, telling an audience in Washington that the Commons could still block a no-deal Brexit.
Sir Ed welcomed the Speaker's intervention, saying: "Liberal Democrats must work with others to stop a no-deal Brexit crash out, favoured by some Tory leadership hopefuls. Nothing is more urgent in British politics.
"So I am writing to Speaker Bercow to support his reported view that a no-deal Brexit cannot happen without a vote in parliament.
"And that he will prevent any prime minister from proroguing parliament to run down the clock to a no-deal catastrophe.
"And I wish to propose a cross-party humble address to Her Majesty, that would require the prime minister to revoke article 50, in the event of any future deadline with the European Union being reached."
Sir Ed, the party's home affairs spokesman, will give further details of his leadership bid on Thursday and is expected to highlight his work under Paddy Ashdown, including developing the plan of putting 1p on income tax to pay for education, which became a Lib Dem signature policy.
He is likely to face deputy leader Jo Swinson in the race to replace Sir Vince Cable when he stands down in July.
Ms Swinson was seen as a potential candidate when former leader Tim Farron resigned in 2017 but she decided not to run and Sir Vince was elected unopposed.
Layla Moran, who was regarded as one of the party's rising stars, ruled herself out of the contest earlier this month.
In a message to activists last week, Sir Vince said he would be "proud to hand over a bigger, stronger party" to a new leader on 23 July, with nominations closing on 7 June.
Join our new commenting forum
Join thought-provoking conversations, follow other Independent readers and see their replies