Lib Dem leadership: Vince Cable considers run at the top job as he sizes up 'next best step'
Exclusive: Sir Vince Cable tells The Independent he has not 'ruled anything out'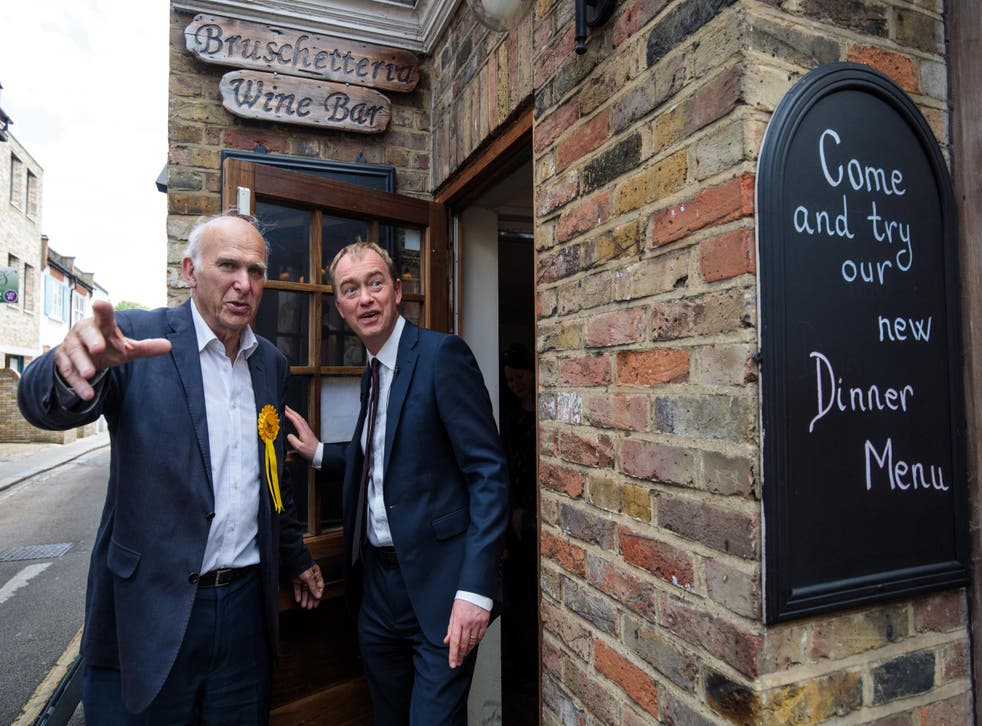 Top Liberal Democrat Sir Vince Cable has said he is considering his options ahead of a leadership contest in his party.
Sir Vince told The Independent that he was speaking with friends and colleagues to work out what the "next best step" is for the Lib Dems.
He indicated that the protracted leadership process that would take place in normal circumstances may not be appropriate given current political events.
It comes after Tim Farron stood down from the leadership claiming that his Christian faith had made him the subject of "suspicion", following comments he made about homosexuality.
Asked whether he is considering a run, ex-business secretary Sir Vince said: "I haven't ruled anything out.
"I'm consulting colleagues to get their views on what is the next best step for the party."
Under current rules, contenders to replace Mr Farron are not due formally to put their name forwards until the start of Parliament's summer break, when he will officially stand down.
Would-be leaders have two weeks from the start of recess on July 20 to submit nominations from at least 10 per cent of the parliamentary party, two MPs not including themselves, as well as at least 200 members drawn from 20 or more local parties.
After a contest stretching over the summer, the new leader will be elected by party members in a postal ballot conducted by a single transferable vote in time for the start of the Lib Dem annual conference in Bournemouth on September 16. During the summer, the new Lib Dem deputy leader - due to be elected later this month - will lead the party politically while president Lady Brinton will oversee internal party affairs.
But Sir Vince indicated that given the start of Brexit talks on Monday, the weakened Conservative Government and a potential deal with the DUP, and the prospect of a second election in 2017, it may be in the party's interests to speed up the process.
Other names in the frame include Jo Swinson and Ed Davey, both also newly returned to the House of Commons, and ex-health minister Norman Lamb.
Tim Farron steps down as Liberal Democrat leader
Mr Farron has resigned as leader of the Lib Dem, following a furore over his beliefs concerning gay sex. The politician admitted some of his comments concerning the matter could have been wiser – when asked if homosexuality is a sin he had previously responded: "We are all sinners."
After the matter refused to go away and surfaced again during the election campaign, Mr Farron said it had felt "impossible" to be both Lib Dem leader and a Christian.
Join our new commenting forum
Join thought-provoking conversations, follow other Independent readers and see their replies