Lib Dems could become first party to introduce minority-only shortlists at next election
Party wants to shed its 'too male and too pale' image, while Labour faces allegations of sexism among its Muslim members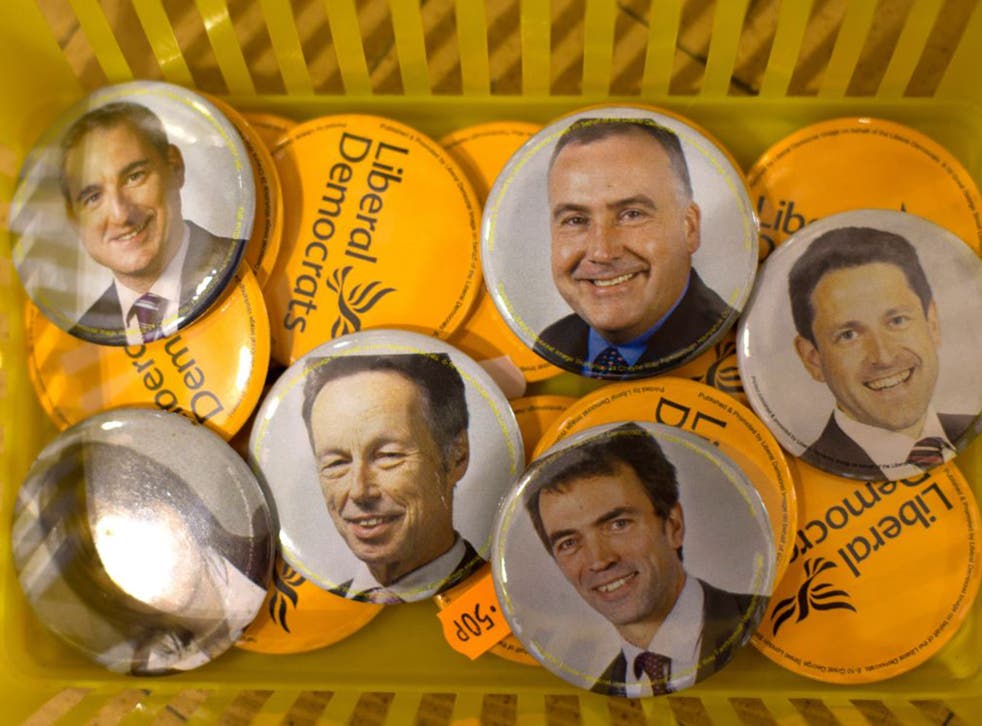 The Liberal Democrats could become the first party to introduce all-ethnic minority, all-gay, and all-disabled candidate shortlists at the next general election.
Criticised for a lack of diversity in the House of Commons, the Lib Dems will also impose all-women shortlists on seats currently held by their eight MPs should they choose to step down in 2020. The party has no women MPs after its disastrous election result, but even in the last Parliament only seven out of 57 were female.
Leader Tim Farron has drawn up a motion that will be taken to the party's spring conference in York next month designed to broaden its representation in Parliament. Local parties will be allowed to vote on whether they want to impose shortlists solely made up of candidates who are women, disabled, LGBT+, or black, Asian and minority ethnic (Bame).
A document sent to Lib Dem headquarters this weekend states: "For far too long our MPs have been too male and too pale. We've taken a number of initiatives in the background to create greater diversity and despite considerable work and effort, it simply hasn't worked. Talk and goodwill has been well meaning and well intentioned, but has failed to deliver what's needed."
Mr Farron wants half of all candidates at the next general election to be women and one in 10 of them to be Bame. In 2015, 9 per cent of Lib Dem candidates were Bame, 6 per cent were LGBT+, and 3 per cent were disabled. Women accounted for only 30 per cent of the party's council candidates.
Also, any region that the Lib Dems were particularly successful in last year will have to field at least two candidates from under-represented groups in the constituencies it covers. The party will establish a 2020 Candidate Diversity Task Force to coordinate the plans.
Lib Dem President Sal Brinton said: "Liberal Democrats know we must change the public face of our parliamentary party in the House of Commons, and conference will now vote on the mechanisms to do so. Many members have told us 'doing nothing was not an option' and these proposals show that the Liberal Democrats are serious about encouraging, training, mentoring and supporting candidates from under-represented groups. We want to look like the nation we want to represent.
"We are the first political party to reserve places on shortlists for Bame, disabled and for LGBT+, in addition to our longer-term work to get more women MPs."
The motion concedes that some Lib Dems disagree with such positive discrimination, but states that there is sufficient evidence to show such action "can be very effective in bringing about diversity and positive social change". A senior Lib Dem said parts of the strategy had been "directly lifted" from Justin Trudeau, the Canadian Prime Minister who successfully reshaped his party.
The move comes amid a sexism row in the Labour Party. The Muslim Women's Network UK has written to Labour leader Jeremy Corbyn demanding an investigation into allegations that Muslim women suffered discrimination from Muslim male councillors, including in the selection process to become a Labour candidate.
The network claims such sexism is an "open secret" within the party, and has also asked David Cameron to launch a broader investigation into the problems black and ethnic minority women face to get into politics.
Register for free to continue reading
Registration is a free and easy way to support our truly independent journalism
By registering, you will also enjoy limited access to Premium articles, exclusive newsletters, commenting, and virtual events with our leading journalists
Already have an account? sign in
Register for free to continue reading
Registration is a free and easy way to support our truly independent journalism
By registering, you will also enjoy limited access to Premium articles, exclusive newsletters, commenting, and virtual events with our leading journalists
Already have an account? sign in
Join our new commenting forum
Join thought-provoking conversations, follow other Independent readers and see their replies