Lib Dems suspend MP Mike Hancock over fresh allegations of sexual misconduct
Mr Hancock has party membership withdrawn after private report in to claims he sexually assaulted a vulnerable constituent are leaked to a website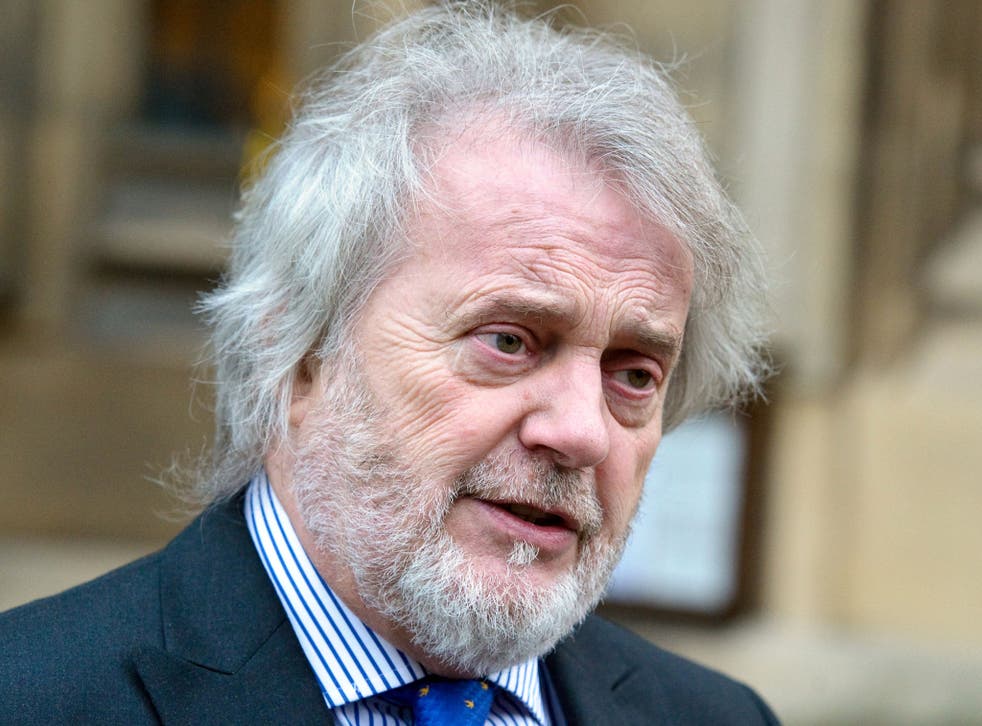 The Liberal Democrats have suspended an MP's party membership as they were hit by fresh allegations of sexual misconduct.
Mike Hancock, the MP for Portsmouth South, had already resigned the party whip in June to contest claims he sexually assaulted a vulnerable constituent.
The Liberal Democrats announced they were withdrawing his party membership after the leak of a private report detailing the allegations.
The move came as Nick Clegg tries to draw a line under an internal feud over the future of the party's former chief executive, Lord Rennard, who denies accusations of sexual harassment levelled at him by several women. His party membership has also been suspended, but the peer is planning legal action to force the Liberal Democrat hierarchy to re-admit him to their ranks.
The party's embarrassment deepened after the leak of a report commissioned by Portsmouth City Council into the allegations against Mr Hancock, who until today was sitting as a Liberal Democrat councillor. The authority decided not to publish the document, or discuss its findings, until a High Court case has been settled.
But a full version of the report by Nigel Pascoe QC, containing a series of lurid allegations, was leaked to a website. The barrister described the woman's version of events as "credible" and concluded there was evidence of "serious and unwelcome sexual behaviour" by the MP. A Liberal Democrat spokesman said the party saw the report for the first time this afternoon. He said: "Given Nigel Pascoe QC's conclusions in his report, we have immediately suspended Mike Hancock's membership."
Mr Hancock, who has been an MP for 19 years, denies the allegations. His spokesman said: "These matters have twice been looked at by the police, first in 2010, and in conjunction with the CPS [Crown Prosecution Service], they have found that there is no case for Mr Hancock to answer and have taken no further action." He said Mr Hancock had not, following legal advice, given evidence to Mr Pascoe and therefore believed his report was "likely to be one-sided".
The woman who has accused Mr Hancock of sexual assault told ITV News that a Liberal Democrat official did not seem interested in her claims. "I said to him that your MP has done these things to me and you just don't seem to want to do anything about it," she said. "It's disgusting... what he's done is just not right and I just don't feel you're actually taking it seriously."
Meanwhile, allies of Lord Rennard appealed to the party leadership to enter mediation in an effort to avoid a bruising court battle. They said he wanted to avoid legal action, but that his suspension would have to be lifted first.
Register for free to continue reading
Registration is a free and easy way to support our truly independent journalism
By registering, you will also enjoy limited access to Premium articles, exclusive newsletters, commenting, and virtual events with our leading journalists
Already have an account? sign in
Register for free to continue reading
Registration is a free and easy way to support our truly independent journalism
By registering, you will also enjoy limited access to Premium articles, exclusive newsletters, commenting, and virtual events with our leading journalists
Already have an account? sign in
Join our new commenting forum
Join thought-provoking conversations, follow other Independent readers and see their replies