Lib Dems warn of 'bloodbath' as Lord Rennard considers legal action over sexual harassment allegations row
As Nick Clegg demands the peer apologises to the women involved, former leader Lord Steel calls for 'compromise so the party can continue its normal work'
Nigel Morris
Tuesday 21 January 2014 17:46 Comments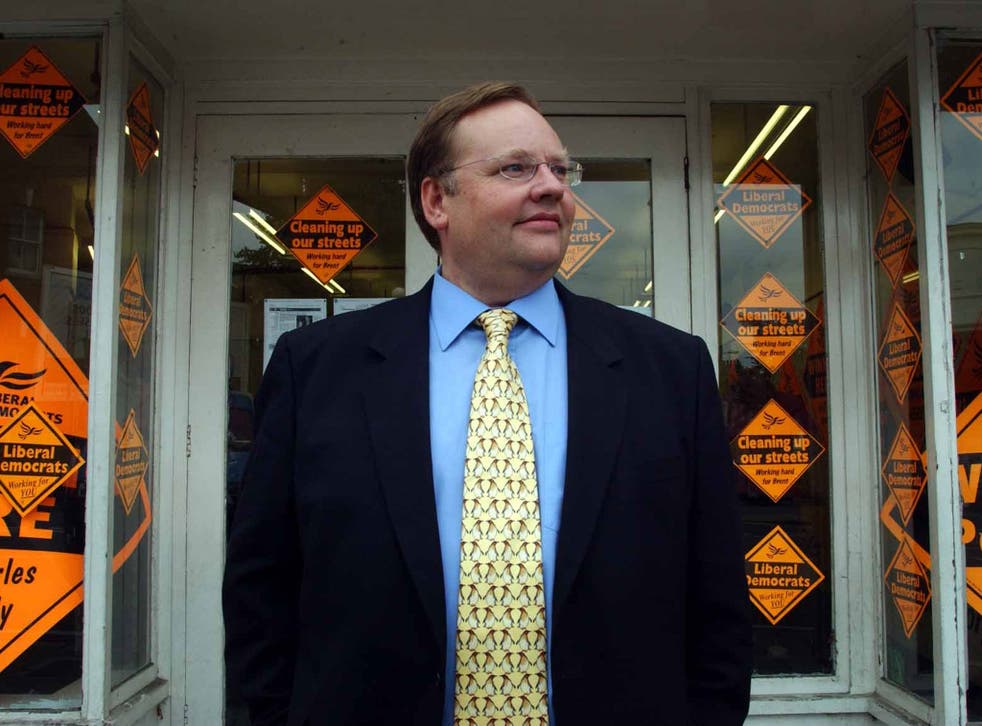 The Liberal Democrats' civil war over Lord Rennard's fate has escalated as a former leader defied Nick Clegg and called for the peer to be allowed back into the party.
Lord Steel of Aikwood's intervention came as party leaders braced themselves for a damaging court battle with their former chief executive who has faced allegations of sexual harassing several women. One source warned of a possible "blood bath, the like of which the party has not seen before".
Lord Rennard, who denies all the claims, has been suspended after refusing to bow to calls from Mr Clegg to apologise to the women.
It emerged that the peer had consulted lawyers over seeking an injunction to lift his suspension and to block fresh disciplinary action against him.
He received influential backing from Lord Steel who told ITV News the party was in the "most awful mess".
The former leader said: "I think even now they could withdraw the threat to suspend him from membership and try to get an agreed compromise so the party can continue its normal work."
He added: "Collectively the party leadership should get a grip on this and say it's got to be reversed. There should not be a threat of expulsion. Chris Rennard should withdraw his threat of legal action and we should get this sorted out once and for all."
Lord Rennard has won the support of several other influential peers, also including the former Cabinet minister Baroness Williams of Crosby, in a dispute that is dividing the party's representatives in the Commons and Lords.
A spokesman for Mr Clegg said the party had no intention of lifting the suspension and was determined to fight Lord Rennard's threatened legal action.
The peer is due to seek the court order within days, arguing that the party failed to follow "due process" in investigating the harassment allegations against him.
He says the issue should have been laid to rest following an investigation into the claims by the QC Alistair Webster who concluded "no further action" was necessary, although he called on Lord Rennard to apologise.
Mr Clegg's spokesman responded: "We are confident we have followed the party rules to the letter. We've sought legal counsel all the way through."
He said the episode was an "absolute personal tragedy" for the peer and added: "It's quite distressing to see everything he is going through."
Addressing his MPs, Mr Clegg insisted he had got the key judgement of the episode right by insisting that Lord Rennard apologised.
Reflecting the alarm in the party's hierarchy over the internecine strife, another former leader, Lord Ashdown of Norton-sub-Hamdon, appealed to Lord Rennard to say sorry to the women who claimed he harassed them.
He insisted the peer could apologise for any offence he may have given without compromising his legal position.
"It is very easy to do. No one is suggesting Chris (Lord Rennard) should put his own innocence, as he claims it, in jeopardy," Lord Ashdown said.
However, a female friend of the peer came to his defence, accusing the women who have complained about him of behaving like 12-year-old girls.
Carol Davies made the comments came after her husband, the Euro MP Chris, apologised after coming under fire for comparing the allegations to Italian politicians "pinching bottoms".
Mrs Davies said: "What he was saying was that the whole thing was disproportionate. He said the accusations were not of a sexual nature.
"It's ridiculous. If somebody touches your leg, you ask them to move their hand or move your knee. I mean, how old are these women? They're not 12."
Register for free to continue reading
Registration is a free and easy way to support our truly independent journalism
By registering, you will also enjoy limited access to Premium articles, exclusive newsletters, commenting, and virtual events with our leading journalists
Already have an account? sign in
Join our new commenting forum
Join thought-provoking conversations, follow other Independent readers and see their replies