Liberal Democrat members share sexual assault and harassment allegations amid Westminster sex abuse scandal
Party refers rape allegation to the police and suspends party member while claims investigated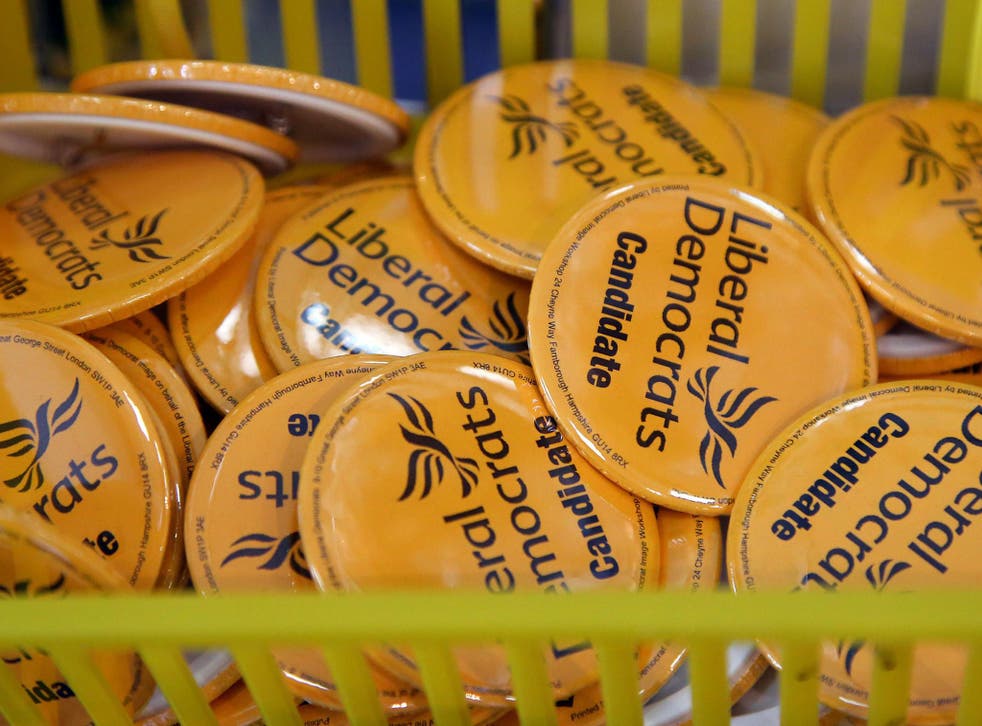 Allegations of sexual assault and harassment experienced by Liberal Democrat members have been published online as the party is drawn into the sleaze scandal sweeping Westminster.
Anonymous testimonies on the website Lib Dems Too - which claims to be run by party members - describe inappropriate comments, groping and sexual assault suffered by men and women, while one warned of cases being "brushed under the carpet".
One complainant described being plied with alcohol at a party conference event before waking up alone in another party member's hotel room, unable to remember what had happened and with their clothes lying all over the floor.
Another member claimed nothing was done when they reported witnessing a sexual assault by someone in the party who had already behaved inappropriately towards them.
It comes after the Lib Dems confirmed they had suspended a party member who is alleged to have raped an activist and referred the matter to the police.
One of the testimonies on the website said: "I was witness to a sexual assault, the perpetrator of which had also sexually harassed me. After reporting it to the party, I was told that my statement had been acknowledged. I never heard anything more back from the party.
"No follow-up, no update on the progress of the investigation, nothing. I didn't feel comfortable pressing for information as I feared the answers."
The member said the perpetrator was still in the party, adding: "Only a few months ago I saw a photo of them campaigning with an ex-MP. Another case brushed under the carpet."
Another former staffer wrote: "When I was 23 and a constituency organiser, one of the male local councillors (aged ~70) told me that he felt he needed to take a cold shower after seeing me."
And one male party member said: "A fellow male activist of a similar age (20s) was drunk at conference and when saying goodbye at the bar he tried sticking his tongue down my throat.
"It was horrible and I'm wary to be around him (especially after he has had a drink as he can't seem to control himself)."
A Lib Dem spokeswoman said: "Our party has a clear and robust complaints procedure, set out on our website. We take any such complaints extremely seriously.
"We would urge anyone who believes that they have been subject to sexual harassment or any other form of inappropriate behaviour by a party member to make a complaint to our pastoral care officer."
UK news in pictures

Show all 50
All of the major parties have been plunged into controversy by the growing scandal, which prompted the resignation of Defence Secretary Michael Fallon as well as investigations into several Tory and Labour MPs.
Theresa May called for a "new culture of respect" in British politics ahead of meeting other leaders on Monday to discuss a cross-party approach to ridding Westminster of sexual harassment and abuse.
It comes after a former Conservative activist claimed she was ignored when she reported to Parliament's authorities that she had been raped.
Labour activist Bex Bailey also spoke out last week when she said a senior party official told her not to report her alleged rape by a Labour member in case it damaged her career.
Register for free to continue reading
Registration is a free and easy way to support our truly independent journalism
By registering, you will also enjoy limited access to Premium articles, exclusive newsletters, commenting, and virtual events with our leading journalists
Already have an account? sign in
Register for free to continue reading
Registration is a free and easy way to support our truly independent journalism
By registering, you will also enjoy limited access to Premium articles, exclusive newsletters, commenting, and virtual events with our leading journalists
Already have an account? sign in
Join our new commenting forum
Join thought-provoking conversations, follow other Independent readers and see their replies