Election 2017: Plan to legalise cannabis so it can be taxed and sold on high street unveiled by Liberal Democrats
Party becomes one of first to fight election on ticket of relaxing drug laws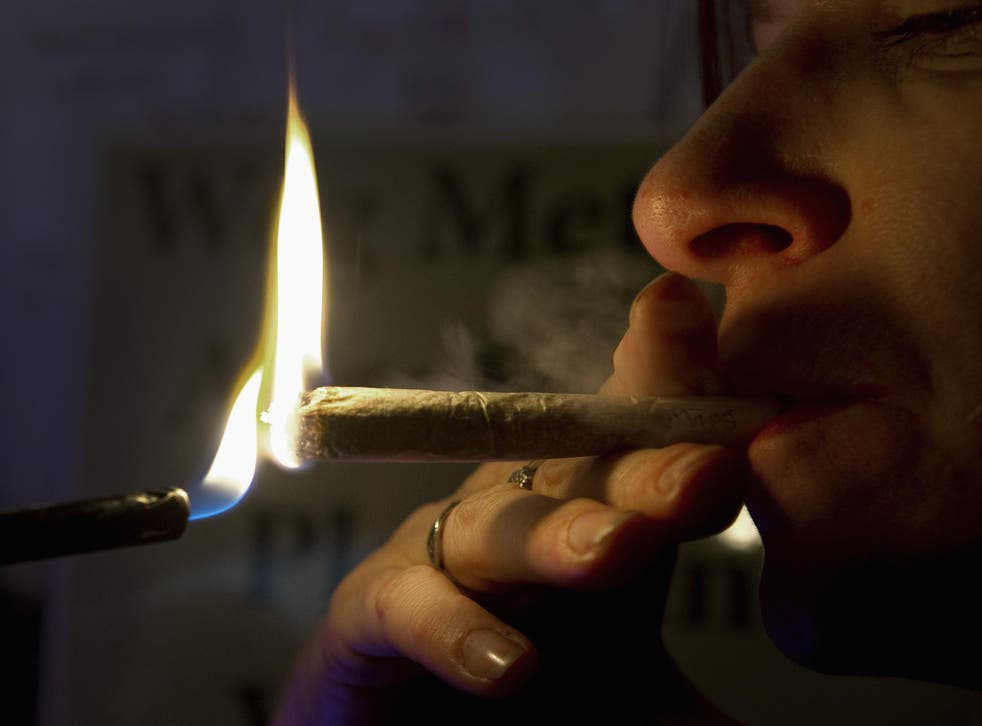 Plans to legalise cannabis so it can be taxed and sold on the high street will be brought forward if the Liberal Democrats gain power.
The party will commit to creating a legal market for the production and sale of the substance in its manifesto, it confirmed, making it one of the first political parties to fight an election on a ticket of relaxing drug laws.
Cannabis would only be sold to people over 18 and sales would be strictly regulated under the new proposals, which could generate up to £1bn per year in tax revenues, the party predicts.
The Lib Dems have long campaigned to legalise the drug, with former health minister Norman Lamb attempting to bring in a Bill last year to tackle what he called "a catastrophic failure" of the war on drugs.
Another manifesto commitment would offer fathers an extra month of paid parental leave, to encourage greater sharing of parental responsibilities.
Former minister Jo Swinson said: "Parents across the UK have already benefitted from greater flexibility and freedom in how they share the care for their new baby.
"But more needs to be done in order to encourage men to take leave when they become a dad, to bond with their child during the early weeks and months of their life."
The party said funding of the measure would be outlined in the Lib Dem manifesto, which is due to be published in the coming days.
Lib Dem candidate Julian Huppert, who is standing in Cambridge, said the current approach was "a disaster", and was causing significant mental and physical harm for young people.
He said: "There are no age checks, and no controls on quality or strength. 'Skunk' is widespread and the only ID you need to buy it is a £20 note.
"Successive governments have ceded total control of a significant public health problem to organised crime.
UK news in pictures

Show all 50
"The honest and pragmatic response is to take responsibility for this situation and regulate the market."
His concern was echoed by North Norfolk Lib Dem candidate Mr Lamb, who told the Press Association: "We are criminalising young people, people have no idea what they are buying so there is a major health risk.
"I am personally opposed to drugs and indeed to excessive alcohol consumption because of the health risks, and as a parent I absolutely want to discourage our adult sons from smoking or drinking or other harmful substances but the whole issue is what is the best way of dealing with this issue as the war on drugs has been a catastrophic failure."
People in possession of cannabis currently face up to five years in prison, while the class B drug carries a 14-year sentence for supplying it.
Press Association
Register for free to continue reading
Registration is a free and easy way to support our truly independent journalism
By registering, you will also enjoy limited access to Premium articles, exclusive newsletters, commenting, and virtual events with our leading journalists
Already have an account? sign in
Register for free to continue reading
Registration is a free and easy way to support our truly independent journalism
By registering, you will also enjoy limited access to Premium articles, exclusive newsletters, commenting, and virtual events with our leading journalists
Already have an account? sign in
Join our new commenting forum
Join thought-provoking conversations, follow other Independent readers and see their replies