Lib Dems hit with £1.7m loss as lobbyists slash spending with party after election defeat
Exclusive: Leaving government triggered a mini financial crisis for the party, accounts reveal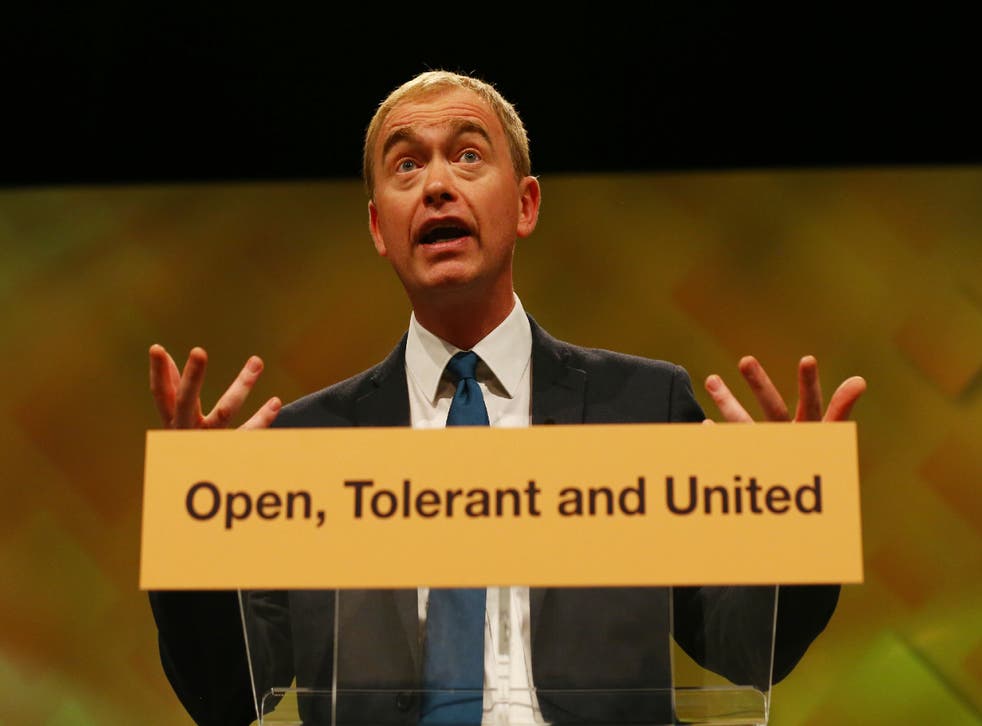 The Lib Dems were plunged into a major cash crisis after last year's devastating general election as wealthy lobbyists slashed their spending once the party lost power, latest accounts reveal.
Despite five years of backing Conservative calls for austerity while in coalition – and telling voters to tighten their purse strings – the party itself spent £2.2m more than it raised in income in 2015, placing it in its worst financial position in more than six years.
Although the loss was partly offset by a £500,000 gain on its "legacy fund", the party's final outturn for the year was a deficit of £1.7m.
In his report on the accounts, party treasurer Peter Dunphy said: "2015 was a very challenging year financially."
While "record sums" had been raised, "we also spent a record sum on fighting the general election."
Mr Dunphy added: "The campaign itself registered a deficit, there was a major fall in conference income resultant from the party leaving government and public funds are much lower than pre-2010 levels."
The number of Lib Dem MPs fell from 57 to just eight after the general election of May 2015, rendering the party – now led by Tim Farron following Nick Clegg's resignation – a relative sideshow.
But the loss of power and influence also had a brutal effect on the party's finances.
During their years in government, annual party conferences had become huge money-spinners, with lobbying firms and other companies paying sky-high rents for four-day stands.
UK news in pictures

Show all 50
In 2014, revenue from conferences was recorded at £2m for the year, or 23 per cent of the party's total £8.7m income.
However, that revenue stream dried up significantly last year, falling to £688,000 – or 9 per cent of the £7.3m total.
At the same time, party spending rose 17 per cent from £8.7m in 2014 to £9.5m last year. Most of that was down to much higher campaign expenditure of £2.9m.
The party has also just renewed its £500,000 overdraft facility with the Royal Bank of Scotland.
According to accounts registered with the Electoral Commission, the Lib Dems were the only major party at Westminster to record a deficit for 2015.
However, a Lib Dem spokesman said: "After virtually every election, every political party has a deficit the next financial year.
"The party is well-funded and on a sustainable and healthy footing moving forward. The deficit is entirely normal for this phase of the political cycle and follows two years of surplus."
He said membership was at a record high, especially after the referendum result and that fundraising was reflecting that.
He added: "We expect this to continue in the years ahead. Indeed, ahead of the referendum we received one of the largest donations in our history – more than £2 million – from Lord Sainsbury."
In 2015 the Labour Party had a surplus of £4.4m, the Tories a surplus of £900,000 and the Scottish National Party secured a £500,000 surplus.
Register for free to continue reading
Registration is a free and easy way to support our truly independent journalism
By registering, you will also enjoy limited access to Premium articles, exclusive newsletters, commenting, and virtual events with our leading journalists
Already have an account? sign in
Join our new commenting forum
Join thought-provoking conversations, follow other Independent readers and see their replies