My economic plan would have saved £35bn in spending, says Liz Truss
Liz Truss claims Rishi Sunak's government has spent £35bn more than she would have as PM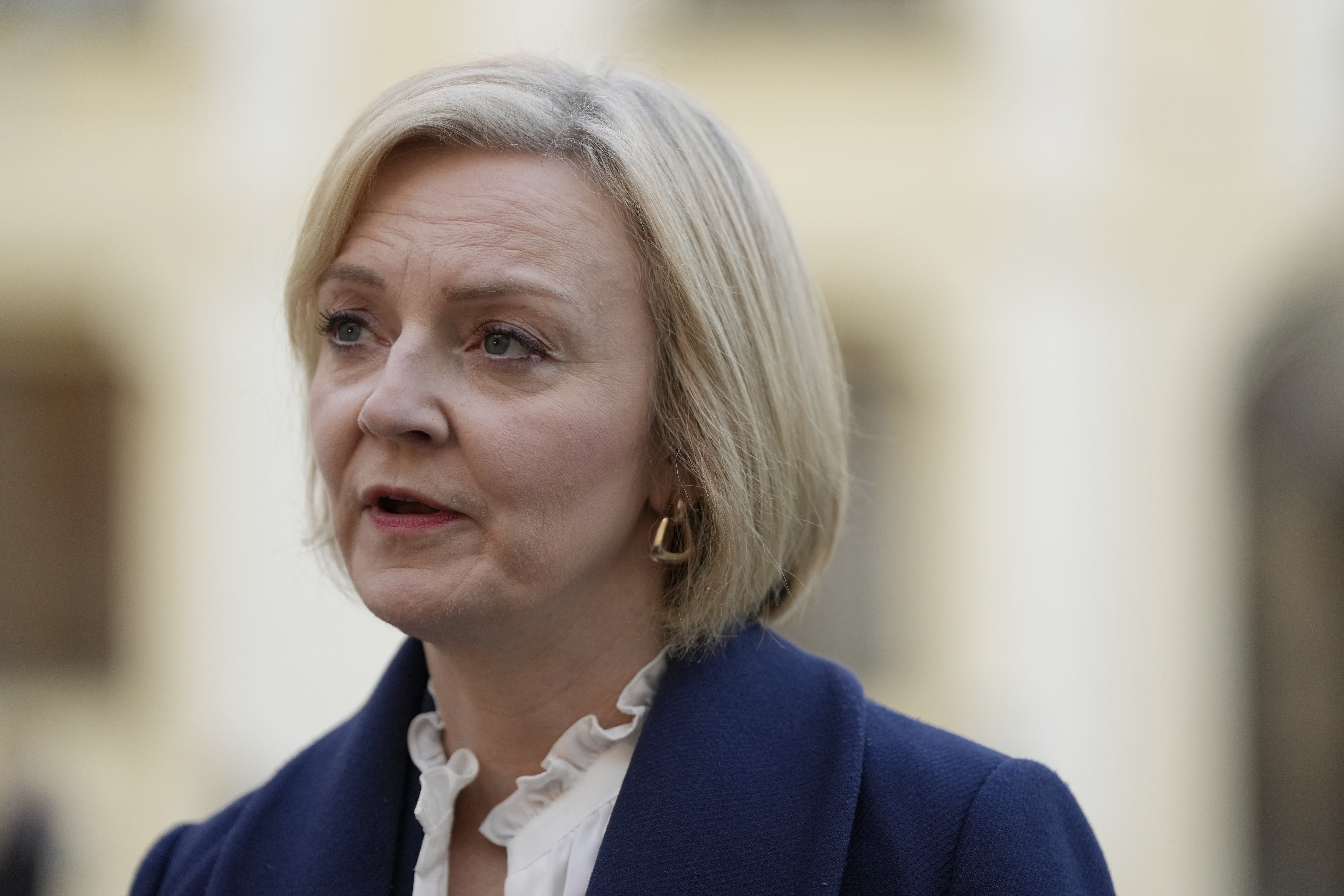 Liz Truss will claim that Rishi Sunak's government has spent £35bn more than she would have as prime minister, in a speech on Monday.
The short-lived PM will use a speech at the Institute for Government to defend and explain her time in charge, nearly a year on from the ill-fated mini-budget that helped end her premiership.
According to the Telegraph, Ms Truss will point out that under her plans £18.4bn would have been saved in 2023/24, with another £17.1bn in 2024/25.
"What I sought to do was change the trajectory of spending by holding spending down and not allowing any new spending to take place over the coming spending review period," the paper reports she will say.
"Not reopening the spending review represented a tough approach on spending, given the levels of inflation."
That decision, she will say, would have saved £13.6bn in 2023/24 and £12.3bn in 2024/25 compared to Mr Sunak's public spending plans.
Plans to increase benefits in line with wages, not inflation, would also have saved £9.6 billion over two years.
"Compared to what we are spending now, we would have saved £18.4 billion in 2023-24 and £17.1bn in 2024-25," she will say.
She will add: "Even those modest savings did not command the support of the parliamentary party.
"It is a very serious issue for those of us who want to see smaller government that currently making significant changes to spending simply doesn't have enough political support."
It is the latest public intervention from the former Conservative leader, who defeated Mr Sunak in last summer's Tory leadership race before resigning in October.