Lloyd Russell-Moyle: Labour MP apologises after accusing JK Rowling of using her history of abuse in transgender row
Andrew Woodcock
Political Editor
Sunday 28 June 2020 08:30 Comments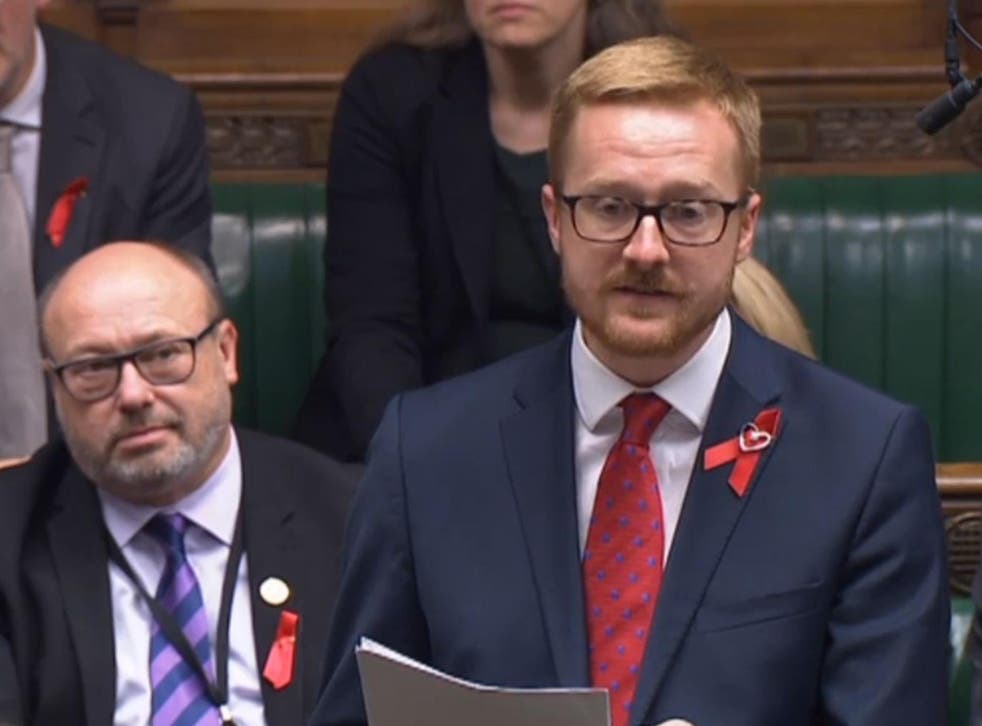 A Labour MP has apologised "unreservedly" after accusing JK Rowling of using her history of sexual abuse as a justification for discriminating against transgender people.
Lloyd Russell-Moyle sparked anger with comments in an article in Tribune magazine in which he described the Harry Potter author's disclosure as part of a "divide and rule" tactic to undermine efforts to secure rights for trans people.
But he today admitted he was "wrong" to suggest that she was not acting in good faith when going public over her experience of domestic abuse.
Rowling outed herself as a past victim of domestic abuse in an emotionally-charged blog post earlier this month responding to critics of her stance on transgender rights.
Her concerns over proposed changes to give biological men self-identifying as women access to single-sex spaces has seen her branded a "trans-exclusionary radical feminist" on social media.
UK news in pictures

Show all 50
In her blog she said her concerns were driven in part by abuse at the hands of her first husband, writing: "The scars left by violence and sexual assault don't disappear, no matter how loved you are, and no matter how much money you've made… I pray my daughters never have the same reasons I do for hating sudden loud noises, or finding people behind me when I haven't heard them approaching."
Writing in Tribune in protest at reported government plans to ditch reforms of the Gender Recognition Act to allow self-identification, Mr Russell-Moyle mentioned Rowling's comments as part of an effort by critics "cynically to undermine the rights of others".
"We saw people like JK Rowling using her own sexual assault as justification for discriminating against a group of people who were not responsible for it," wrote the Brighton Kemptown MP.
"Trans people are no more likely to be rapists; in fact, they are more likely to be victims of sexual assault themselves.
"That's why, despite JK Rowling's hate towards them, hundreds of trans people wrote to complain to The Sun when it trivialised her domestic abuse on a recent front page."
After his comments caused a storm of reaction on social media, Mr Russell-Moyle issued an apology and asked for his comments about Ms Rowling to be removed from the online version of his article.
"I want to apologise unreservedly about the comments in the article that I wrote last week in Tribune regarding trans rights in which I mention JK Rowling," he said.
"JK Rowling's first disclosures of domestic abuse and sexual assault in her recent article on trans issues were heartfelt and must have been hard to say.
"Whilst I may disagree with some of her analysis on trans rights, it was wrong of me to suggest that she used her own dreadful experience in anything other than good faith.
"I have asked Tribune to remove the line in question."
Register for free to continue reading
Registration is a free and easy way to support our truly independent journalism
By registering, you will also enjoy limited access to Premium articles, exclusive newsletters, commenting, and virtual events with our leading journalists
Already have an account? sign in
Join our new commenting forum
Join thought-provoking conversations, follow other Independent readers and see their replies