Lobbying Bill threatens freedom of speech, warns electoral body
The Bill cuts the amount groups can spend before elections from £989,000 to £390,000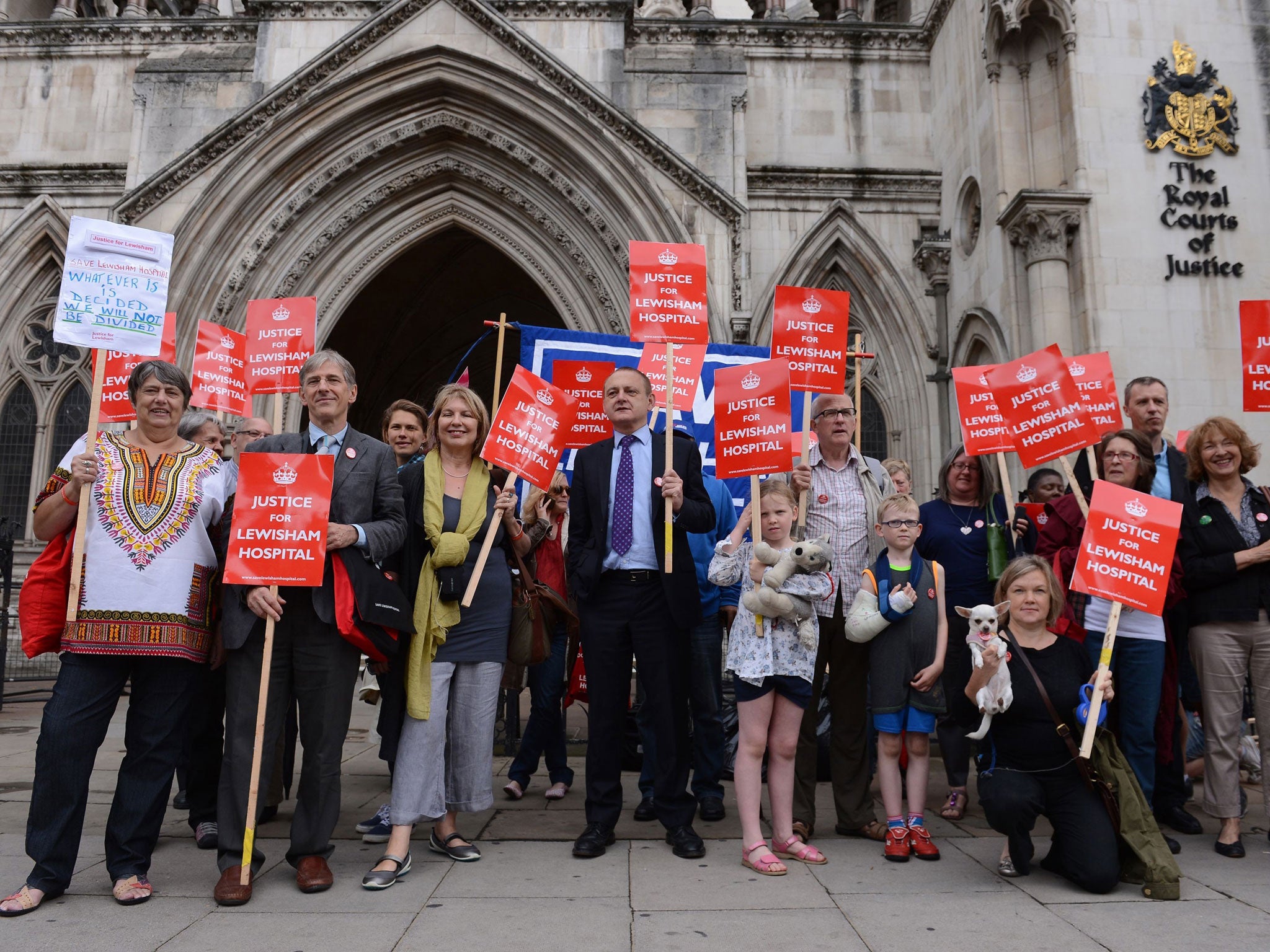 Charities and campaign groups could have their websites shut down and their meetings cancelled if they were suspected of breaching the Government's planned new laws on third-party political campaigning, the Electoral Commission warned today.
In evidence to Parliament, the body that regulates Britain's electoral laws said provisions in the lobbying Bill would give it powers that raised "real questions around freedom of speech". It called on MPs, who began debating the legislation today, carefully to consider the "high level of uncertainty" which the proposed new law would have on charities as well as the "significant new burdens" it imposed upon then.
Last night Downing Street hinted at the possibility of concessions to critics of the lobbying Bill which was attacked in the Commons not just by Labour but also by normally supportive Conservative and Liberal Democrat MPs. A senior government source said it wanted to "work with charities" to allay their concerns.
Voluntary sector organisations have warned it could prevent them from campaigning for fear of being accused of supporting a particular candidate or party standing for election.
Giving evidence to the Political and Constitutional Reform Committee, Jenny Watson, chairwoman of the Electoral Commission, warned: "The Bill as drafted creates a high level of uncertainty which will make it difficult for campaigners to be confident about how their activity will be affected, while simultaneously imposing significant new burdens on such organisations."
She later added: "There may be circumstances where we would need to ask someone to take down a blog or a website or stop a rally from happening. That is a significant intervention for the Electoral Commission to take. [But] the change to our remit does give us greater discretion. That gives us significant concerns."
Peter Horne, director of party and election finance at the Commission, said the Bill raised "real questions around freedom of speech".
The Transparency of Lobbying, Non-party Campaigning and Trade Union Administration Bill was published in July, the day before MPs broke up for their summer recess.
As well as long-expected plans for a statutory register of lobbyists, the Bill includes proposals that would drastically curtail the ability of charities and other groups to campaign on political issues in the 12 months before a general election.
Under the current rules, third-party groups such as charities can spend up to £989,000 during this period on material, such as leaflets, that could affect the outcome of the election.
The Bill cuts this to £390,000, but also broadens the definition of what counts as spending – to include overheads and staff costs – and widens the definition of what counts as election-related activity to include work that could affect the outcome, even if that was not its purpose.
The Bill limits spending per constituency to £9,750, and lowers to £5,000 the amount charities can spend before they have to register with the Electoral Commission.
The Leader of the House of Commons, Andrew Lansley, denied the Bill would have the consequences its critics claimed.
"There is a very clear provision that if third parties wish to engage in expenditure the intent or effect of which is to procure electoral success, they are beyond a certain point required to register with the Electoral Commission and there are limits on that expenditure," he said.
"All the Bill does is to make sure that the limit is a more appropriate limit and doesn't allow those third parties to engage in distorting activity in relation to elections."
Harm offensive: Who could be affected
Campaigners Local campaigners, trying to save a local hospital or A&E unit from closure, could have to register with the Electoral Commission and have their spending capped at £5,000 in an election year. That would be more likely if the issue became involved in a local election campaign – with one candidate defending the closure and another opposing.
Websites Political websites such as ConservativeHome and LabourList could have their funding restricted and have to declare their spending to the Electoral Commission. Staff costs are included, which could affect them in the run-up to an election.
Fox hunting Groups such as the Countryside Alliance and the League Against Cruel Sports, who are on opposite sides of the fox-hunting debate, could challenge each other's spending in the courts. They could argue that the other group was trying to get MPs supportive of their views elected.
Charities National charity campaigns such as those against fracking could also be affected by the new rules if the Electoral Commission rules that they favour one party in the election. At a local level they could also fall foul of the new regulations.
Students The NUS could be restricted in campaigning against Liberal Democrat MPs who pledged not to increase tuition fees before the last election and then voted to increase them. Labour believes this is a key reason why the Liberal Democrats are backing the Bill.
Oliver Wright
Join our commenting forum
Join thought-provoking conversations, follow other Independent readers and see their replies