Local councils at risk of bankruptcy due to government 'complacency', MPs warn
Ministers failing to plan for £5bn funding shortfall, MPs warn, leaving many local authorities in 'worrying financial position'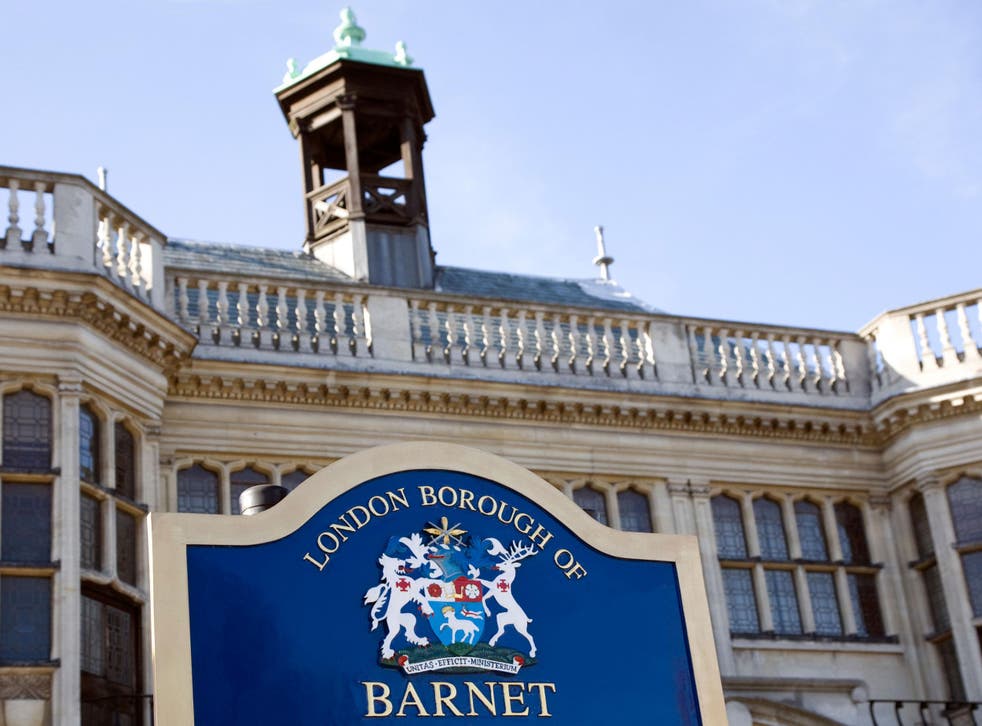 Local councils face a funding gap of £5bn by 2020 because of "complacent" government ministers' failure to plan for the future, an influential committee of MPs has warned.
In a damning report, the Public Accounts Committee (PAC) said government-imposed budget cuts of almost 50 per cent in the last seven years have left a number of councils under "enormous pressure" and "in a worrying financial position".
It is "unsustainable" to expect town halls to continue to draw on cash reserves to fund day-to-day spending, MPs on the committee said.
They accused the Ministry of Housing, Communities and Local Government (MHCLG) of being "overly reliant" on hopes that councils will be given more money in next year's spending review – an outcome that looks less likely after the Treasury committed an extra £20bn a year to the NHS, depleting government coffers.
Relying on the Treasury providing more funding was "complacent", the PAC said, as it suggested MHCLG "lacks the information or ability" needed to convince Philip Hammond, the chancellor, to invest in local government. The department has previously underestimated councils' spending needs, it added.
The report comes after several councils in England reported financial difficulties. Earlier this year, Northamptonshire county council was forced to declared bankruptcy, while Somerset was also warned by auditors that it could go bust. Last month, Torbay said it was considering abandoning its unitary status because of financial problems.
The PAC said the government is unable to accurately assess whether a council is facing financial problems because it does not have a specific method for determining whether an authority is likely to run into difficulties.
Labour MP Meg Hillier, who chairs the committee, said: "It is no secret that councils are under the cosh. The mystery is how central government expects their finances to improve when it has such an apparently shaky grasp of the issues.
"It beggars belief that the department responsible for the local government financial framework, and which takes the lead in assessing councils' funding requirements, has neither an agreed measure of sustainability nor a clear definition of 'unsustainable'.
"These are fundamental weaknesses in its approach to assessing the financial risks facing councils and the sector as a whole – risks that, as the evidence bears out, are clear and pressing."
UK news in pictures

Show all 50
Ms Hillier said councils were being forced to "plunder their reserves to keep essential services going" and make "deep cuts to spending in other important areas".
She added: "Clearly, this is not sustainable. There is only so far the elastic can be stretched before it snaps. Yet, as our report makes clear, central government's response to this looming crisis smacks of complacency.
"Central government's view is, in effect, that it expects everything to work out in the end. We beg to differ."
The Independent has previously revealed how councils are increasingly having to draw on their reserves to fund day-to-day spending. Last year, two-thirds of local authorities had to dip into reserves to pay for services.
At current rates of spending, more than one in ten councils will have used up all their reserves in the next three years.
The funding shortfall is partly a result of soaring demand for social care: 80 per cent of councils overspent on their social care budgets last year.
The PAC said this has forced town halls to cut funding for other services. In the last seven years, the proportion of council budgets being spent on social care has risen by almost 10 per cent – from 45.3 per cent to 54.4 per cent.
At the same time, total spending on other areas has fallen by a third. Planning and development budgets have been cut by 53 per cent, housing services have seen a 46 per cent fall in funding and transport spending is down by 37 per cent.
The impact of these cuts is unclear and is not being adequately monitored by government, the committee warned, as it urged ministers to put forward a long-term solution for funding social care.
Theresa May and Jeremy Corbyn clash over local councils at PMQs
Theresa May and Jeremy Corbyn clash over local councils at PMQs
Labour accused the government of doing "absolutely nothing" to help local councils facing financial difficulties.
Andrew Gwynne, the shadow communities and local government secretary, said: "Local authorities are in an extremely worrying position but this report confirms that the government is doing absolutely nothing about it.
"Funding cuts and growing social care costs have pushed local authorities to the brink, forcing councils to cut back on public services like libraries, waste collection and bus services. Local government cannot be allowed to collapse on this government's watch."
An MHCLG spokesperson said: "Local authorities are responsible for their own funding decisions, but over the next two years, we are providing councils with £90.7bn to help them meet the needs of their residents, including social care.
"We recognise the pressures councils are facing, so we are working with local government to develop a funding system for the future.
"On top of this, we are giving them the power to retain more of the income they get from business rates so they can use it to drive further growth in their area."
Join our new commenting forum
Join thought-provoking conversations, follow other Independent readers and see their replies