Local elections 2017: When are they and why could they be so important?
As voters head to the polls in dozens of local councils, what can we learn about how the parties are performing just weeks ahead of the general election?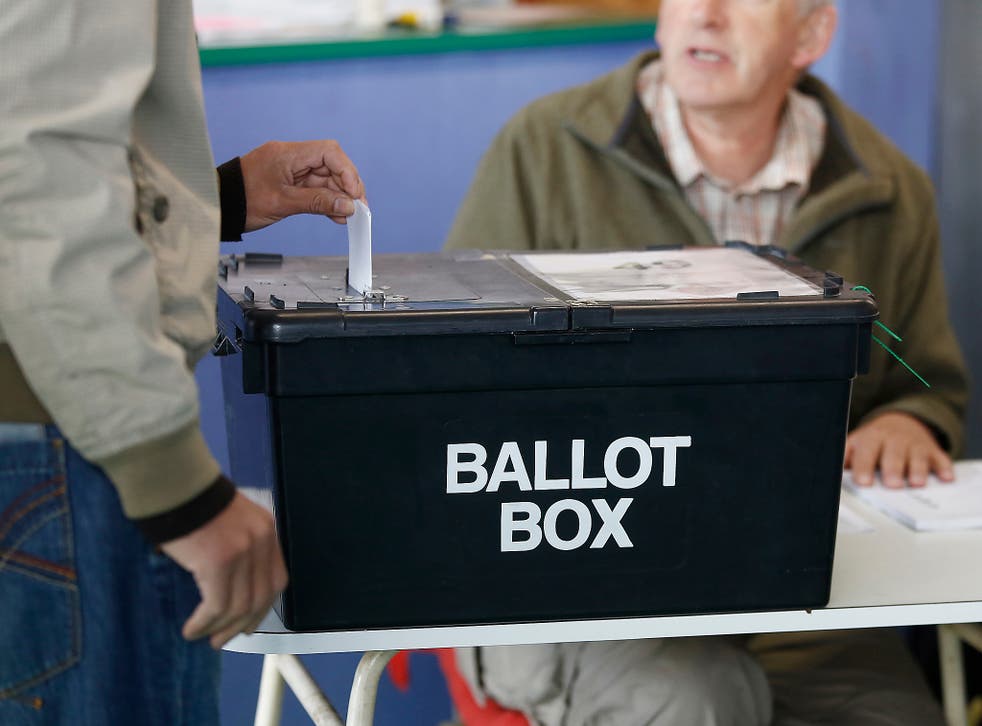 What elections are taking place this week?
The local elections on Thursday will take place in 88 councils - England will see 2,370 seats contested in 27 county councils, six unitary authorities, one metropolitan authority and two mayoralties. All of the councils in Scotland and Wales will be up for election. Some of the results will be declared in the early hours of 5 May but the vast majority will be announced in the day.
A by-election in Manchester Gorton, triggered by the death of Labour MP Gerald Kaufman, was also due to take place but has now been delayed until the day of the general election.
Will it be a wipe out for Labour? What will the results tell us about the general election?
While the results on Friday will not be a direct read-across for the Westminster elections in five weeks' time, they will provide a crucial indicator as to whether Ms May's Conservatives are gaining traction in the three regions where the local elections are taking place.
One analysis by Robert Hayward, a Tory peer and pollster, suggests that Labour could lose around 125 council seats across the UK as he predicted the worst local election results for an opposition party since 1985 – excluding the years when there was also a general election.
Speaking to The Independent, John Curtice, a professor of politics at the University of Strathclyde, who is considered one of the country's top polling experts, said he was expecting Labour to lose seats in Scotland, Wales and parts of England. "They're losing ground everywhere," he said.
He said the results will provide answers to how far the Conservatives have advanced. "Is it on the kind of scale you might expect from the opinion polls or not?" he said.
"How far do they advance in Scotland? Is the SNP slipping, if so, by how much?
"They will give us further information, further to that of opinion polls, as to where the parties stand at the beginning of the campaign. They won't necessarily tell you where we'll end up at the end of the campaign. They will provide us with an indication as to whether or not Theresa May has made a good bet or not.
"They should be making really big gains if they're doing as well as the opinion polls suggest," he added. "There should be a very substantial movement in their direction."
What about the Liberal Democrats?
The election will be crucial for the Liberal Democrats under Tim Farron and test whether the party is rebuilding support at a local level two years after their catastrophic defeat at the general election in 2015. Support for the embattled Ukip is also likely to be extensively analysed, with many commentators and experts forecasting the party to lose significant ground.
"One really big uncertainty is the Liberal Democrats," Professor Curtice said. "They've had this incredibly varied performance in local government by-elections, sometimes doing very well and other times doing nothing at all, and how this will pan out in broader local elections is unclear. I think that's the biggest uncertainty – just how well they are going to do.
"Of course, even if they do well in local elections they won't tell you they'll do particularly well in the general election because they, historically, have always done better in local elections than general elections."
General Election 2017: What you need to know
Professor Tony Travers, from the London School of Economics' department of government, said if Labour lose the local elections, there is almost no chance of them winning the national vote a month later. "It's virtually unknown for an opposition party to win a general election when it hasn't been getting quite high percentage votes in the local elections immediately before," professor Travers said.
Which results should I look out for?
On the night, watch out for the county councils of Derbyshire, Lancashire and Nottinghamshire to test the waters for Labour support, Professor Travers said, suggesting it would be disappointing news for Mr Corbyn if the party loses its majority control of Derbyshire or failed to remain the largest party in the other two counties.
But with expected victories for Labour in the elections of "metro mayors" in Manchester and Liverpool, Mr Corbyn could mitigate the scale of defeat by pointing to these seats. Andy Burnham, the former Shadow Cabinet minister, and Steve Rotherham, an ally of the Labour leader, are widely expected to win the mayoral races in the regions respectively.
UK General Election 2017

Show all 47
Who will come out on top?
According to professor Curtice's analysis, released last month, recent local election results suggest that the Conservatives and Liberal Democrats are on course to make gains in Thursday's elections. Labour and Ukip, however, are likely to take a hit.
"Taken overall, Labour looks certain to be the first opposition party to lose grounds at local elections for three years in succession," the authors add.
"In Wales, Labour is defending a high-water mark in its support. Much of rural Wales remains dominated by Independent and local party candidates, but last year's Welsh Assembly results suggest all parties (including Ukip who had just two councillors elected in 2012) could make gains at Labour's overall expense.
"Indeed, it's entirely possible that Labour will lose more seats in Wales than in England and see their majority cut very sharply even in some of their heartland valleys' councils."
Join our new commenting forum
Join thought-provoking conversations, follow other Independent readers and see their replies