Local elections: Liberal Democrats put clean air at heart of offer for 6 May council polls
Exclusive: Ed Davey's party calls for £20bn clean air fund to fight 'invisible enemy'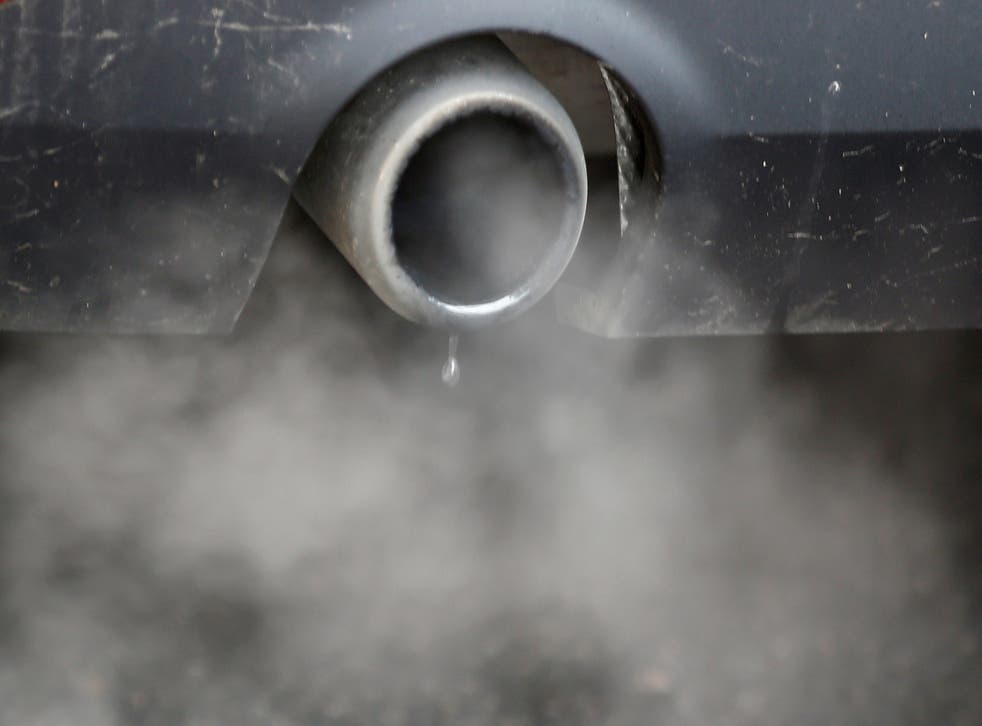 Liberal Democrats are to put clean air at the centre of their campaign for next month's local elections, announcing plans for a £20bn fund to fight what leader Ed Davey described as the "invisible enemy" of pollution in England's communities.
The cash - part of the Lib Dems' flagship £150bn Green Recovery Fund - would pump £5.5bn into new walking and cycling routes, £4.5bn into light rail and tram projects, £5bn for the expansion of bus routes and £2bn to convert bus fleets to hydrogen fuel.
Sir Ed will unveil the policy on a campaign visit on Friday to Watford, where Lib Dems hope to maintain their control of the borough council on 6 May, when elections take place in 143 local authorities in England.
"Air pollution is an invisible enemy threatening the community spaces we love and the people we care most about," he said.
"It kills thousands of people every year and affects the quality of life for all of us. At the same time, air pollution is threatening our world, with climate change.
"After the experience of the pandemic, people want action focused on their community and know that bold action for clean air could bring huge health and environmental benefits - and help kickstart the green recovery and the new jobs we all know are so desperately needed.
"Our Community Clean Air Fund would let councils and communities invest in the transport systems and options they need, rather than Whitehall and Westminster dictating what's right."
Davey said that the fund would include £2bn to help congested towns and cities set up clean air zones with levies for high-emission vehicles, of the kind established for the first time by Lib Dem-controlled Bath in March.
And a further £1bn would go towards extra charging points for electric vehicles.
While Boris Johnson has committed the UK to a 78 per cent cut in carbon emissions by 2035 to combat climate change, Lib Dems said his government had been "weak, patchy, slow and unambitious" in ensuring clean air at home, with the UK breaking leaving limits for nitrogen dioxide (NO2) levels every year since 2010.
Pollution from NO2, particulates, and ozone cause 40,000 early deaths each year, with road transport responsible for 80% of roadside NO2.
A coroner's report on Wednesday said there was "no safe level of particulate matter" in the air and called for national pollution limits to be reduced in the wake of the death of nine-year-old Ella Kissi-Debrah. The asthmatic schoolgirl was the first person in the UK to have air pollution recorded by an inquest as contributing towards her death.
Sir Ed said: "The Conservatives' failure to act is shown by the fact that the UK regularly breaks legal limits on air quality in so many towns and cities, and yet Conservative council after Conservative council are running away from taking action to clean the air for local people.
"Conservative councils and councillors are even voting against local climate emergency plans and blocking new cycling routes.
"Liberal Democrat councils are acting and getting things done. From Lib Dem-run Bath Council introducing a clean air zone in the city centre to the Lib Dem mayor of Watford pioneering new pay-as-you-go bikes, people can see it's the Liberal Democrats leading on clean air and the climate."
Join our new commenting forum
Join thought-provoking conversations, follow other Independent readers and see their replies