Majority concerned about 'heavy-handed' policing of lockdown restrictions, finds survey
Civil liberties group campaigns for the repeal of the Coronavirus Act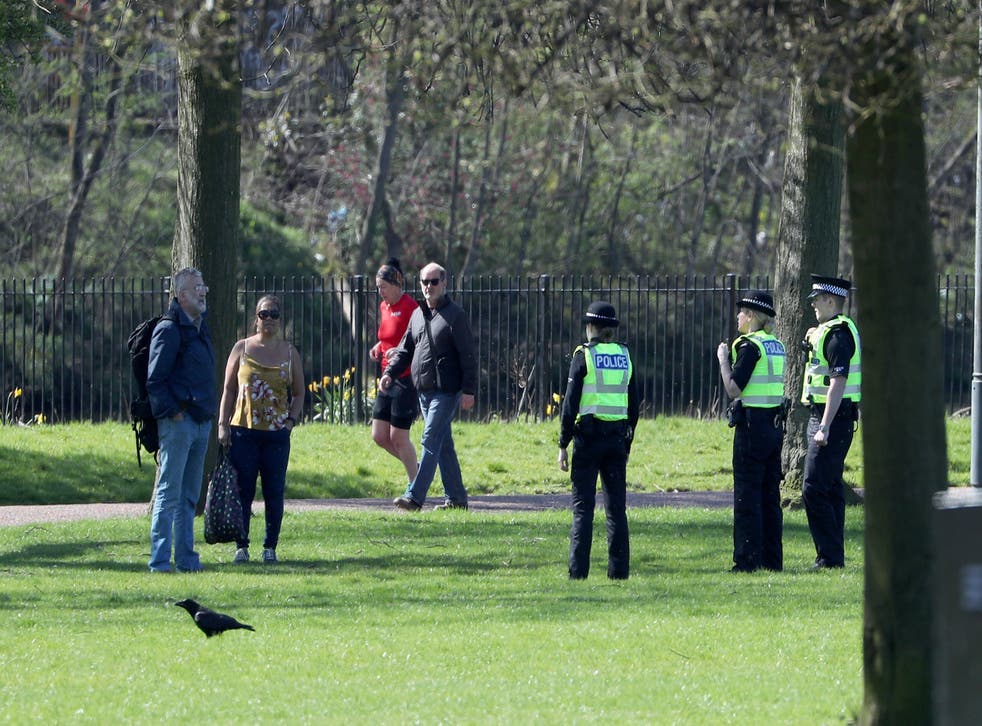 More than half (58 per cent) of voters are concerned about "heavy-handed" policing of lockdown restrictions, according to a new survey released by civil liberties campaigners.
The poll for Liberty found that three quarters of respondents (76 per cent) agreed that human rights should continue to be protected even during a national crisis such as the Covid-19 pandemic.
And almost two-thirds (64 per cent) were concerned about government data collection, with only 38 per cent saying they trusted government and private companies with their medical data.
The poll was released as part of a Liberty campaign for the repeal of the Coronavirus Act, which was rushed through parliament in a single day as lockdown began on 23 March, but must be renewed by 3 October under a six-month sunset clause provision secured by opposition MPs.
The group describes the Act as "one of the greatest threats to civil liberties in a generation and a lasting threat to our human rights as long as it remains on the statute books".
UK news in pictures

Show all 50
The Act "creates sweeping and radical new policing, border control and data collection powers (and) waters down fundamental human rights protections including for some of the most marginalised, such as people needing care or in mental health settings," said Liberty.
The campaigners pointed to a Civil Prosecution Service review in May which found that all 44 charges it had checked had been withdrawn or overturned, as well as Liberty's own research which revealed in June that people from black, Asian and minority ethnic (BAME) backgrounds were 54 per cent more likely to be fined than white people.
The new research, carried out by nfpSynergy, found that 73 per cent of this questioned were concerned about homeless people being fined during lockdown and two-thirds (66 per cent) believed that everyone should have access to state support during a pandemic.
Liberty director Martha Spurrier said: "MPs have had six months to watch as the Coronavirus Act reimagined how the government can control and criminalise us. They have had six months to watch some of our most marginalised communities get left behind, or actively targeted by blunt State powers.
"They weren't the only ones watching – people in the UK have seen the government's response crash from one mistake to the next, and suffered as blunt coercive powers added to the anxiety we have all faced.
"We all want a new direction. It is time for parliament to repeal the Coronavirus Act and create a strategy that protects our rights, as well as our health."
Register for free to continue reading
Registration is a free and easy way to support our truly independent journalism
By registering, you will also enjoy limited access to Premium articles, exclusive newsletters, commenting, and virtual events with our leading journalists
Already have an account? sign in
Register for free to continue reading
Registration is a free and easy way to support our truly independent journalism
By registering, you will also enjoy limited access to Premium articles, exclusive newsletters, commenting, and virtual events with our leading journalists
Already have an account? sign in
Join our new commenting forum
Join thought-provoking conversations, follow other Independent readers and see their replies