London Bridge attack: No legal way to delay general election, David Davis says
Cabinet minister David Davis said the election was 'locked in' for 8 June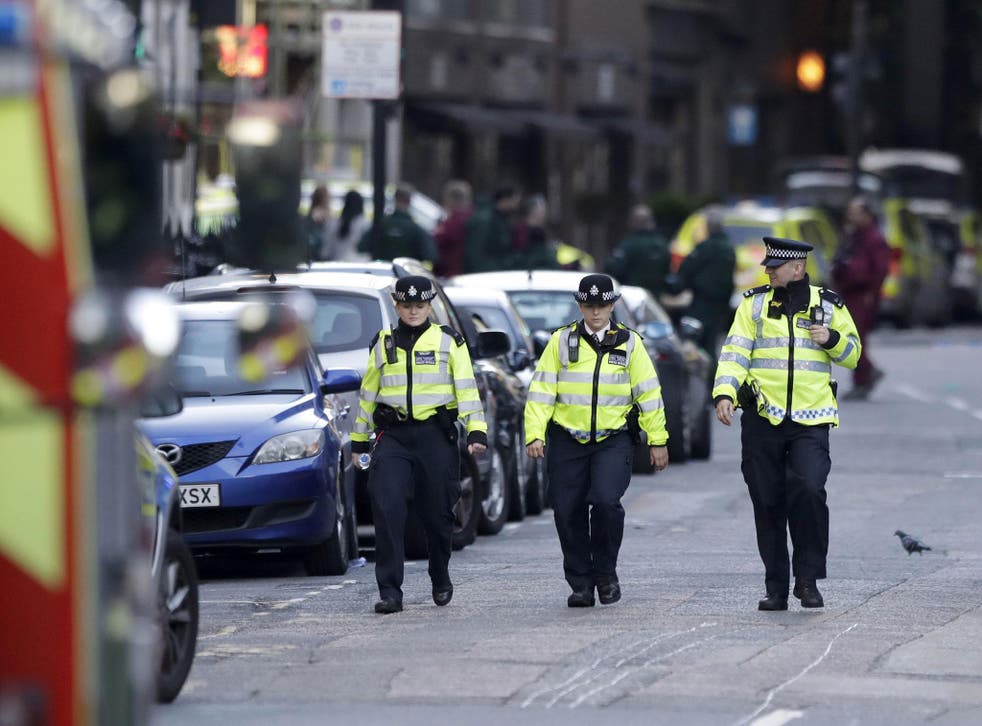 There is no way to legally suspend or delay the general election following Saturday's terrorist attack at London Bridge, a senior Cabinet minister has said.
David Davis said in an interview on Sunday morning that any postponement would likely require a change in law – which would impossible while Parliament did not exist to enact it.
Seven people were killed and dozens injured in a van and knife attack on London Bridge and Borough Market at around 10pm in Saturday night.
The main political parties have suspended general election campaigning for the day while the Prime Minister chairs a COBRA meeting to review security.
Asked whether the election itself, scheduled for 8 June, could be postponed, Mr Davis told the BBC: "I'm not sure it can be legally done. In order to do this you'd have to have some change of law I think, and who's going to do that?
"Parliament no longer exists, I'm not a Member of Parliament for the duration, as are none of the other people who were Members of Parliament.
"I think we're locked into June 8 and I think actually the public would want us to be locked into June 8."
Parliament was dissolved on 3 May ahead of the genral election. While Parliament is in prorogation – the period between legislative sessions – there are no MPs and thus no acts of Parliament or statutory instruments can be passed.
There have been some calls on social media for the election to be suspended, though most public figures and politicians have rejected the idea.
The general election was delayed in 2001 due to the foot and mouth disease crisis. However, it had not been officially called at that point, and there were still MPs in Parliament.
Mr Davis echoed a statement by Mayor of London Sadiq Khan, who said the the continuation of Britain's democracy was the best way of showing defiance to terrorists.
"There's a balance here, one the one hand clearly we want to respect the people who have been injured and killed, we want to pay proper respect and we don't want to carry on across it," Mr Davis said.
"But on the other hand, the people doing this are doing this because they despise the freedoms we have. Those freedoms can be the freedoms to go out on a Saturday night or the freedom to cast a vote."
London Bridge Terror Attack

Show all 16
He said he believed the interruption to campaigning would be a "relatively brief one", citing the Madrid bombings of 2004 ahead of the Spanish general election as precedent.
Prime Minister Theresa May said last night's events were "dreadful", while Labour leader Jeremy Corbyn described the attack as "brutal and shocking".
The incident is the third attack on the UK in three months. A car and knife attack on Westminster in March left five people dead, while a bomb attack at a concert in Manchester two weeks ago killed 22.
Register for free to continue reading
Registration is a free and easy way to support our truly independent journalism
By registering, you will also enjoy limited access to Premium articles, exclusive newsletters, commenting, and virtual events with our leading journalists
Already have an account? sign in
Join our new commenting forum
Join thought-provoking conversations, follow other Independent readers and see their replies