Ukip only party not to suspend general election campaigning following London Bridge attack
The party says suspending campaigning would play into the hands of terrorists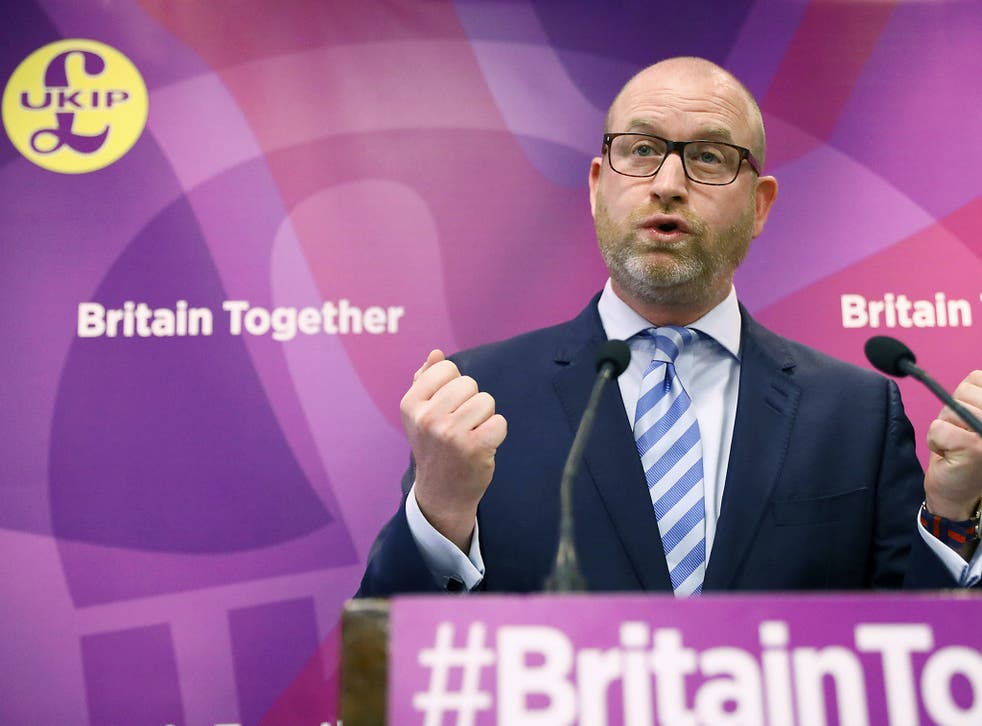 Ukip has decided against suspending its general election campaigning in light of the attack on London Bridge, arguing that to do so would play into the hands of terrorists.
The Conservatives, Labour, Lib Dems, SNP and Greens have all called off national campaigning for the day after seven people were killed and dozens injured in a knife and van attack in central London.
Ukip leader Paul Nuttall said he would "refuse to suspend campaigning because that is precisely what the extremists would want us to do".
The other parties are expected to resume campaigning this evening after a "brief" pause.
No party has endorsed sporadic calls on social media to suspend or delay the general election. Labour leader Jeremy Corbyn said he believes that Britian should "not allow terrorists to derail our democratic process".
Cabinet minister David Davis told the BBC this morning that he believed there would not in any case be a legal way to delay the general election as there are currently no MPs to change the law due to the dissolution of Parliament. He said the election should continue as planned.
In a statement issued on Sunday morning Ukip leader Mr Nuttall said: "With more people murdered on the streets of our capital city last night by Islamist terrorists, it is more important than ever for us to confront this evil with the democratic principles that have made this country what it is.
Seven people confirmed dead after London terror attack
"Our hearts go out to the family and friends of those who lost their lives last night. The courage and quick response of our emergency services have yet again saved countless lives and in the midst of such a tragedy, deserve our respect and admiration.
"It is time to start honouring our dead with more than just words. The only guarantee that will come from out choosing to stall the democratic process again will be more attacks; it is what these cowards want us to do.
London Bridge Terror Attack

Show all 16
"For those of us seeking to serve the people of this country, it is our duty to drive the dialogue on how best to confront and defeat this brand of terrorism. That is what Ukip will be doing today and beyond. Therefore, I refuse to suspend campaigning because that is precisely what the extremists would want us to do."
Prime Minister Theresa May has said last night's events were "dreadful", while Labour's Mr Corbyn described the attack as "brutal and shocking".
The incident is the third attack on the UK in three months. A car and knife attack on Westminster in March left five people dead, while a bomb attack at a concert in Manchester two weeks ago killed 22.
Join our new commenting forum
Join thought-provoking conversations, follow other Independent readers and see their replies