London Mayor Boris Johnson warns UK should not 'slam the door' on super-rich foreigners
The London Mayor's remarks came after the Chancellor announced an "oligarch tax" in the Autumn Statement last year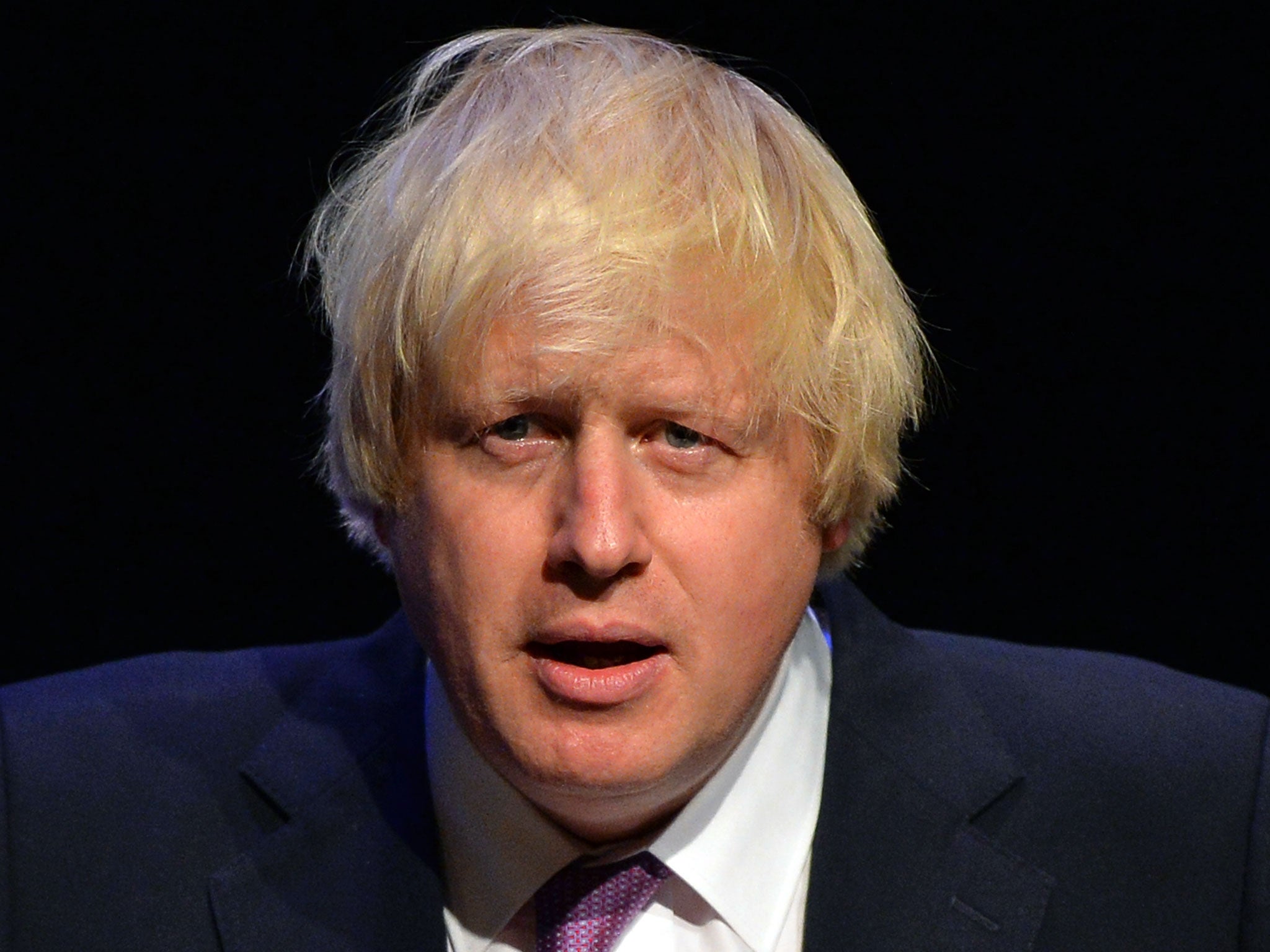 London Mayor Boris Johnson has said it would be "utterly nuts" to "slam the door" on wealthy foreigners who buy property in the capital, after Chancellor George Osborne announced a so-called "oligarch tax".
A sharp increase in property purchases from overseas buyers, particularly rich investors such as Russian oligarchs, has been blamed for spiralling housing prices in the capital.
Mr Osborne plans to impose the tax on the sale of homes by non-UK residents in an attempt to ease the capital's strained housing market.
In a speech to the annual Mansion House London Government Dinner, Mr Johnson did not refer directly to the tax policy, but said: "I do not in any way want to deter international investment in our city. Quite the reverse: I want to encourage it.
"You can see astonishing transformations taking place in London thanks to international investment.
"We would be utterly nuts as a society if we did anything to turn that away."
Mr Johnson also said he recognised there was a "desperate shortage of homes" in the capital - with up to 47,000 needing to be built a year to meet current demand.
New building projects should be "marketed first to Londoners", he said, adding that foreign owners should either live in or rent out their properties to prevent properties being seen as "blocks of bullion in the sky".
Mr Osborne confirmed in his Autumn Statement that non-UK residents would have to pay capital gains tax (CGT) on property sales from April 2015.
Mr Johnson criticised Lib Dem Business Secretary Vince Cable - a London MP - who warned recently that the capital was "becoming a giant suction machine draining the life out of the rest of the country".
"I hope they take Vince down Crossrail. Not to entomb him there of course - perish the thought - but so he can see a project that will grow the UK economy by £63 billion, that is creating three fifths of its contracts outside London that is helping tens of thousands of people into jobs across the country," the Mayor said.
One of those was a cable company "so old that they probably made Vince Cable himself," he added.
Additional reporting by PA
Read more:
In pictures: David Cameron and Boris Johnson visit a Crossrail construction site
Show all 5
Join our commenting forum
Join thought-provoking conversations, follow other Independent readers and see their replies