Lord Alli: 'I was called sinful and dirty. And that was in a Lords debate'
The Upper House has come a long way since Lord Alli declared his homosexuality there in 1999. But not far enough, he tells Oliver Wright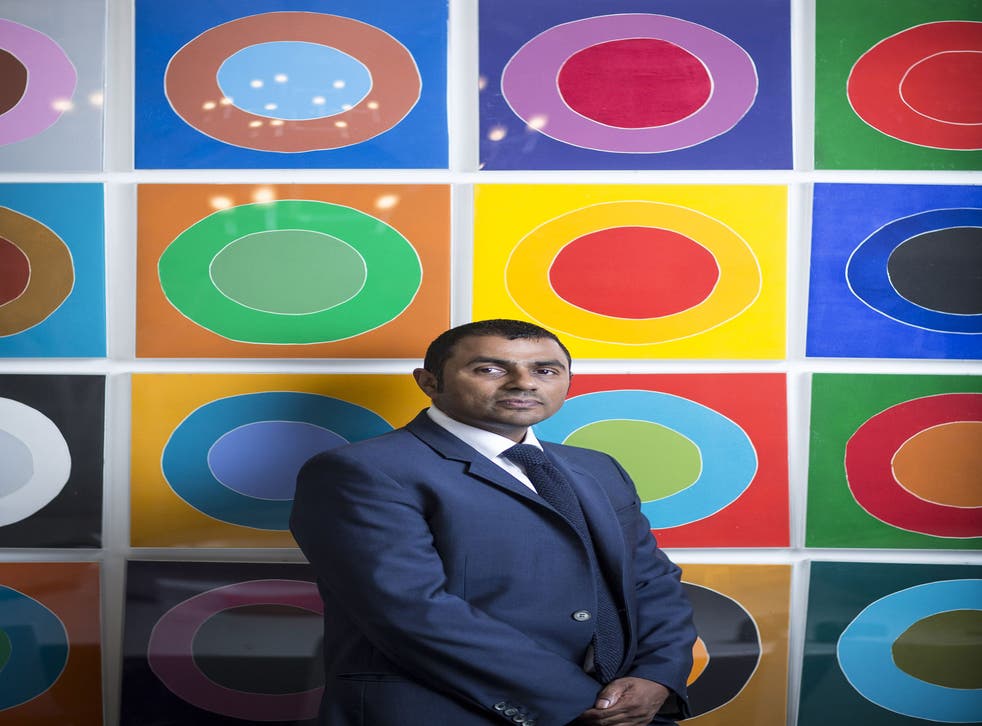 On 13 April 1999 the House of Lords heard a speech quite unlike any other it had heard before. At 10.29pm, after more than six hours of debate, the youngest member of Britain's Upper House stood up and declared: "I am openly gay. I am 34. I was gay when I was 24, when I was 21, when I was 18, and even when I was 16. I have never been confused about my sexuality. I have [only ever] been confused about the way I am treated as a result of it."
It may seem less extraordinary now but then Lord Alli of Norbury was the first peer to have ever spoken openly about being gay in the House of Lords. In fact, he was the first member of Britain's upper house to admit to being gay at all.
Over the next few minutes, he quietly explained why legislation for an equal age of consent was not just a moral right but also a moral imperative. He described how he had been forced to keep his relationships secret from his employers, friends and even his family and been labelled as "sick", "abnormal" and "unnatural" simply for being gay. He concluded: "In tonight's vote I should like your Lordships to speak out for me and millions like me, not because you approve or disapprove, but because if you do not protect me you protect no one."
Reading Alli's speech now it is extraordinary how far Britain has come since then and in such a short space of time.
In the intervening 14 years Parliament has voted not only for an equal age of consent (1999), but also for the right for gay couples to adopt (2005), to openly serve in the military (2000), for the repeal of section 28 (2003) for civil partnerships (2005) and a host of other anti-discriminatory legislation.
As Alli, now 48, puts it: "If you told me when I went into the House of Lords 14 years ago that there would be a black President of the United States and that a Conservative Prime Minister would put forward legislation for gay marriage I just wouldn't have believed it," he says. "Things have just changed so much. If you're black, if you're a woman, if you're disabled, if you're gay, there is no time in history, no place on earth that it would have been better to have been in than 1997 onwards."
It is perhaps a reflection of that change that Alli today is better known as a multi-millionaire media mogul behind shows such as The Word, The Big Breakfast, Survivor and the children's show Octonauts than as a gay rights campaigner.
He sold the youth-friendly production company Planet 24, which he founded with Charlie Parsons and Bob Geldof, for around £15m in 2000. He was also chairman of the media rights group Chorion until 2011.
But there is still one significant piece of the equality jigsaw left and Alli is once again being called to the fore. He is helping to spearhead this week's crucial gay marriage debate in the House of Lords and has spent the past few weeks phoning, texting emailing and talking to nearly 400 peers.
We meet the week before the vote near his office where he is at the centre of a round-the-clock lobbying operation to ensure a successful "Yes" vote at the Bill's second reading tomorrow.
In a sign of the cross-party co-operation involved, he is interrupted by a phone call from the Conservative Chief Whip in the Lords to discuss the latest numbers. It is, he says, incredibly close.
"The thing which is most frustrating about it is that the people with the dirtiest tactics always claim that everyone is against them," he says.
He cites attempts by those trying to throw out the gay marriage Bill by "talking it out", forcing a vote without even considering the legislation in committee, and whipping up unjustified fears about religious freedoms to win the argument.
The battle – and strength of feeling – is all a little bit reminiscent of 1999 when he was involved in the first piece of gay equality legislation. "I was called 'sinful', 'disgraceful' and 'dirty'," he says. "And that was in a debate in the House of Lords – it was awful. I'd only been there a few months. When the whip came back and reported that we'd lost by a huge number, I felt physically sick.
"I thought – I hate this place and I don't want to be here. This is just the most awful place. Why on earth do I want to be here? But then Margaret Jay, who was Leader of the House of Lords, stood up and walked to the despatch box and said: 'My Lords, I am instructed by my Right Honourable Friend the Prime Minister to inform this House that he will for only the second time this century use the Parliament Act to ensure safe passage of this Bill on to the Statute Book. In that one moment I thought Tony Blair; you did what Bill Clinton didn't do. You didn't walk away from this. You absolutely took it through."
Alli points out that in every single year afterwards the Lords has put through a piece of equality legislation – and never lost another vote. He is hoping the record will continue on Tuesday.
He divides the opponents of gay marriage into two distinct categories. "There are those who have deeply held religious views and then there is a second group who oppose now but will probably repent later.
"They were the type of people who voted against the equalisation of consent and regretted it. They are the people who voted against civil partnerships and regretted it. And I'll believe they'll vote against gay marriage and they'll regret it in five years' time.
"I telephone them, I write to them I text them I try and make them turn up. I try and discuss the issues that worry them. It's all the things you would expect me to do."
But he is also attempting to persuade the Bishops – 26 of whom have seats in the Lords – not to present a unified front against gay marriage and to recognise that they do not speak for the whole Church when they oppose it.
To this end he recently had a meeting with the new Archbishop of Canterbury, Justin Welby, that led to a rather remarkable public letter from the Bishop of Salisbury that challenged Church of England orthodoxy.
"I said that I knew there were people in the Church – such as the Bishop of Salisbury – who were supportive of gay marriage and I asked him [that] if I went to see him and asked him to do a piece would he have your blessing? He said 'Absolutely. And that goes for any bishop.'"
So that's what Alli did; leading to a 1,200-word letter from the Bishop, now being sent to every peer, in which he explains why he does not agree with the current orthodoxy.
Alli thinks there are more who share the view of the Bishop of Salisbury but for political reasons find it harder to speak out. "You go to a meeting and they give their position and their eyes almost roll as they are leaving the room," he says.
"Some of them don't fundamentally believe their own position on this."
He also points out the inherent contradiction in the Church of England's position – that while they are protected from having to conduct gay marriages they don't want to give other groups the freedom to do so.
"They argue religious freedom except where they don't like it. They don't want gay marriage – so that means the Quakers can't have it or the liberal Jews can't have it. They're in a pretty hypocritical place."
By contrast, Alli – despite being a staunch Labour supporter – has nothing but respect for David Cameron for bringing forward the legislation against such opposition. "I think he just believes in it. It's a personal commitment. It's in his DNA."
But, even if he wins tomorrow, he knows the battle for equality needs to be kept up. "I want to win the ground and keep it," he says. "I never want to go back to where we were. The more the Conservative Party changes the safer I sleep at night."
Register for free to continue reading
Registration is a free and easy way to support our truly independent journalism
By registering, you will also enjoy limited access to Premium articles, exclusive newsletters, commenting, and virtual events with our leading journalists
Already have an account? sign in
Register for free to continue reading
Registration is a free and easy way to support our truly independent journalism
By registering, you will also enjoy limited access to Premium articles, exclusive newsletters, commenting, and virtual events with our leading journalists
Already have an account? sign in
Join our new commenting forum
Join thought-provoking conversations, follow other Independent readers and see their replies