Labour peer claims £50,000 in expenses despite never speaking or making any written comments in Lords
'Not all work members undertake is visible – much is done behind the scenes,' says House of Lords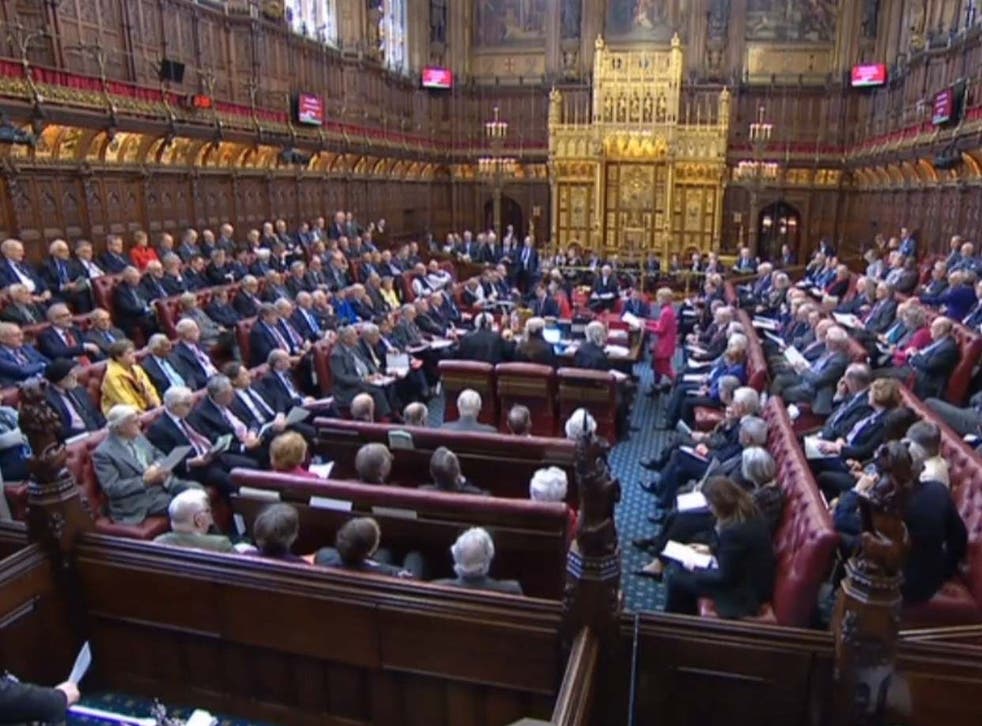 A Labour peer claimed nearly £50,000 in allowances, despite not speaking or making any written statements over a 12-month period.
Lord Brookman received daily allowances totalling £47,385 and travel costs of £2,396 – a total of £49,781 – during the 12 months to August 2018.
The former steel worker and trade unionist has been a peer since 1998. He was present for all 157 sitting days during the period, according to public records first reported by The Guardian.
Records from Hansard showed Lord Brookman did not make any spoken contributions or written statements during this time, but did cast 38 votes. He has since made contributions to debates on British Steel. The Independent has contacted him for comment.
According to the figures, 88 peers – about 11 per cent – never spoke or participated in a committee during the year.
UK news in pictures

Show all 50
A House of Lords spokesperson said that peers brought a "wealth of experience and expertise" and that "not all the work members undertake is visible – much of it is done behind the scenes, researching issues and meeting campaigners and members of the public".
They added, however, that the chamber recognised it was "too large".
During the period of the analysis, there were 785 members of the Lords – 244 Conservatives, 196 Labour and 97 Liberal Democrats, 248 crossbench peers, as well as those representing other parties and the Church of England.
Members do not receive a salary but can claim up to £305 if they prove they have undertaken parliamentary work.
Former Lords speaker Frances D'Souza told The Guardian there was "clearly a need to reduce numbers," adding: "There are people who are attending the House of Lords who are not contributing, and therefore they are simply redundant."
For years, campaigners for electoral reform have criticised the so-called "something-for-nothing culture" of the House of Lords. Critics have called for a move away from "couch-potato peers" towards an elected upper house with a smaller number of salaried peers.
Willie Sullivan, senior director of the Electoral Reform Society, said on Friday: "This is a rolling scandal in the Lords that shows no signs of ending.
"We urgently need to move to a fairly-elected second chamber where voters are guaranteed proper scrutiny, and key votes are not left at the whim of whoever can be bothered to show up."
Additional reporting by PA
Join our new commenting forum
Join thought-provoking conversations, follow other Independent readers and see their replies