Lord Grabiner who quit Labour because he had 'nothing in common' with Corbyn was director of £125,000 golf club
He also works with Rupert Murdoch's News International and Goldman Sachs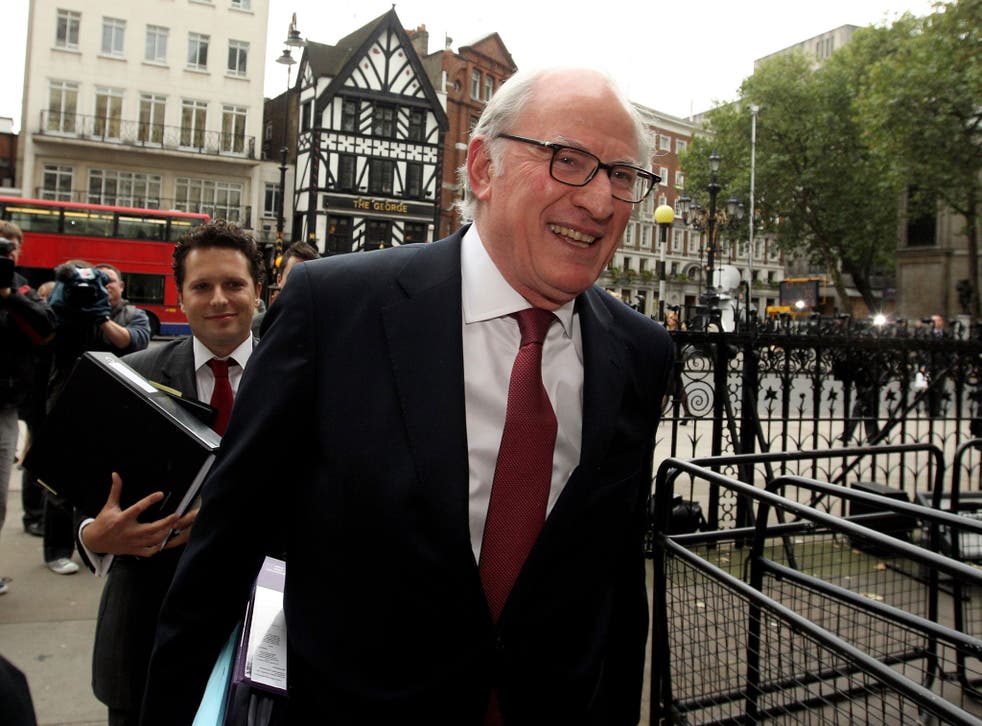 Lord Grabiner who became the second peer to relinquish the Labour whip because he has "nothing in common" with Jeremy Corbyn, has been criticised for being a director of a golf club which charged new members £125,000.
Blogger Another Angry Voice said that "nothing in common" may in fact have been an endorsement for Mr Corbyn, noting that the peer also works for Rupert Murdoch's News International and Goldman Sachs.
Lord Grabiner was also a director of Wentworth Golf Club, which charged new members £125,000 for the privilege of playing on its courses.
He joined global investment firm Goldman Sachs International as a non-executive director in July, and was appointed chair of News International's Management and Standards Committee in the wake of the News International phone hacking scandal.
According to TheyWorkForYou.com, the peer hasn't spoken in a single debate this year.
Lord Grabiner said Jeremy Corbyn's proposals and views "are terribly damaging and there is no effective opposition" to the Conservatives, The Times reports.
He is the second peer to abandon Labour's benches after Lord Warner quit five days ago.
A spokesman for Labour in the Lords said: "We welcome Tony's continued membership and support of the party.
"We know he has been increasingly busy and less able to attend the Lords to participate in House business, and we of course understand his decision to relinquish the Labour whip."
Register for free to continue reading
Registration is a free and easy way to support our truly independent journalism
By registering, you will also enjoy limited access to Premium articles, exclusive newsletters, commenting, and virtual events with our leading journalists
Already have an account? sign in
Register for free to continue reading
Registration is a free and easy way to support our truly independent journalism
By registering, you will also enjoy limited access to Premium articles, exclusive newsletters, commenting, and virtual events with our leading journalists
Already have an account? sign in
Join our new commenting forum
Join thought-provoking conversations, follow other Independent readers and see their replies