Lord O'Donnell: Former Civil Service head says Government policy should be shaped by human feelings rather than by boosting GDP
Exclusive: A wellbeing index would be a sound basis for Britain's economic, health and social policies, says a new report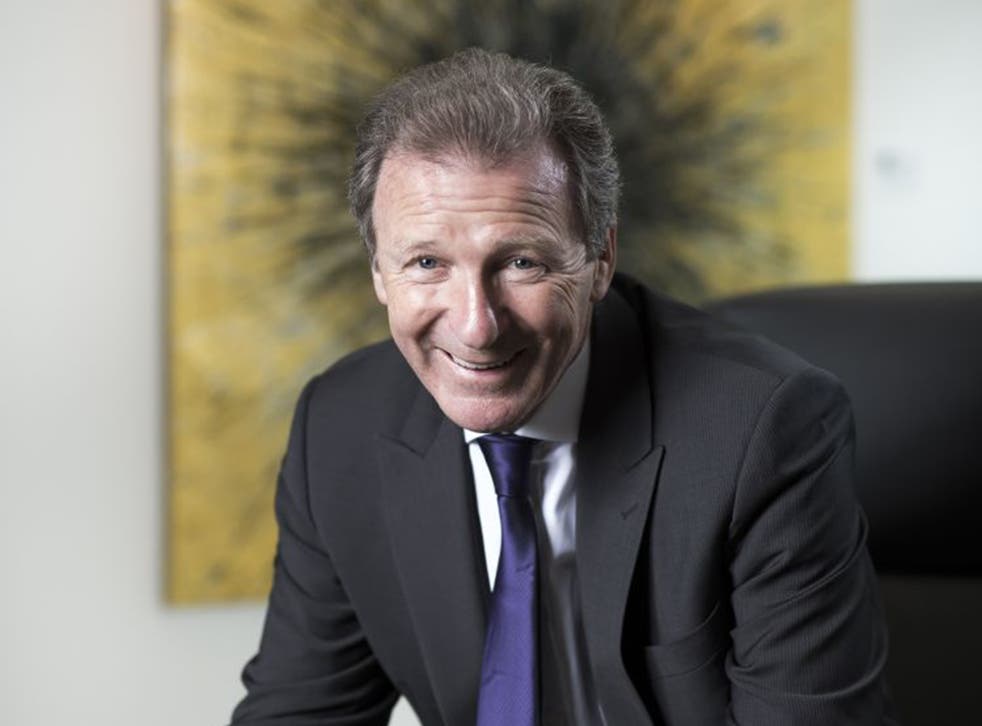 Government policy should be informed and shaped by the most important human feelings, rather than by boosting the country's GDP, according to the former head of the Civil Service.
Lord O'Donnell, Cabinet Secretary to three prime ministers, believes introducing the "economics of wellbeing" across Whitehall will drastically improve all areas of society, and the biggest beneficiary is likely to be health.
Governments need to ask people which human feelings matter most, rather than make assumptions about what's important to them, according to a paper he co-authors with Professor Andrew Oswald, an economist at the University of Warwick. Cabinet ministers should introduce "wellbeing policies", they say, which could be interpreted as national decision-making that draws upon data about citizens' reported emotions.
Lord (Gus) O'Donnell first encountered wellbeing economics in 2001, when David Halpern, then in charge of No 10's Behavioural Insights Team, better known as the "nudge unit", wrote a paper on life satisfaction.
"Tony Blair didn't really take any interest in it, to be perfectly blunt," he told The Independent on Sunday, on his return from a wellbeing conference in Mexico. "It wasn't top of his agenda then. David Cameron has since picked up those ideas, which is great, and I think he and [former No 10 director of strategy] Steve Hilton were very positive towards it during my time [in the Civil Service]. They started what I think is the most important thing – collecting the data so we know exactly what's happening."
The data gathered forms the basis of the Happiness Index, which the Office for National Statistics has published since 2012 to measure national wellbeing. Mr Cameron had to defend himself against accusations that it was a "woolly" exercise when he announced its creation a few months after becoming Prime Minister.
He said then that economic growth remained the most "urgent priority", but that he wanted a better measure than GDP of how the country was doing. The index asks two questions about how satisfied you are and how worthwhile you feel, and about how happy or anxious you felt the day before.
Where Lord O'Donnell and Professor Oswald's paper differs is in the weight given to those four factors and the extent to which they should be used to guide policy. Their pilot study asked four groups of people – professional economists, economics students, MBA students and users of an online job marketplace administered by Amazon – to distribute 100 points across happiness, satisfaction, sense of worth and anxiety, as an indication of the importance of wellbeing measures.
All groups placed least emphasis on anxiety, with satisfaction attracting the highest number of points from all groups except the largely US-based respondents.
Taking this approach to its logical conclusion would mean that, during the next public spending round, government departments would present policies by showing both their estimated costs and wellbeing benefits, and make choices that enhance wellbeing.
Lord O'Donnell, now chair of the Frontier Economics consultancy group, said: "[Our approach] would radically change the health budget. At the moment, they are spending relatively far too much on physical as compared to mental health.
In Pictures: Independent on Sunday's Happy List 2015

Show all 96
"If you wanted to improve wellbeing, you would dramatically increase the share for mental health. Only around one in four people dying of mental health problems is getting treatment, and you would never do that with physical health. Can you imagine if four people arriving with broken legs were told, 'We'll treat one of you.'? It wouldn't happen."
The paper, "National Wellbeing Policy and a Weighted Approach to Human Feelings", to be published soon in the journal Ecological Economics, also calls for government departments to join forces to present a suggested policy, such as improving education in prison, which would have both wellbeing and financial impacts on many departments.
Lord O'Donnell admits the "policy end" – putting the theory into practice – is the most difficult aspect, but it would not be hard to implement. He cites the £173m Improving Access to Psychological Therapies programme, a direct response by the Department of Health to the arguments put by economist professor Lord Layard.
Dubbed New Labour's "happiness tsar", Lord Layard argued that mental health-related long-term sickness absence costs the economy far more than a properly funded psychological therapy service that helped patients work – and so pay tax – again.
Lord O'Donnell said: "I'm sure when people have careers advice they're told about income levels, but wouldn't it be fantastic if you asked how happy people are with their careers and whether they feel their lives are worthwhile and satisfying?"
The economics of wellbeing is still a relatively new way of thinking, though it is quickly gaining a devoted following as the established assumption of measuring economic success by Gross Domestic Product is called further into question.
"A number of people have said to me that GDP is a pretty 'dumb' index and has become an even 'dumber' index," Lord O'Donnell said, "because the UN now requires countries to put in prostitution and illegal drug activity in GDP.
"None of us wants to get rid of GDP, but that is a measure of activity, not a measure of how successful you are.
"Sometimes it goes up a lot because a country is rebuilding after an earthquake, but doesn't show up what the rebuilding does. It's a summary, but not a great measure of progress. In the future, people might instead look at whether wellbeing has moved up or down."
Join our new commenting forum
Join thought-provoking conversations, follow other Independent readers and see their replies