Lord Prescott accuses press of giving him a disproportionate 'kicking' over crime commissioner elections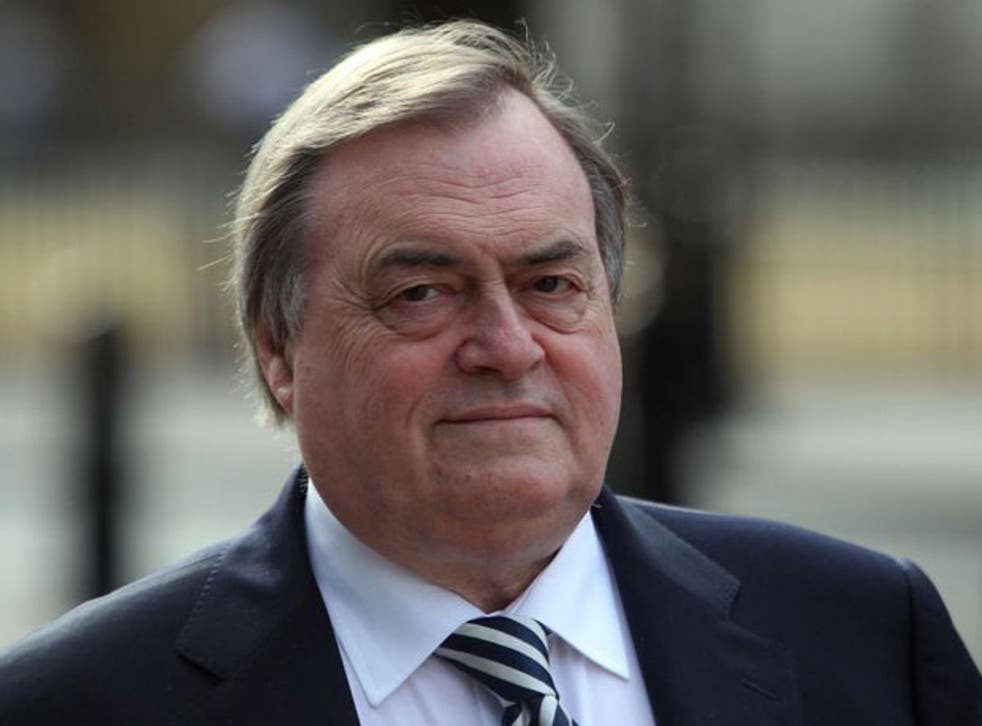 Lord Prescott has accused the press of giving him a worse "kicking" than any other candidate in the police and crime commissioner elections.
The former deputy prime minister, who was defeated in the Humberside contest last Thursday, also claimed he would have won but for the supplementary vote system that had been used.
The Labour peer was ahead after the first round of voting but was then beaten by Conservative Matthew Grove by 42,164 to 39,933 after second-preference votes were reallocated.
In an interview with his local newspaper, the Hull Daily Mail, he said he was "disappointed".
"In a normal election, we would have won but, because there were second votes, we didn't," he said.
"I had the most damaging attacks by the national press during the campaign. I can't think of another candidate that had the nationals lining up against them. Only one didn't give me a kicking.
"Thank God for the regionals is all I can say."
Lord Prescott, who has been a long-standing and vocal critic of the press, said "the beauty" of being a member of the unelected House of Lords was that he would be able to remain active in politics.
"I don't think I'll stand for election again but I will forever be a politician and campaigner. It is who I am and the party I am in," he said.
"I'm not going to be sitting around in my slippers. I will be campaigning in my coffin. This is the beauty of being in the Lords, I'm still involved in politics."
Lord Prescott's defeat was something of a surprise given his 40-year career as Labour MP for Hull East and his high profile in the media and on Twitter.
He said the focus of his campaigning would now be on environmental issues and for tighter regulation of the press in the wake of the Leveson Inquiry, which is due to report its recommendations within the coming weeks.
PA
Register for free to continue reading
Registration is a free and easy way to support our truly independent journalism
By registering, you will also enjoy limited access to Premium articles, exclusive newsletters, commenting, and virtual events with our leading journalists
Already have an account? sign in
Register for free to continue reading
Registration is a free and easy way to support our truly independent journalism
By registering, you will also enjoy limited access to Premium articles, exclusive newsletters, commenting, and virtual events with our leading journalists
Already have an account? sign in
Join our new commenting forum
Join thought-provoking conversations, follow other Independent readers and see their replies