Lord Rennard victim of a 'whispering campaign'
Allies of the former Lib Dem chief executive accuse ex-colleagues of a vendetta against him
Brian Brady
,
James Hanning
,
Mark Leftly
Sunday 03 March 2013 01:00 Comments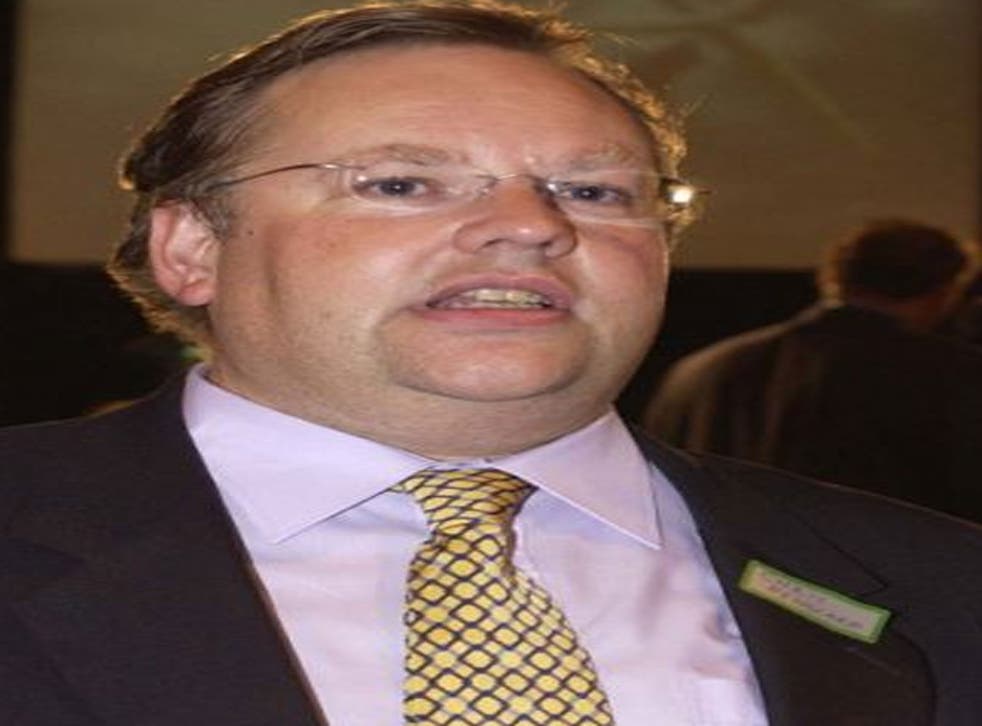 Liberal Democrat grandee Lord Rennard believes he has been the victim of a "whispering campaign" by former colleagues with a grudge against the party leadership, it was claimed yesterday.
A senior ally of the beleaguered peer, accused of "sexually inappropriate behaviour" by female Lib Dems, says the former chief executive could have "overstepped the mark" in some of his dealings with female party members. "There are people who have a history of feuding with Chris Rennard [holding] a very spiteful vendetta against him in a very personal way," he told The Independent on Sunday.
"They must have thought all their Christmases had come at once when Channel 4 did that programme [about the allegations]. But the idea of him as a 'predatory sex pest' is laughable."
The continuing row over the allegations against the former chief executive threatened to overshadow the party's performance in the Eastleigh by-election last week. The victory, ahead of Ukip and the Conservatives, came after more than a week of escalating pressure over the claims against Lord Rennard, who stepped down in 2009. Lord Rennard has strongly denied suggestions that he sexually harassed anyone.
Nick Clegg has been widely criticised for his handling of the allegations when they first emerged early in his time as Lib Dem leader, and during the week since they became public. The party is now conducting two inquiries – into the specific complaints against Lord Rennard, and into how they have been handled in the past.
But, despite complaints that the Lib Dems were the victims of "sensationalised" reporting in the run-up to the by-election, the affair has opened up fresh rifts from the grass roots of the party upwards. Yesterday, a number of Lib Dem activists demanded full disclosure over the investigation into the allegations.
But several others rallied around Lord Rennard – credited for developing the style of "pavement politics" that has won a series of election victories – and claimed that if there was impropriety, the complainants should have handled the situation better.
"So a man put his hand on a woman's knee? Big deal," said Janet Blowers O'Neill, a town councillor in East Anglia. "Anyone who is in politics has to deal with far worse things than that, be they man or woman.
"Women have been dealing with men who make sexual advances since the whole game began. You say 'sorry not interested'. If the man doesn't let it drop then it is a problem, but a man putting his hand on my knee after a session in the bar is hardly going to get me that upset."
Elizabeth Jewkes, founder member of Women Liberal Democrats, said: "I have met Chris Rennard on numerous occasions over the years, yet I have never experienced any of his alleged behaviour and, more importantly, as a woman who has spent years mentoring other women and encouraging them to stand for Parliament, I have never even heard the slightest rumour of these allegations."
Dorset councillor Susan Jefferies said: "I believe that any person tough enough to want to enter Parliament should be able to cope with the sort of behaviour described."
Jackie Pearcey, Lib Dem candidate for Bolton West in 2010, said: "There are questions which I want the party's inquiries to address, specifically in terms of potential abuse of power and whether people's careers were damaged as a result. However, given that at the time the allegations were anonymous and non-specific, it's hard to know what the party could have done other than, once it was clear that there was a pattern to the allegations, have a word and quietly take an appropriate opportunity to move him out of that position.
"Both in the public and private sector I oppose the notion of automatically sacking anybody on the basis of anonymous complaints. Among the clamour from the other parties in this, I have not heard what their processes and procedures are in such an eventuality and find it hard to believe that no such incidents occur in those parties."
Register for free to continue reading
Registration is a free and easy way to support our truly independent journalism
By registering, you will also enjoy limited access to Premium articles, exclusive newsletters, commenting, and virtual events with our leading journalists
Already have an account? sign in
Join our new commenting forum
Join thought-provoking conversations, follow other Independent readers and see their replies