Lord Sewel 'drugs' video: Peer resigns from House of Lords after prostitute scandal
The former deputy speaker had resisted days of calls to step down
Lizzie Dearden
Tuesday 28 July 2015 07:39 Comments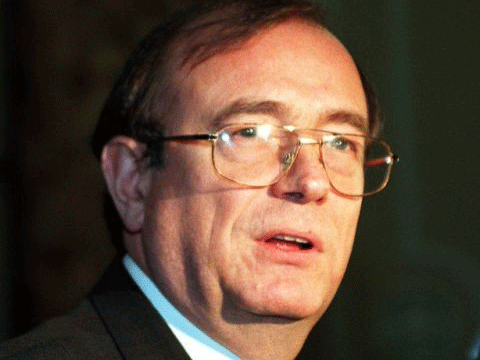 Lord Sewel has resigned from the House of Lords after fresh details emerged from a video allegedly showing him snorting cocaine with prostitutes.
The former deputy speaker has written a letter to Parliamentary officials apologising for the "pain and embarrassment" he has caused.
It came on the day more lurid details emerged from the footage, including Lord Sewel's boast that he had sex with a married BBC presenter "in the attic".
The woman, who was named in the footage but not by the Sun, told the newspaper his claims were "categorically untrue".
In a statement, Lord Sewel said he had "terminated (his) membership" of the House of Lords, which he entered in 1996 as a Labour life peer.
"The question of whether my behaviour breached the code of conduct is important, but essentially technical," he added.
"The bigger questions are whether my behaviour is compatible with membership of the House of Lords and whether my continued membership would damage and undermine public confidence in the House of Lords.
"I believe the answer to both these questions means that I can best serve the House by leaving it."
The House of Lords code of conduct contains a clause on "personal honour", which stipulates that "members cannot rely simply on their own personal sense of what is honourable - they are required to act in accordance with the standards expected by the House as a whole."
Lord Sewel was suspended from the Labour party after the scandal broke on the Sun on Sunday's front page and had already left his position as deputy speaker.
A standards investigation has been launched into his behaviour and the footage was passed to Scotland Yard, who launched a drugs probe.
Police searched his home yesterday and no arrests have been made.
Lord Sewel said he hoped his resignation would "limit and help repair the damage" he had done to his "dear" House of Lords.
"I want to apologise for the pain and embarrassment I have caused," he added.
The married 69-year-old had resisted calls to resign from across the political spectrum, initially quitting his £84,000 a year role as deputy speaker of the Lords and chairman of its privileges and conduct committee.
The footage showed the peer snorting white powder - alleged to be cocaine - from a prostitute's breasts while wearing an orange bra and leather jacket.
In a conversation reportedly recorded in Lord Sewel's Dolphin Square flat, only miles from Parliament, the peer branded Mr Cameron "the most facile, superficial prime minister there's ever been" and labelled Mayor of London Boris Johnson "a joke".
Announcing his intention to take a leave of absence yesterday, Lord Sewel issued a statement insisting he would only review his "long term position" when all investigations had been completed.
Additional reporting by PA
Register for free to continue reading
Registration is a free and easy way to support our truly independent journalism
By registering, you will also enjoy limited access to Premium articles, exclusive newsletters, commenting, and virtual events with our leading journalists
Already have an account? sign in
Join our new commenting forum
Join thought-provoking conversations, follow other Independent readers and see their replies