Lord Strathclyde's sudden departure casts shadow over relaunch
Timing of his announcement caused an unwelcome distraction to the Coalition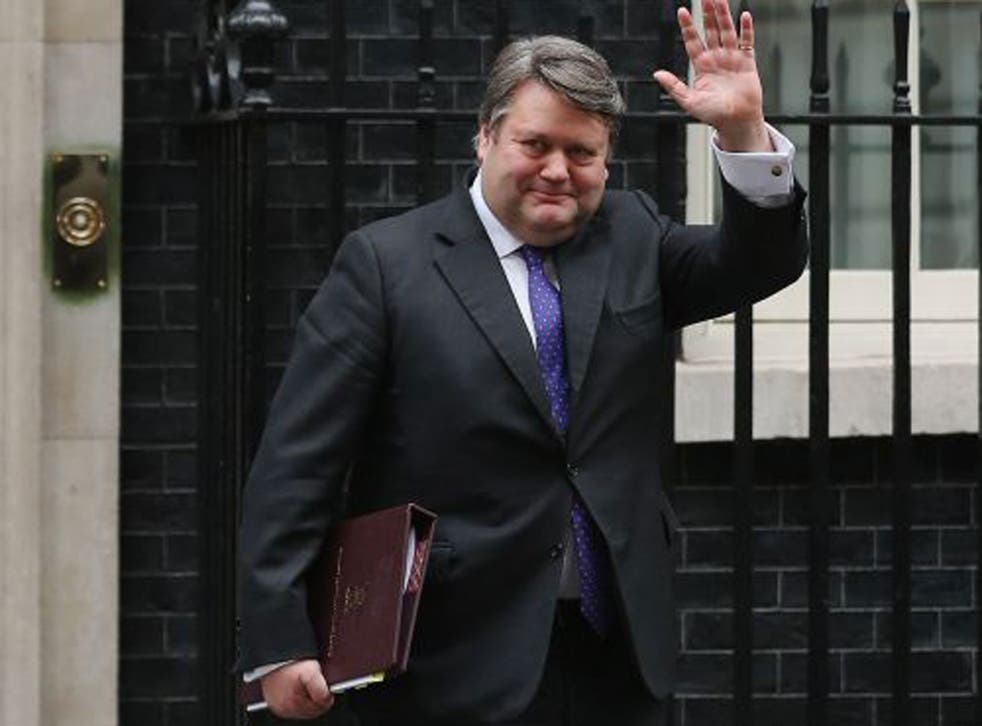 The political career of one of the Conservative Party's longest serving – and longest named – politicians came to an end today when Lord Strathclyde resigned as Leader of the House of Lords.
In a surprising move Thomas Galloway Dunlop du Roy de Blicquy Galbraith, aka the 2nd Baron Strathclyde, said he wanted to return to his career in the private sector and "take up other threads of my life and other interests".
His departure, after a quarter of a century on Conservative front bench, rather overshadowed the Coalition's "relaunch" as Westminster speculated on the strange timing of the announcement.
But Downing Street insisted it merely wanted to announce the news at the earliest opportunity before the Lords returns from its Christmas break today. In a self-deprecating resignation letter to David Cameron, Lord Strathclyde wrote that his departure will "benefit government, party and House of Lords alike".
Lord Strathclyde, one of the few remaining hereditary peers in the Lords, has been a constant presence on the Tory front bench for 25 years serving six Tory leaders and working in the administrations of three prime ministers.
He was first appointed to government by Margaret Thatcher in 1988 as a trade and industry spokesman and has served as a whip and a minister in the departments for employment, environment, Scotland and trade and industry.
He was one of the hereditary peers elected to remain in the reformed upper chamber in 1999 and served as opposition leader in the Lords from 1998 when his predecessor Lord Cranborne was sacked by William Hague for "running in like an ill-trained spaniel" and secretly negotiating with Tony Blair over Lords reform.
Regarded as one of Westminster's safest pairs of hands, the 52-year-old has helped keep the coalition Government's difficulties in the Upper House to a minimum, but his biggest challenge was averted when plans for Lords reform were dropped last year.
One of relatively few Tory peers to support the principle of democratic election to Parliament's second chamber, Lord Strathclyde would have needed all his powers of persuasion to guide the legislation through an upper house whose members were becoming increasingly vocal in their opposition.
But he is said to have become frustrated by the dynamic of Coalition politics in the Lords – where significant numbers of Liberal Democrat peers have routinely defied the Government and supported opposition amendments.
Shortly before Christmas he reportedly remarked to one colleague that the "Coalition had already broken down" in the House of Lords.
David Cameron said Lord Strathclyde told him shortly after Christmas that he wanted to leave the Government. "He has served for 25 years without a break on the front bench. He has done a great job for the House of Lords, for the Conservative Party and for the Coalition Government," he said.
"I am obviously sad to see him go because he is a brilliant public servant, knows the House of Lords inside out and has been a really valued colleague to me."
In his formal response to Lord Strathclyde's resignation letter, Mr Cameron paid tribute to a "staunch friend and wise counsel".
He added: "You will be much missed. I do hope that at some point in the future years you will have a further contribution to offer."
Dear PM... Lord Strathclyde's resignation letter
Dear Prime Minister,
There is rarely a good time to discuss succession but an opportunity exists to make a further change to those you are already making in the Lords, namely, to accept my resignation and replace me as Leader of the House of Lords. I believe that these changes will benefit Government, party and House of Lords alike…
The Lords is an extraordinary and vigorous place, but recently I've been considering a change of direction. I started my working life in the private sector and at some stage always hoped to return, I would now like to do so. While I have the highest respect for the privilege and duty of public service, I do not see a political career as the cap of everything and would like, while there is still time, to take up other threads of my life.
I always promised myself that when I did leave I would do so when I could make a smooth handover. Whatever my feelings on the matter, reform of the Lords is effectively over and now is a good time to manage that handover.
Thomas Strathclyde
Join our new commenting forum
Join thought-provoking conversations, follow other Independent readers and see their replies