Lords reject seven peerages after failing Whitehall vetting process
Only 10 nominees have been blocked in this way in the past 15 years
Ian Johnston
Thursday 27 August 2015 00:42 Comments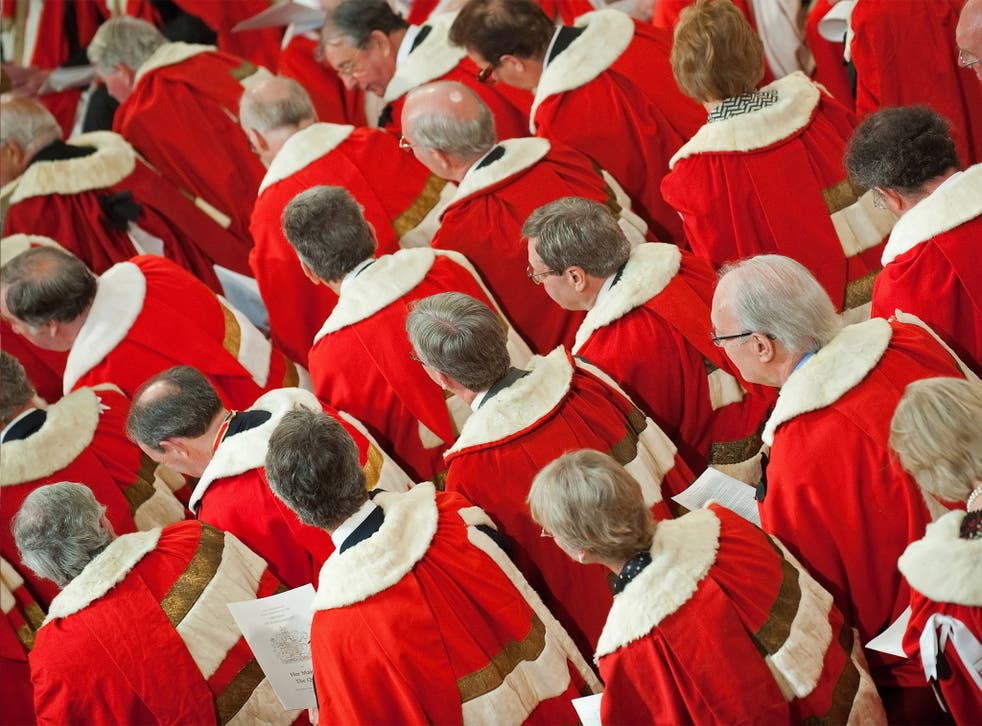 Seven people nominated for a peerage were prevented from getting a title after failing the vetting process, according to a report.
The Government is expected to announce 40 more members of the House of Lords today.
However, The Daily Telegraph reported that an unprecedented number had been stopped from taking their seat by the Whitehall appointment's commission, which has the power to do so if the ennoblement is linked to a political donation or if there is some kind of financial impropriety.
Only 10 nominees have been blocked in this way in the past 15 years.
Former Labour and Liberal Democrat MPs, and donors to the Conservative Party, were among those whose peerages were vetoed.
Sir Alistair Graham, former chairman of the Committee on Standards in Public Life, said: "It does show a question mark about the judgment of Downing Street that they have put people up that the House of Lords appointments commission is not prepared to accept.
"It [peerages for party donors] is a form of purchasing honours. It is totally against the principle of the House of Lords, it's supposed to be the second legislative chamber for revising and improving legislation. I think it devalues the political system because it was never designed for this."
Opposition parties have a majority in the Lords and the Government is expected to announce the creation of a number of new Conservative peers, including former political aides, partly because they are more likely to attend debates.
A senior Conservative source told The Telegraph: "Many businessmen who previously would have gone to the Lords understandably cannot be relied upon to turn up day and night to vote.
"Therefore, more political aides have to be ennobled to ensure our manifesto commitments can be met."
The new peers will mean there are more than 820 members of the House of Lords, making it the biggest second chamber in the world after the Chinese politburo.
Baroness Jones of Moulsecoomb, the Green Party peer, said: "The House of Lords is already a virtually unaccountable chamber. They are making it even more despotic by putting people in there who have no real commitment to democracy."
A Downing Street spokesman said there was "a robust and thorough vetting process – however, it is confidential".
Register for free to continue reading
Registration is a free and easy way to support our truly independent journalism
By registering, you will also enjoy limited access to Premium articles, exclusive newsletters, commenting, and virtual events with our leading journalists
Already have an account? sign in
Join our new commenting forum
Join thought-provoking conversations, follow other Independent readers and see their replies