Lubov Chernukhin: Tories urged to return £1.7m in gifts from donor over 'ties to Putin ally'
Conservatives defend gifts after publication of leaked bank documents on suspicious transactions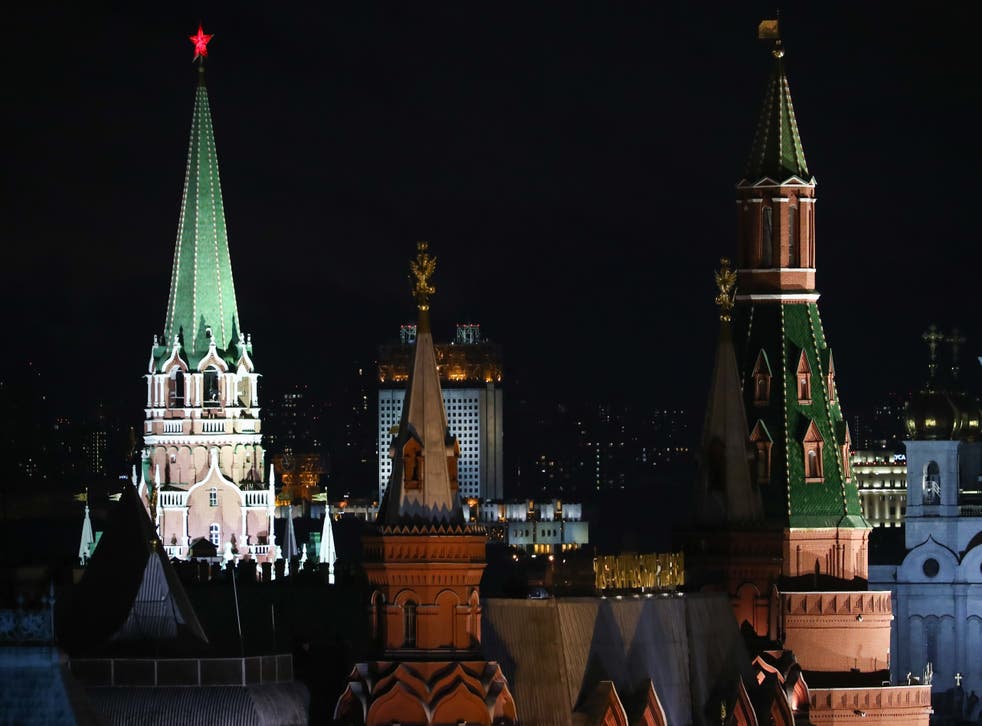 The Conservative Party is facing calls to return gifts totalling £1.7m from one of the party's biggest donors, after leaked bank documents suggested that her husband had received payments from a Russian oligarch linked to the president, Vladimir Putin.
Lubov Chernukhin has made substantial donations to the Tories over the past eight years, paying to play tennis with both Boris Johnson and David Cameron in fundraising auctions.
Now a leak of bank "suspicious activity reports" has indicated that her husband received $8m (£6.1m) from a Russian politician who is facing US sanctions because of his closeness to the Kremlin.
The papers – called the FinCen files and seen by the BBC's Panorama programme – reportedly showed that Vladimir Chernukhin was sent the money in 2016 from a company linked to Suleyman Kerimov.
A report from Deutsche Bank in New York listed the payment among $278.5m of transactions from a company registered offshore in the British Virgin Islands.
UK news in pictures

Show all 50
Mr Kerimov is a billionaire and member of Russia's parliament who was sanctioned by US authorities in 2018 over allegations of "malign activity" by Moscow.
He has been under investigation in France over an alleged tax fraud involving luxury villas on the Riviera.
Mr Chernukhin was deputy minister of finance and head of a state bank under Mr Putin, but left Russia for London in 2004 after clashing with the president.
He and his wife are now both UK citizens and prominent members of London's Russian community.
Labour MP Chris Bryant called for the Conservatives to return Ms Chernukhin's money.
"Successive Tory prime ministers have been utterly complacent and naive about accepting vast slabs of cash from Russian cronies of Putin," he said.
"The Conservative Party should return every penny it has received from Lubov Chernukhin now."
And shadow security minister Conor McGinn said: "It's deeply concerning to see reports that there are Tory donors with such close financial ties to the Kremlin.
"The scathing Intelligence and Security Committee of Parliament report on Russia was clear that protecting our democratic discourse and processes from hostile foreign interference is a central responsibility of government, and should be a ministerial priority.
"These revelations create serious questions for the Government to answer about how effectively they are discharging that duty and whether there are any conflicting interests that have emerged as a result of these donations."
A report by parliament's Intelligence and Security Committee (ISC) warned in July that successive governments had "welcomed the oligarchs and their money with open arms" and allowed them to forge "connections at the highest levels with access to UK companies and political figures".
Illicit funds recycled through the "London laundromat" were used to "extend patronage and build influence across a wide sphere of the British establishment", said the ISC report.
Ms Chernukhin's donations to the Tories began in 2012, but the majority was handed over after the time of Mr Kerimov's alleged payment in 2016.
She famously paid £160,000 to play tennis with Mr Cameron and Mr Johnson – then respectively prime minister and London mayor – in 2014. And in February this year, she successfully bid £45,000 for a tennis match with Mr Johnson.
In 2019, she was invited to a "ladies' night" at a luxury hotel with female members of Theresa May's cabinet in return for a gift of £135,000.
When he was asked about the donations in a 2018 TV interview, Mr Johnson confirmed that the tennis match with himself and Mr Cameron had taken place, and warned against creating a "miasma of suspicion" against wealthy Russians in London.
He stressed that "we have no quarrel with the Russian people" and warned against suspecting "the entire nation" where no evidence was produced against individuals.
"If there is evidence of gross corruption in the way that gentleman obtained his wealth ... then it's possible for our law enforcement agencies to deprive him of his wealth," he told the BBC's Andrew Marr.
But he added that "all possible checks have been made and ... will continue to be made" on donations.
Following reports of the leaked FinCen files, a Conservative Party spokesperson said: "There are people in this country of Russian origin who are British citizens and have the democratic right to donate to a political party.
"Many have been vocal critics of Putin and it is completely wrong and discriminatory to smear them all with the same brush."
Register for free to continue reading
Registration is a free and easy way to support our truly independent journalism
By registering, you will also enjoy limited access to Premium articles, exclusive newsletters, commenting, and virtual events with our leading journalists
Already have an account? sign in
Register for free to continue reading
Registration is a free and easy way to support our truly independent journalism
By registering, you will also enjoy limited access to Premium articles, exclusive newsletters, commenting, and virtual events with our leading journalists
Already have an account? sign in
Join our new commenting forum
Join thought-provoking conversations, follow other Independent readers and see their replies