Major new health report: 'Ban smoking in London's public parks and squares', say officials
It is "time for London to have that debate" says mayor Boris Johnson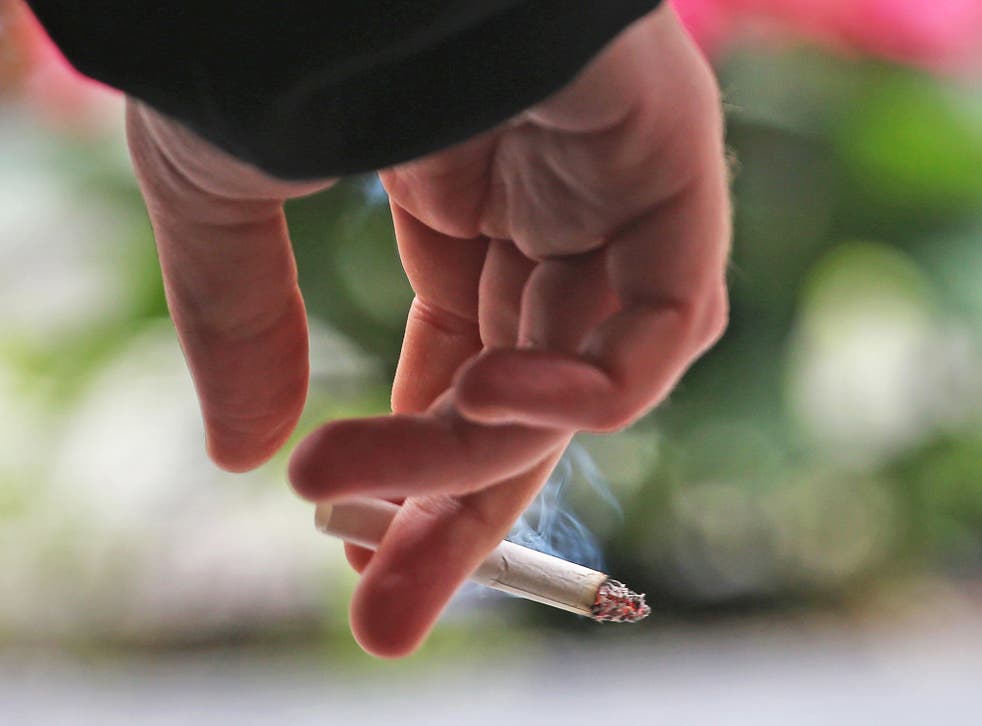 Smoking should be banned in parks and public squares in London, a major review of health in the capital ordered by Mayor Boris Johnson has recommended.
Councils throughout England are also understood to be analysing how the proposals could be applied locally, paving the way for potentially the biggest crackdown on smoking since the Smoke Free legislation of 2007.
In radical proposals which received the backing of England's chief medical officer, former Health Minister Lord Darzi said that Trafalgar Square, Parliament Square and London's Royal Parks should all restrict smoking.
Leading cancer surgeon Lord Darzi was appointed by Mr Johnson to chair the London Health Commission, which will present its findings to City Hall today. He said that the Mayor should use bylaws to ban smoking at international landmarks like Trafalgar Square and Parliament Square.
"It would be a powerful message for the iconic centre of our city and the political heart of our country to become smoke free," he said. "What better way to show our city's ambition to be the healthiest major global city."
He also said that Mayor should use his influence over the Royal Parks – including Hyde Park and Regent's Park – whose board is appointed by the Mayor, to enforce bans. London has 20,000 acres of parkland and if bans were enforced by Royal Parks and local councils, huge swathes of the capital would become no-go areas for smokers.
Mr Johnson said he would need to see "pretty clear evidence" that such bans could save lives, but said it was "time for London to have that debate".
Dame Sally Davies, England's chief medical officer, backed the plan.
"We all know smoking is bad for health," she said. "So I welcome any measures to reduce both active smoking and its role modelling in front of children."
Bans on smoking in play parks have already been introduced in many parts of Wales, while Scotland's Government has asked councils to consider extending smoking bans to other areas within their jurisdiction, particularly those frequented by children.
Smoking is banned in parks in a number of global cities, including New York, Toronto and Hong Kong.
Lord Darzi's report also contained a raft of measures aimed at improving the lives of Londoners, including mandatory "traffic light" nutritional information on menus in chain restaurants, restrictions on new junk food outlets opening near schools and a minimum alcohol price of 50p per unit to be piloted in boroughs affected by problem drinking.
He said his plans were "very applicable" to other cities and towns in the UK.
Mayor Boris Johnson said: "With a growing population and increasing pressure on budgets, it is critical that we do all we can to ensure that all Londoners, wherever they live in the capital, have access to high quality healthcare when they need it and better understand what they can do themselves to stay healthy. One of the glories of London is that we are generally pretty laissez-faire about how people live their lives – provided they do not break the law and provided they do no harm to others.
"If we were to consider a ban on smoking in parks, we would need pretty clear evidence that this would have direct health benefits – in other words, that it would actually save lives. It is time for London to have that debate."
Rosanna O'Connor, director of the alcohol, drugs and tobacco division at Public Health England said: "Parks and outdoor spaces should be healthy environments for people of all ages to enjoy. Smoke free outdoor spaces will help de-normalise smoking in our society by reducing the number of smoking role models for children."
The plans were also backed by the former Mayor of New York City, Michael Bloomberg, who has brought in legislation to ban smoking in the city's parks and beaches.
"London's new initiative would be a major achievement, because no other capital city boasts so much parkland," he said.
Lights out: smoking bans in other cities
New York Smoking is banned in the 800-acre Central Park, as well as in all other parks, beaches, boardwalks and golf courses. People who break the law are liable to a $50 (£30) fine.
Toronto Laws prohibit lighting up either inside or within nine metres of the entrance or exit of most public buildings, including shopping malls, offices, restaurants, bars and cafés. Smoking is also banned within nine metres of any outdoor activity area.
Hong Kong Smoking is banned on all public beaches and in both the indoor and the outdoor areas of some buildings, with fines of HK$1,500 (£120).
Register for free to continue reading
Registration is a free and easy way to support our truly independent journalism
By registering, you will also enjoy limited access to Premium articles, exclusive newsletters, commenting, and virtual events with our leading journalists
Already have an account? sign in
Register for free to continue reading
Registration is a free and easy way to support our truly independent journalism
By registering, you will also enjoy limited access to Premium articles, exclusive newsletters, commenting, and virtual events with our leading journalists
Already have an account? sign in
Join our new commenting forum
Join thought-provoking conversations, follow other Independent readers and see their replies