A 'shocking' surge in people being treated for malnutrition blamed on rising poverty
The number of hospital bed days taken up by undernourished patients has almost trebled in a decade, official figures show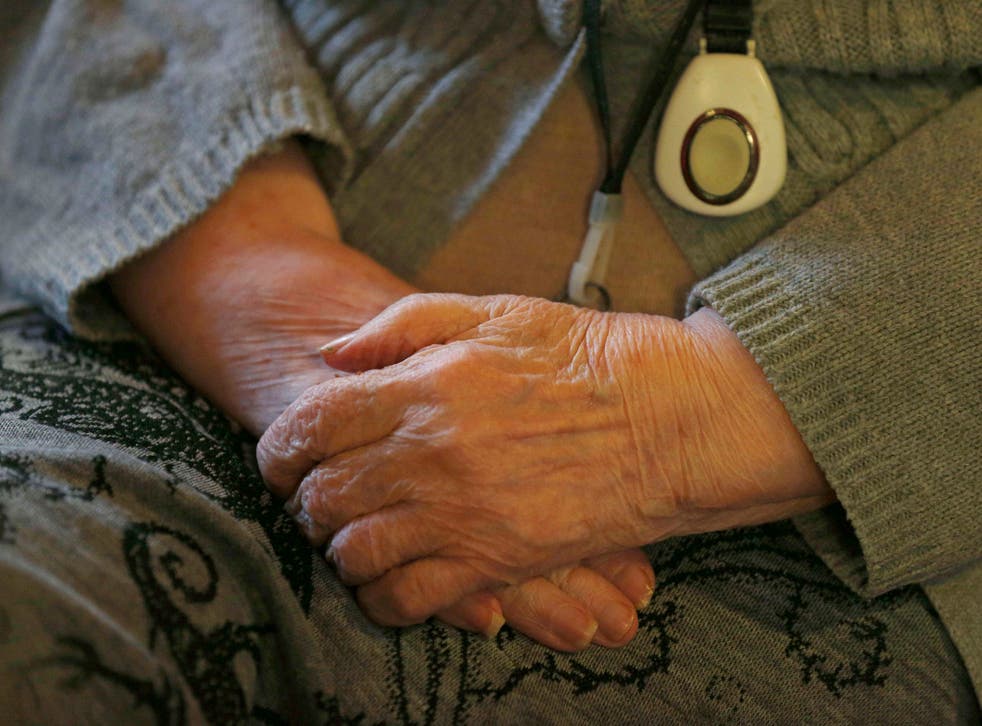 A huge surge in the number of hospital patients treated for malnutrition has been blamed on rising poverty and the social care crisis.
Poor diet and lack of food accounted for a total of 184,528 hospital bed days last year, official figures show - a near-tripling on the figure of 65,048 in 2006-07.
Many of the patients would have been hospitalised after a fall or an infection, where doctors have judged that undernourishment would have contributed.
However, 17,166 nights were spent in hospital in 2015-16 where malnutrition was the main cause of admission, up from 6,704 a decade earlier.
There is evidence of more elderly people being hospitalised after going hungry, amid growing fears that help with everyday living is being stripped back because of local council cuts.
Simon Bottery, director of policy at the charity Independent Age, said: "These new figures on malnutrition are genuinely shocking.
"As a society, there is no excuse for us failing to ensure that older people are able to eat enough food of the right quality to stay healthy.
"Yet we have been cutting back the meals on wheels services and lunch clubs on which so many vulnerable elderly people relied and reducing the numbers who receive home care visits."
Four out of five people who needed inpatient care because of malnutrition were admitted as emergencies, suggesting their health had deteriorated significantly in the days before they were admitted.
Mr Bottery said this was evidence that too many health and social care professionals do not have the time or knowledge to correctly identify malnutrition.
The figures were released in the week the government was strongly criticised for failing to give any extra money to the NHS and social care in the Autumn Statement.
Jonathan Ashworth, Labour's health spokesman, who obtained the figures, said: "These figures paint a grim picture of Britain under the Conservatives.
"Real poverty is causing vulnerable people, particularly the elderly, to go hungry and undernourished, so much so that they end up in hospital."
Each bed costs the NHS on average £400 a day to staff and a spell in hospital because of malnutrition lasts 22 or 23 days on average, the data shows.
The information supplied to Mr Ashworth by the House of Commons library shows that 57 per cent of the patients involved were women and 42 per cent were aged over 65.
The total number of bed days because of malnutrition rose from 128,361 in 2010-11 - the year the Coalition came to power - a 61 per cent increase over five years.
But a Department of Health spokesman said: "The NHS is getting much better at spotting malnutrition and giving early treatment, and we are improving our data collection, all of which helps explain what might otherwise appear a significant rise in cases.
"Importantly, to prevent cases in the future, we have given £500,000 to Age UK to help reduce malnutrition among older people and will continue to train staff so early action can be taken."
Register for free to continue reading
Registration is a free and easy way to support our truly independent journalism
By registering, you will also enjoy limited access to Premium articles, exclusive newsletters, commenting, and virtual events with our leading journalists
Already have an account? sign in
Register for free to continue reading
Registration is a free and easy way to support our truly independent journalism
By registering, you will also enjoy limited access to Premium articles, exclusive newsletters, commenting, and virtual events with our leading journalists
Already have an account? sign in
Join our new commenting forum
Join thought-provoking conversations, follow other Independent readers and see their replies