Man arrested for allegedly throwing marbles during PMQs
Mps were protected by screen erected in 2004
Donald Macintyre
Wednesday 22 October 2014 15:26 Comments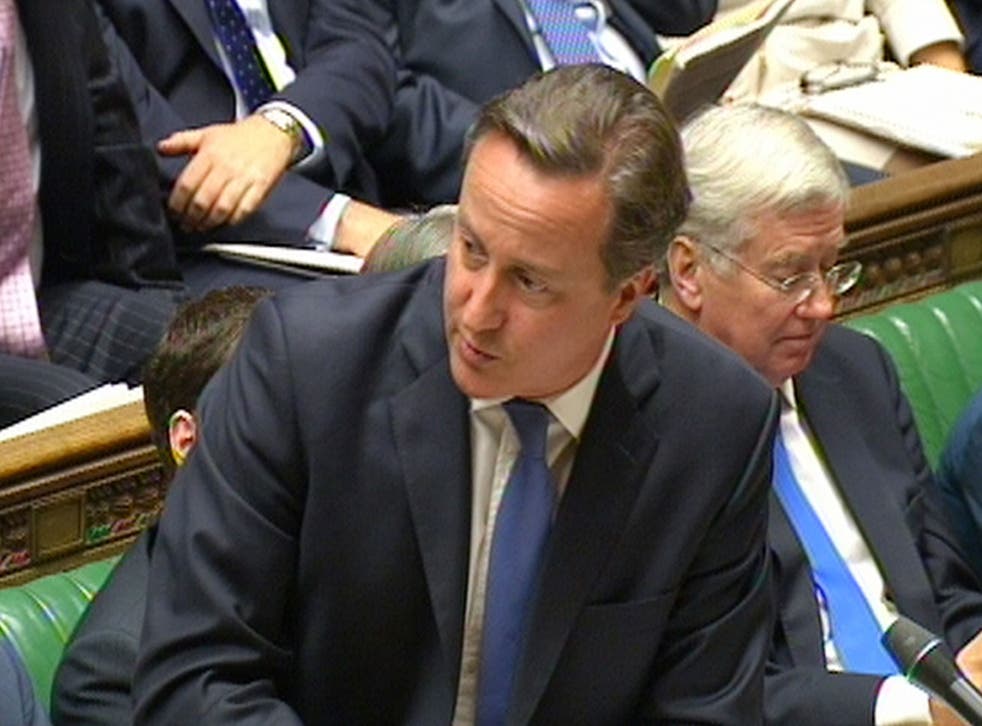 A man was arrested today after apparently throwing marbles at the transparent screen separating the public gallery from the House of Commons chamber during Prime Minister's Question Time.
Some MPs watched - and tweeted - as the man was bundled shouting and struggling out of the gallery above them by Commons doorkeepers. Although a bang of something hitting the screen was audible, nothing could be heard from the chamber of what the man was saying.
The man was later reported to have said, while being escorted by police officers, "that was not a protest. Last week I heard them say it was us and them, the elite and us".
As David Cameron was on his feet during a noisy Question Time, shadow Attorney General Emily Thornberry tweeted: "There's a fracas in public gallery #pmqs. Tried to lip read man as he's dragged out. Believe he's shouting 'Answer the b***** questions'."
Tory MP Mark Pritchard wrote: "Man taken hurriedly out of Commons public gallery... Public and Members appear all ok."
The £600,000 screen was installed in 2004 after what the then-Leader of the Commons Peter Hain warned was a specific threat to the House, possibly involving anthrax. Six weeks later the Commons was suspended for 70 minutes after a projectile was thrown from a side gallery, showering the backs of the then Prime minister Tony Blair and other ministers with purple powder. The Fathers4Justice group subsequently claimed responsibility.
A House of Commons spokesman said of the incident: "Following a disturbance in the public gallery during Prime Minister's Questions today, a man was escorted from the gallery by doorkeepers and is currently in Metropolitan Police custody.
"The incident did not disrupt the business of the House and there were no injuries sustained."
The Metropolitan Police said later that a man had been arrested on suspicion of being equipped to cause criminal damage and of committing an offence under Section 5 of the Public Order Act.
Register for free to continue reading
Registration is a free and easy way to support our truly independent journalism
By registering, you will also enjoy limited access to Premium articles, exclusive newsletters, commenting, and virtual events with our leading journalists
Already have an account? sign in
Join our new commenting forum
Join thought-provoking conversations, follow other Independent readers and see their replies