Mandarins dispute Blair's assertion on Iraq intentions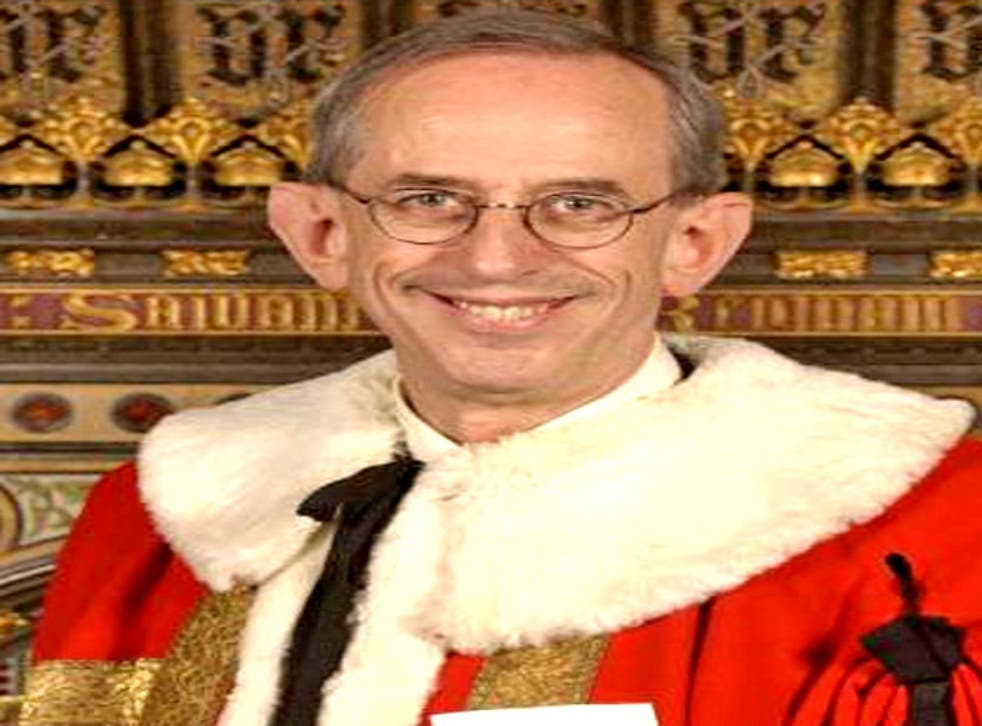 Tony Blair's claim that his Cabinet colleagues were fully aware of his determination to deal with Saddam Hussein has been bluntly called into question by devastating testimony from two of his most senior officials.
Lord Wilson and Lord Turnbull, who were both heads of the civil service under Mr Blair, told the Chilcot inquiry yesterday that some Cabinet ministers were kept in the dark about the former Prime Minister's intentions in Iraq.
During his second appearance at the inquiry last week, Mr Blair had said his Cabinet were well aware during most of 2002 that he was pursuing a policy against Saddam that could lead to military action.
But both former Cabinet Secretaries made it clear that senior ministers were not kept up to date with Mr Blair's intentions. Far from keeping his Cabinet in the loop, Lord Wilson, the Cabinet Secretary from 1998 to 2002, said Mr Blair assured them in April 2002 that "nothing was imminent".
"I don't think anyone would have gone away thinking they had authorised a course of action that would lead to military action," Lord Wilson said.
Lord Turnbull, who took over the job in the summer of 2002, described how he fundamentally disagreed with Mr Blair's version of events. "I shook my head when I heard [Mr Blair's evidence]," he told the inquiry. He noted a "mismatch between where the Prime Minister's thinking was and how much that was shared with his colleagues".
"The Prime Minister basically said, 'They knew the score.' That isn't borne out by what actually happened," he said. "By the summer [of 2002], he'd largely made up his mind at a time when his colleagues were a long way behind."
He said Mr Blair had repeatedly put off discussing the policy of invading Iraq until shortly before military action began in March 2003. He also confirmed key policy papers detailing the possibility of military action against the Iraqi dictator were not shown to many Cabinet members.
"None of those really key papers were presented to the Cabinet, which is why I don't accept the former Prime Minister's claim that they knew the score," he said.
The testimony of the two men flatly contradicts Mr Blair's evidence. He said last week all Cabinet members would have been aware of his determination in dealing with Iraq because it had been discussed in the media. "The one thing nobody could have been in any doubt about was where I stood on the issue or what the policy of the government was," Mr Blair had asserted.
Both former mandarins said they had failed to rein in Mr Blair's habit of surrounding himself with ministers who agreed with him in order to push through quick decisions. They also criticised members of Mr Blair's Cabinet for the extent to which they allowed the former Prime Minister to assert his own will on Iraq.
"They went along with it," Lord Wilson said. "The view of how to run a government was not confined to No 10. It had acceptance around the Cabinet."
It was also revealed yesterday that Gordon Brown had attempted to shake up Britain's secret services by creating an "internal market" for intelligence, in which Government departments would have to buy the secret information agents had uncovered.
During testimony, Lord Wilson said he fought hard against the Treasury plan, which was dropped. He said he was alarmed by the attempt to "introduce a customer relationship between the agency and their departments".
Voices of doubt: The former Cabinet secretaries who testified yesterday
* Lord Wilson served as Cabinet Secretary between 1998 and July 2002. In his final months in the role, he fell out with senior figures in Downing Street for questioning the role of special advisers and making a speech suggesting future Cabinet Secretaries should be selected from the Civil Service.
* Lord Turnbull took over as Cabinet Secretary in 2002 and held the post when the invasion of Iraq took place. He was criticised by Clare Short, the former International Development Secretary, who accused him of allowing the Government's decision-making process to crumble in the run-up to the invasion.
Register for free to continue reading
Registration is a free and easy way to support our truly independent journalism
By registering, you will also enjoy limited access to Premium articles, exclusive newsletters, commenting, and virtual events with our leading journalists
Already have an account? sign in
Register for free to continue reading
Registration is a free and easy way to support our truly independent journalism
By registering, you will also enjoy limited access to Premium articles, exclusive newsletters, commenting, and virtual events with our leading journalists
Already have an account? sign in
Join our new commenting forum
Join thought-provoking conversations, follow other Independent readers and see their replies