Labour MP Margaret Hodge ordered to apologise for using Commons resources during London Garden Bridge inquiry
Labour grandee broke rules by using parliamentary office for inquiry where she was paid £9,500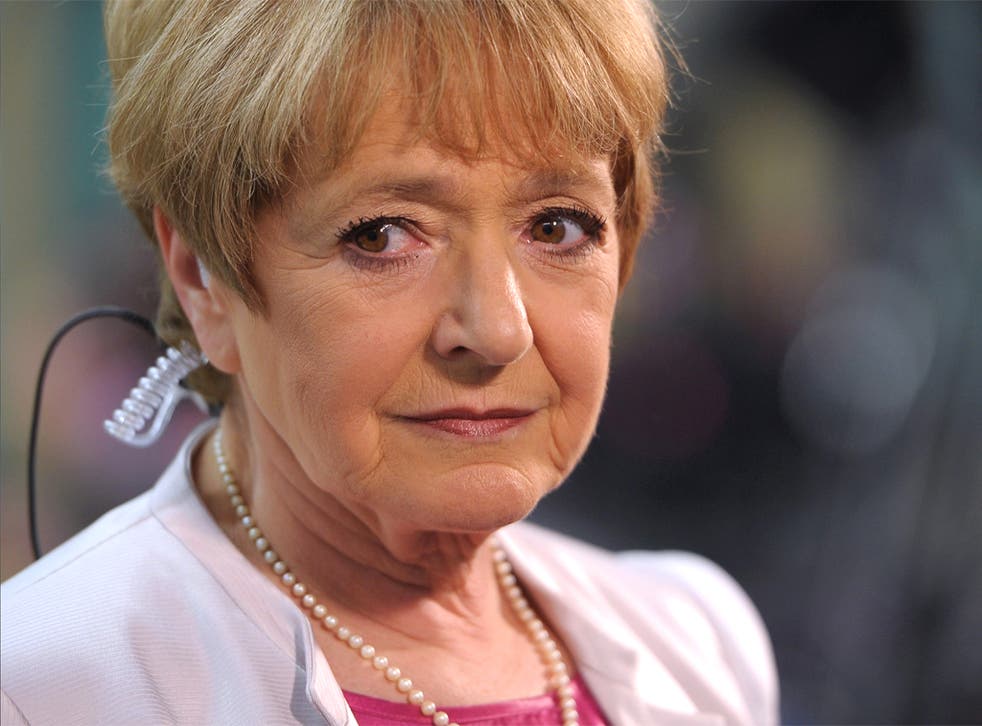 Senior Labour MP Margaret Hodge has been ordered to apologise for using Commons resources during a paid inquiry into the failed Garden Bridge project.
A probe by the parliamentary sleaze watchdog found Dame Margaret had committed a "serious breach" of the MPs rulebook by using her Commons office for up to 20 meetings during her review of the plans to build a tree-lined bridge across the Thames - which collapsed despite £37m of taxpayers' money being spent.
The former chair of the Commons Public Accounts Committee was paid £9,500 to investigate the controversial project, which she was ordered to carry out by London mayor Sadiq Khan.
The Commons Committee on Standards found she had used parliamentary telephones, stationary and other resources for the work, but acknowledged that the sums of money involved were "very small".
However the report said the offence was aggravated by the fact that she allowed her parliamentary office to be used as many as 20 times for the review and "did nothing to prevent the impression being given that her work on the review was conducted on behalf of, or in some way connected with, the House of Commons".
Although the work on the review was initially expected to be unpaid, Dame Margaret later accepted payment for it without seeking the advice of Commons authorities, the report found.
The committee, which includes MPs and lay members, said: "We conclude that the appropriate sanction for Dame Margaret's breach of the Code of Conduct is that she should make an apology for this breach on a point of order on the floor of the House."
Responding to the report, Dame Margaret said: "I am extremely sorry that I inadvertently breached parliamentary rules. I carried out this inquiry in good faith and in the public interest.
"I think all MPs would benefit from greater clarity in the rules governing the use of offices."
However Tory London Assembly member Andrew Boff, who lodged the initial complaint, said the verdict left a "sour taste" and urged Dame Margaret to compensate the taxpayer for the money used in the inquiry.
He said: "As an MP of over 20 years' experience and a former chair of the Public Accounts Committee it seems hard to believe she was unaware of the rules.
UK news in pictures

Show all 50
"An honourable politician would consider compensating the taxpayer for the costs she avoided by using Parliamentary resources for free. Instead she has offered a dismissive £3."
Proposals for the Garden Bridge spanning the river Thames were put forward in 2013 following conversations between actress Joanna Lumley and the then London mayor Boris Johnson.
His successor Mr Khan pulled the plug on the project over funding concerns and later admitted the aborted plan had cost £37m to the taxpayer.
Register for free to continue reading
Registration is a free and easy way to support our truly independent journalism
By registering, you will also enjoy limited access to Premium articles, exclusive newsletters, commenting, and virtual events with our leading journalists
Already have an account? sign in
Register for free to continue reading
Registration is a free and easy way to support our truly independent journalism
By registering, you will also enjoy limited access to Premium articles, exclusive newsletters, commenting, and virtual events with our leading journalists
Already have an account? sign in
Join our new commenting forum
Join thought-provoking conversations, follow other Independent readers and see their replies