Margaret Thatcher's ministers pleaded for chauffeur-driven official Jaguars rather than Rovers, records reveal
Ministers argued they should be allowed Jaguars because they were 'more comfortable' and Rovers were 'too small'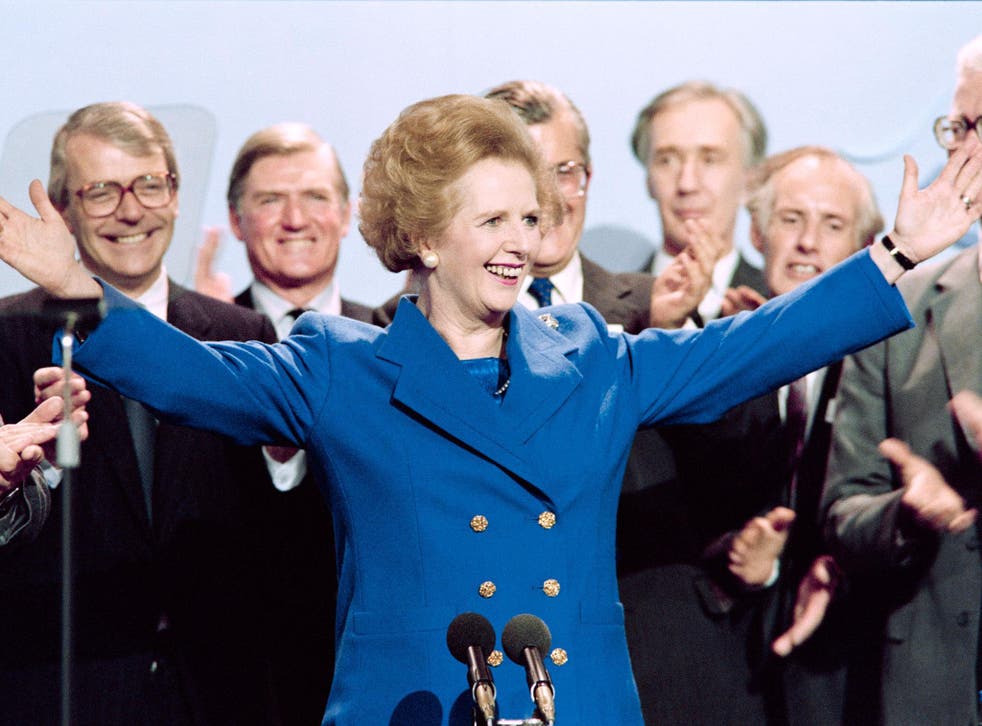 Margaret Thatcher's ministers pleaded to be chauffeured around in official Jaguars rather than lowly Rovers, records have revealed.
Government files released for the first time reveal backstage wrangling over official cars in the late 1980s – as Baroness Thatcher's grip on power slipped amid historic events including the breakdown of the Soviet Union, Hillsborough disaster and Tiananmen Square massacre.
Whitehall's rules at the time stated that only the most senior cabinet ministers were permitted to travel by official Jaguar on security grounds.
The rest of the cabinet was chauffeured in Rovers, but some members appealed directly to their Prime Minister to be made an exception.
Sir Geoffrey Howe appealed to keep his former car after being moved from the post of Foreign Secretary to Deputy Prime Minister in September 1989.
Records released by the National Archives showed Downing Street officials formally advising Lady Thatcher on the issue.
They noted that she had previously agreed - against official advice - that Chancellor Nigel Lawson could be allocated a Jaguar previously used by the Commons speaker.
The Wales secretary, Nicholas Edwards, had also been allowed a Jaguar "because it would make the regular journeys by road between London and Cardiff more comfortable - he had been ill".
As Lord President of the Council, Lord Whitelaw also had a Jaguar "on grounds of comfort", the documents said, adding: "The standard Rover was judged to have been a little too small for him."
Lady Thatcher appeared unconcerned, writing in a handwritten aside: "What is the price difference? If none, I see no problem."
Alan Clark, a wealthy trade minister, got his hands on an official Jaguar by paying for it himself, even though he was not in the cabinet.
Lord Lawson went on to plead for a new Jaguar to replace the ageing model he inherited.
It came after the Prime Minister handed his official country residence to Sir Geoffrey after a cabinet reshuffle earlier in 1989.
Andrew Turnbull, Lady Thatcher's private secretary, noted that it was a "tricky" decision as Lord Lawson was effectively asking to upgrade from a second-hand vehicle to a new one at a cost of £21,000, compared with £16,300 for a Rover 827.
He admitted the Chancellor was keen to secure another Jaguar "primarily on grounds of comfort and status but also because he would like to avoid the 'first she took away his country house and then his car' story".
Lady Thatcher was prepared to indulge her minister's wishes but the peace offering did not stop him resigning his post that October – little over a year before the Prime Minister was ousted by her own party.
Additional reporting by PA
Join our new commenting forum
Join thought-provoking conversations, follow other Independent readers and see their replies