Margaret Thatcher 'lied to the House of Commons' over the Westland affair
Official biographer says the Prime Minister knew about 1986 leak that damaged arch-rival Michael Heseltine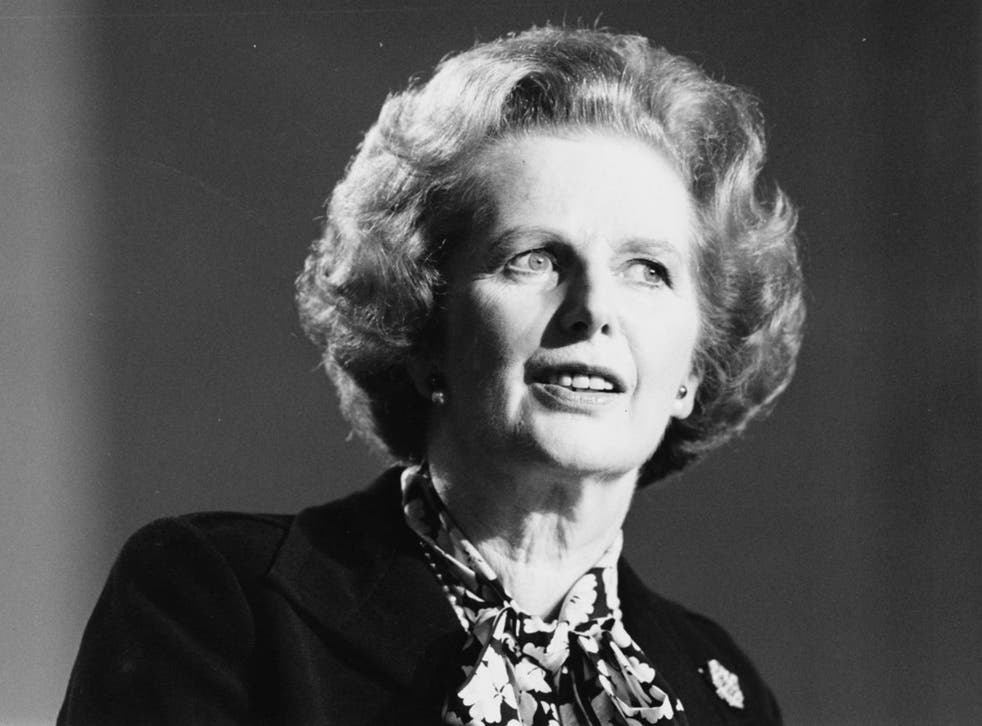 Long-held suspicions that Margaret Thatcher lied to the House of Commons over the Westland helicopter affair in 1986 have been endorsed by her official biographer, Charles Moore.
Asked if Mrs Thatcher had deliberately misled Parliament over her knowledge of a leaked letter damaging to the then Defence Secretary, her arch political rival Michael Heseltine, Mr Moore replied: "I think 'yes' is the short answer."
In an interview about What She Wants, the second volume of his authorised biography of the late Prime Minister, Mr Moore said Mrs Thatcher's hands "were not entirely clean" in respect of the leaking of the letter. At the time, Mrs Thatcher was adamant that she was completely unaware that a senior Cabinet member had asked Colette Bowe, an official at the Department of Trade and Industry, to leak the letter.
In a speech to the House of Commons on 23 January 1986, Mrs Thatcher said that although it was right that the contents of the letter had been made public, "had I been consulted [about the leaking of the letter], I should have said that a different way must be found of making the relevant facts known".
But Mr Moore, who persuaded Ms Bowe to break her silence about the incident, believes the truth is more complicated. He says Ms Bowe told him she couldn't understand why the Government had commissioned an inquiry into the leak "because Number 10 knew perfectly well why it had been leaked".
"What Colette Bowe actually had as all this was coming was a direct message brought to her from Number 10 – before the inquiry but after the leak – giving Number 10's approval," Mr Moore said in his conversation with the Chancellor, George Osborne, organised by the Policy Exchange think-tank. "I'm not saying Mrs Thatcher knew exactly how this was done, but the point is – in the words of the great Charles Powell [Mrs Thatcher's private secretary] himself – her hands were not entirely clean. This is in a sense a minor thing, but in the incredible tension of this moment I think it would have probably had her out."
If she had resigned, Mr Osborne observed, "that would have changed this entire part of British history".
Mr Moore added: "Her reputation was for this kind of honesty … and it [the leaking of the letter] looked shabby. And obviously people like Michael Heseltine, and less obviously but truly Geoffrey Howe, wanted to succeed her, which she well knew, and it was a very dangerous moment."
In the event, it was Mr Heseltine – at loggerheads with Mrs Thatcher over the best way to secure the survival of Westland, Britain's last helicopter manufacturer – who became the first major casualty of the affair. Three days after the letter was leaked he stormed out of a heated Cabinet meeting about the company and announced his resignation.
Under pressure from the attorney-general, Mrs Thatcher commissioned an inquiry into the leak chaired by the Cabinet Secretary, Sir Robert Armstrong. His report, delivered on 21 January 1986 concluded that Leon Brittan had asked Ms Bowe – via an intermediary – to leak the letter, but Mrs Thatcher insisted she was unaware of his involvement.
Lord Kinnock, who as leader of the Opposition in 1986 led the attack on Mrs Thatcher over the leak, said "the whole affair would have been entirely different" if Ms Bowe's revelation had been known at the time.
"Even if she had said it to the House of Commons select committee that interviewed her later, that would have put an entirely different dimension on the whole issue," he said. "At the time my bones told me that [Mrs Thatcher's involvement] was the only way in which such a letter could have been leaked and probably composed. I asked all those questions in the debates of course, and of course the answer I got amounted to what Charles Moore describes as 'misleading the House'. All the time I said to the people who I was working with, 'I'm certain of what happened but I can't damn well prove it.'"
Sir Bernard Ingham, Mrs Thatcher's former press secretary, said the idea that she was aware the letter was being leaked was "bunkum". "I have no evidence she wanted it leaked, indeed leaking was anathema to her," he said. "We knew who leaked it – it was the DTI. Is that consistent with Mrs Thatcher wanting to leak it? Of course it isn't.
Margaret Thatcher: Life in pictures

Show all 35
"I thought the letter was a stupid thing to do in any case – why not simply write to people and tell them they'd done the wrong thing?"
Sir Bernard confirmed the fevered atmosphere at the time, saying "the Government was falling apart and Heseltine was consumed with frustrated ambition". He said: "Mrs Thatcher never gave me to understand that she knew what was going on and her parliamentary private secretary didn't know either."
He added: "I'm getting a bit fed up of this effort to implicate me in some sort of conspiracy."
Sir Robert, now Lord Armstrong, told The IoS: "One couldn't prove anything, but I didn't have a positive reason to think she knew."
And if he had? "There would have been more explaining to do, wouldn't there. I rather doubt she would have had to resign although it was a fevered atmosphere."
Lord Heseltine did not respond to a request for comment.
Register for free to continue reading
Registration is a free and easy way to support our truly independent journalism
By registering, you will also enjoy limited access to Premium articles, exclusive newsletters, commenting, and virtual events with our leading journalists
Already have an account? sign in
Register for free to continue reading
Registration is a free and easy way to support our truly independent journalism
By registering, you will also enjoy limited access to Premium articles, exclusive newsletters, commenting, and virtual events with our leading journalists
Already have an account? sign in
Join our new commenting forum
Join thought-provoking conversations, follow other Independent readers and see their replies