Margaret Thatcher's funeral set for Wednesday 17 April as stalwart Kenneth Clarke accuses left and right of peddling 'myths' over former prime minister
Debate over former prime minister's legacy intensifies as ex-chancellor says 'she took no notice of opinion polls'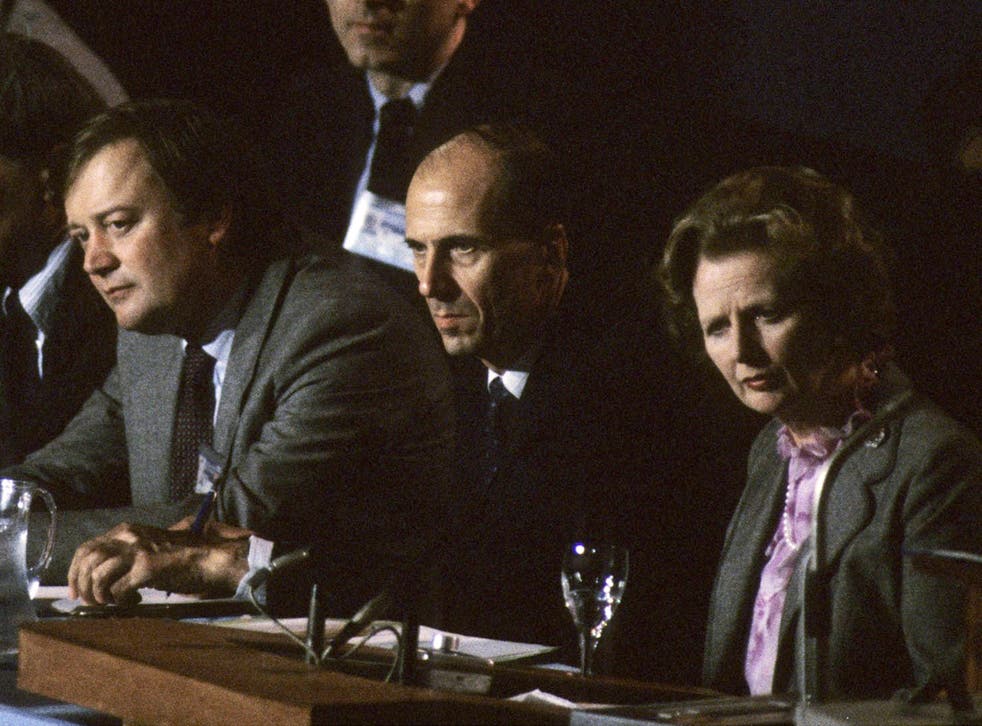 Margaret Thatcher's funeral will be held next Wednesday, April 17, at St Paul's Cathedral, Downing Street announced today.
Number 10 said in a statement: "It was agreed this morning at the Government coordination meeting with the Thatcher family and Buckingham Palace that the funeral service of Lady Thatcher will take place on Wednesday 17 April at St Paul's Cathedral."
Both the Queen and Duke of Edinburgh will attend the ceremony, as well as dignitaries from around the world.
The streets will be cleared for a procession taking her body from parliament to St Paul's. She will be cremated at a private service afterwards. Parliament is expected to be suspended for the funeral, meaning the first Prime Minister's Questions session since the Easter break could be cancelled.
Meanwhile, the debate over Margaret Thatcher's legacy intensified today when Kenneth Clarke accused both the left and right of peddling "myths" about the former prime minister following her death yesterday.
Mr Clarke, who served as a minister under Baroness Thatcher from 1979 until playing a key role in her enforced departure in 1990, said she was not the right-wing figure portrayed by her left-wing opponents. He declared that Britain would have been a "rust bucket ruin" if she had not rescued the country's economy and said it was "a left-wing myth" that she destroyed manufacturing industry.
"She wasn't a right-wing ideologue at all, she had lots of incurable old wets like me in the Government," he said. "The country was on its knees when we took over - we were a laughing stock, an industrial, political laughing stock. And by the time she'd lost office, she'd transformed the country, given it back its self-confidence, given it a modern economy."
The Minister Without Portfolio, one of the few remaining pro-European senior Conservatives, insisted there was much more to Lady Thatcher than the Eurosceptic hailed by Tory Europhobes. "She was pro-European," he said of the woman who signed the Single European Act, which allowed the biggest extension of majority voting in EU decision-making. He claimed her landmark 1988 speech in Bruges, seen as a tablet of stone by Eurosceptics, would be regarded as "pro-European" if it were made today.
Mr Clarke, the first Cabinet minister to tell Lady Thatcher she should stand down after failing to beat Michael Heseltine in the first round of the 1990 Tory leadership election, told BBC Radio 4's Today programme: "I am almost amused….by the way she still polarises debate. The right and the left have created myths about her government. They are fighting them out over her memory.
"Some day somebody will have to write a sensible history of what actually happened. But this isn't the day. And it is a tribute to the woman who made more difference to life in this country than any politician in my lifetime - any peacetime politician. It was a privilege to work with her. Today is not the day to rewrite all these marvellous myths. It wouldn't have worked if it had been so simplistic as that. It actually did modernise and transform a failing country."
The former Chancellor added: "She gave us all the courage of our convictions. She took no notice of opinion polls, she didn't read newspapers, we argued ferociously about what was the right thing to do and then you got on with it. And she was extremely loyal to what you'd agreed to do. So it was very stirring to work for a conviction politician who was determined to make a difference."
Register for free to continue reading
Registration is a free and easy way to support our truly independent journalism
By registering, you will also enjoy limited access to Premium articles, exclusive newsletters, commenting, and virtual events with our leading journalists
Already have an account? sign in
Register for free to continue reading
Registration is a free and easy way to support our truly independent journalism
By registering, you will also enjoy limited access to Premium articles, exclusive newsletters, commenting, and virtual events with our leading journalists
Already have an account? sign in
Join our new commenting forum
Join thought-provoking conversations, follow other Independent readers and see their replies