Margaret Thatcher's government thought football fans so violent she set up a 'war cabinet'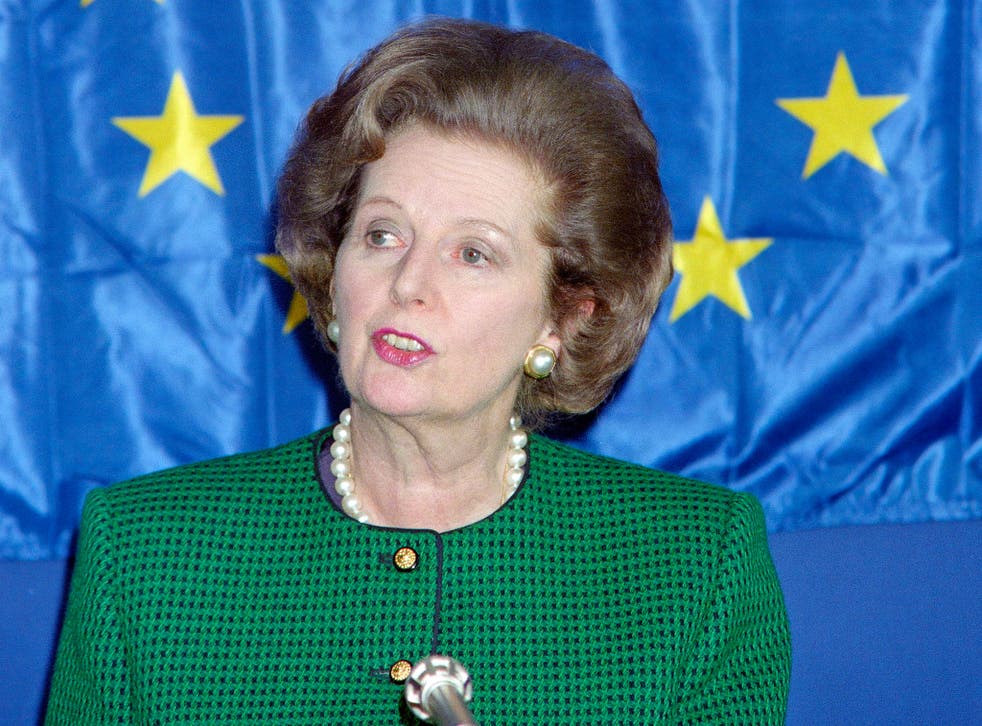 Football hooliganism in the 1980s was such a concern that Margaret Thatcher's government set up a "war cabinet" to tackle it.
But the Iron Lady's ministers were also deeply worried about another blot on the landscape - increasing levels of crime in sleepy communities up and down the UK.
The rise of the "rural rioter" caused such anxiety that home secretary Douglas Hurd commissioned urgent research into how to tackle the worsening spectre of "drunken mob violence" in the "shires".
Against a backdrop of widespread football violence in Britain and incidents such as the 1985 Heysel Stadium disaster, when 39 Juventus fans died during the European Cup Final against Liverpool, Mr Hurd ordered senior police to investigate the problem of young people causing trouble in towns and villages after too many drinks on Friday and Saturday nights.
Previously unseen Cabinet Office files, released by the National Archives at Kew, west London, show that Mr Hurd saw "similarities between the rural rioter and the football hooligan".
In a memorandum from June 1988, Mr Hurd noted that there were 83,000 violent offences in county and rural areas the previous year, half as many again as in 1980, a problem the police saw as an "increasing burden".
He wrote: "There is nothing new in market town disorders. Drunken mob violence goes back centuries; teddy boys in the 50s, mods and rockers in the 60s, punks and skinheads in the 70s inherited a long tradition. But I am concerned that the problem is getting worse."
A report by the Association of Chief Police Officers on rural disorder found alcohol was key to the issue, with 90% of incidents being drink-related.
Liverpool remember the 39 lost at Heysel [AMBIENT]
Mr Hurd wrote: "I see similarities between the rural rioter and the football hooligan. Many of the 16 to 25-year-olds involved in these disturbances have a latent capacity for violence.
"Toughness is a proof of manhood. Drink removes their inhibitions and pushes them over the edge. There are few internal disciplines or external restraints to rein them back.
"Their parents are at home in front of the TV and their upbringing and education have failed to give them self-discipline, a sense of social responsibility or much in the way of interest except having a good time."
With pressures on police manpower and rural forces stretched across large areas, Mr Hurd dismissed the idea of having a "rural riot squad" to react to spontaneous disorder, saying: "They would spend their time chasing from one end of the county to another."
Instead he proposed tougher licensing laws, quick prosecutions and exemplary sentences, and improved policing procedures.
PA
Join our new commenting forum
Join thought-provoking conversations, follow other Independent readers and see their replies