Maria Miller expenses row: Tory MPs grow restless as tide starts to turn against Culture Minister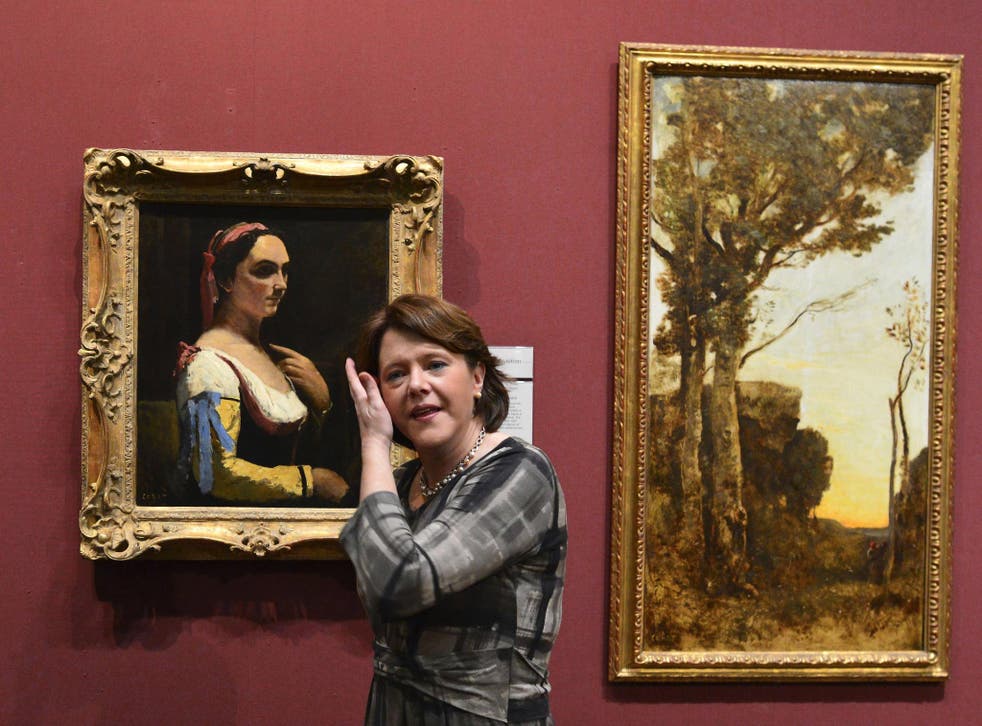 Maria Miller is losing support among Conservative MPs and facing a growing public backlash as criticism mounted over her handling of her taxpayer-funded expenses claims.
Colleagues protested that the Culture Secretary had blundered by delivering such a perfunctory apology to the Commons last week after she was ordered to repay nearly £6,000 of mortgage payments.
An online petition calling for her to resign if she does not return the full £45,000 initially recommended by the independent Parliamentary Commissioner had received more than 100,000 signatures by Monday night.
As Tory MPs returned from their constituencies to report feelings were running high about her conduct, David Cameron was again forced to defend his embattled minister.
His attempts to stem the criticism appeared to fail as anger grew in Conservative ranks over the damage the episode had done to the party.
A member of the 1922 Committee of backbench Tory MPs said he expected the subject to be raised when they were addressed by the Prime Minister on Wednesday. He said: "There is a lot of strong feeling around in the party about this."
A ministerial aide, Nicola Blackwood, said Mrs Miller faced " most serious" questions and her response to questions about her expenses could have been clearer.
"I have to say if I was faced with the kind of questions that she is faced with I would be really quite worried indeed," she told BBC Radio Oxford. "Clearly it's very unhelpful for this to drag on in the way that it is."
Steve Brine, who is Mrs Miller's parliamentary neighbour, said the brevity of her Commons statement had been a mistake.
He said: "The vultures are out, there's no doubt about that. There is a momentum to this story."
Dominic Grieve, the Attorney General, said: "She is a valued colleague, as far as I am concerned. She has got to answer to her constituents and also answer for her responsibilities to the Prime Minister."
Meanwhile, Mr Cameron said he was "very open" to suggestions over ways in which the system of how MPs police themselves.
His comments came just 24 hours after Downing Street played down the prospect of changes to the system.
Calls for a fresh look at it came after the Common Standards Committee of MPs overruled the Standards Commissioner, Kathryn Hudson, who recommended Mrs Miller repaid £45,000 in expenses for her south London home.
It cut her repayment to £5,800, prompting accusations that MPs could not properly hold each other to account.
Mr Cameron said: "If there are further changes that people think are appropriate, I'm very open to suggestions."
It was reported yesterday that Mrs Miller stopped claiming a second home allowance just as officials asked her to confirm she would pay tax when the property was sold.
By redesignating the house she shared with her parents in south London as her main residence, she would not have to pay capital gains tax at 28 per cent when it was sold for a £1 million profit.
A spokesman for the minister said: "It is well documented that Maria stopped claiming any accommodation allowance at all in April 2009.
"The sale of the Wimbledon property in February falls in a tax year that has not yet been assessed."
Mrs Miller would pay any tax which was due, she added.
Join our new commenting forum
Join thought-provoking conversations, follow other Independent readers and see their replies