Maria Miller warns Labour and Lib Dems will lead the UK '"down the path of state licensing of the press' as she urges MPs to support David Cameron's Royal Charter
Nigel Morris
,
Ian Burrell
,
Steve Anderson
Friday 15 March 2013 12:52 Comments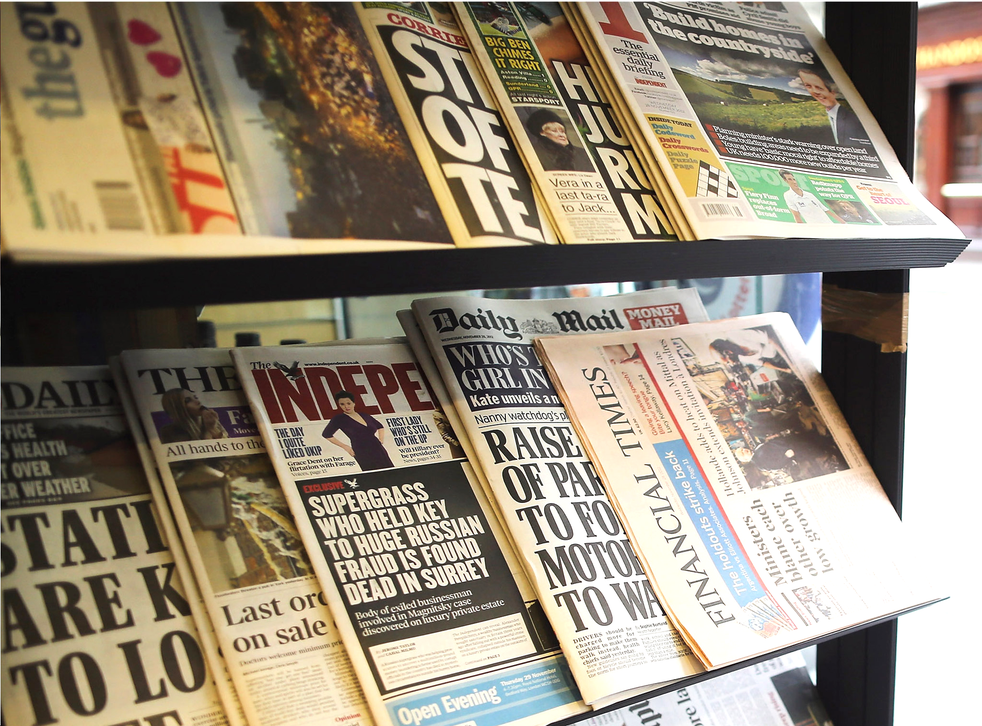 The Culture Secretary has urged MPs from all parties to support David Cameron's Royal Charter to support state legislation of the press, warning that Labour and Lib Dems could take the UK "down the path of state licensing of the press".
Speaking on BBC Radio 4's Today programme this morning - the day after the Prime Minister ditched cross-party talks on the issue - she said that Mr Cameron's plans are "a workable solution which he has got ready to go, to put in place... million-pound fines, prominent apologies, an arbitration service free for victims and a strong code."
Mrs Miller added: "It is really important that we don't go down the path of state licensing of the press, where we would have to have compulsion. That is not the approach Leveson wanted anybody to take. He clearly wanted a system of incentives...
"I think it is clear that there is no need for statutory underpinning of a Royal Charter and that we can achieve the results that Leveson was calling for without that. But most important of all, by not having it as a statutory bill - as unfortunately some with the Liberal Democrats and Labour Party are calling for - we don't end up with the debate going into a licensing of the press."
The future shape of press reform was in the balance last night after David Cameron took the dramatic gamble to resolve the impasse over the highly-divisive issue.
He called a halt to all-party talks on how to curb newspaper excesses and announced he would stage a Commons vote on Monday on his plan to set up a Royal Charter to buttress a system of self-regulation.
The Prime Minister's surprise move came more than three months after Lord Justice Leveson called for regulation underpinned by statute following his investigation into press ethics.
It angered his Liberal Democrat coalition partners, the Labour opposition - both of whom called for Leveson's recommendations to be fully implemented - and campaigners for tougher press controls.
Mr Cameron appears to have run out of patience after supporters of Leveson's proposals threatened to delay several Government Bills by inserting amendments designed to introduce statutory regulation by the back-door.
He will now put his plans to a vote, running the risk of defeat by Labour and Liberal Democrat MPs, supported by Tory rebels who support Leveson's plans.
There was no sign last night of either Nick Clegg, the Liberal Democrat Deputy Prime Minister, or Ed Miliband, the Labour leader, who were both caught unawares by Mr Cameron's move, of softening position.
Under the Prime Minister's plan for a regulator, newspapers could face damages of up to £1m in cases of intrusion or misreporting and forced to print "upfront apologies". But the other parties wanted him to go further and fix his proposals in law.
In a hastily-arranged Downing Street press conference, Mr Cameron insisted his proposals represented the "fastest possible way" to deliver "the toughest press regulation this country has ever seen".
He warned that papers would boycott a system underpinned by law and argued that any such move would "cross the Rubicon" in protecting press freedom.
The Tory proposals - legislating for the imposition of "exemplary damages" on errant newspapers - will be tabled in an amendment to the Crime and Courts Bill on Monday.
Labour said it would table its own amendments today to establish a "Leveson-compliant Royal Charter" and said it had been speaking to MPs of all parties about their tactics. A third amendment calling for Leveson to be implemented in full will also be tabled
Mr Miliband said: "David Cameron's decision to walk away from the talks is an historic mistake."
Mr Clegg promised to work "flat out" over the weekend to build consensus with MPs from other parties to find a "proper solution".
The Prime Minister's move was attacked by Brian Cathcart, the director of the press reform group Hacked Off, who claimed Mr Cameron was not offering concessions to his opponents but merely seeking to maintain the status quo.
The Royal Charter, he claimed, would reflect proposals drawn up by Press Complaints Commission chairman Lord Hunt and the Telegraph Media Group executive Lord Black of Brentwood.
The Hunt-Black proposals have been supported by some sections of the newspaper industry, but rejected by reformers, including victims of press abuses. Among those surprised by the abandonment of the talks were Will Moy, director of Full Fact, and Martin Moore, director of the Media Standards Trust, who had been at the Department of Culture, Media & Sport advising on the wording of the Royal Charter but were suddenly asked to leave.
A source involved in the talks said: "The sticking-point is who will control the system. What the press want is a veto on the board so they could have their own people there and complete control over the editorial code."
Among those campaigning for more radical reform of press regulation there were claims that the Prime Minister was being directly influenced by newspaper editors.
However, fears remain in the industry over the possible impact of exemplary damages and the costs of a Leveson-recommended arbitration service, which could lead to local newspapers facing an increase in financial claims.
The sticking-points
The Royal Charter Whether the proposed charter should be underpinned by statute.
Damages Whether only newspapers that refuse to sign up to the new regulatory system should be liable for exemplary damages.
The regulator Whether members of the committee that appoints the regulatory body can have a veto over who is chosen.
Complaints How serious does a complaint need to be to trigger an investigation?
The standards code Who will have the power to make changes to the code.
Star makes the call: Hugh Grant
The actor Hugh Grant, a leading supporter of tougher press regulation, stepped up his campaign this week by telephoning shadow cabinet ministers personally to urge them not to compromise with David Cameron.
He called at least four leading Labour figures to argue that they should not waver in sticking to Lord Justice Leveson's reform plans as suggestions emerged that the party was preparing to water down its commitment to his recommendations.
Harriet Harman, the Labour deputy leader, who was leading its cross-party talks on how to implement Leveson, is understood to have been among the shadow ministers targeted by Mr Grant this week.
Register for free to continue reading
Registration is a free and easy way to support our truly independent journalism
By registering, you will also enjoy limited access to Premium articles, exclusive newsletters, commenting, and virtual events with our leading journalists
Already have an account? sign in
Join our new commenting forum
Join thought-provoking conversations, follow other Independent readers and see their replies