Mark Garnier: Tory minister who admitted asking secretary to buy sex toys cleared by Cabinet Office investigation
No evidence the International Trade minister 'breached the expected standards of behaviour', inquiry finds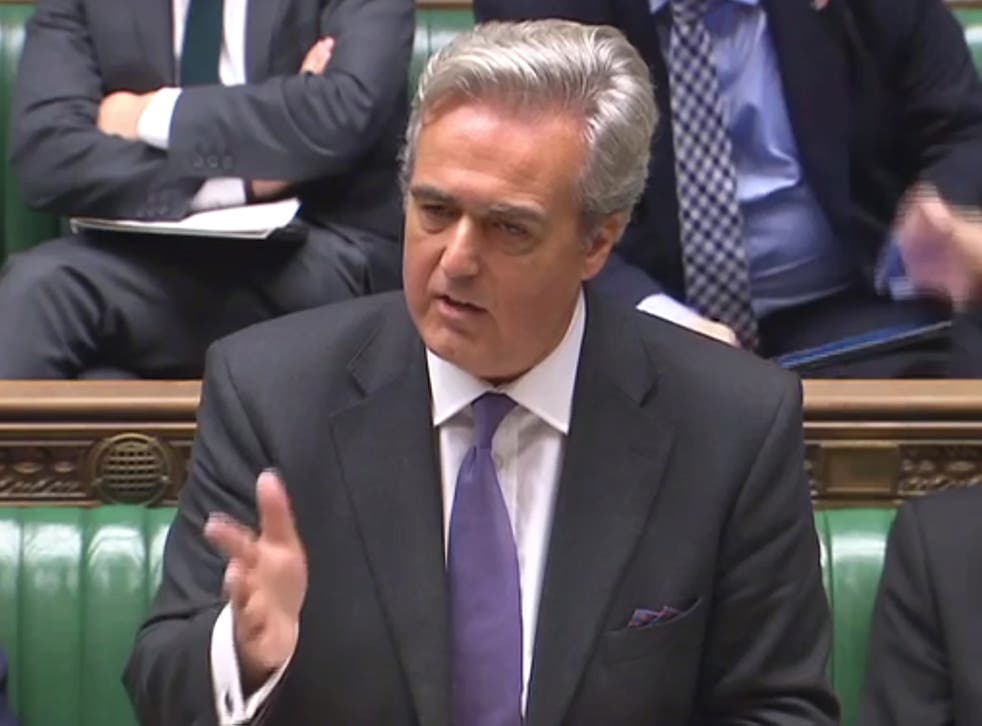 A Conservative minister who admitted asking his secretary to buy sex toys has been cleared after a Cabinet Office investigation and will keep his job.
There was no evidence that Mark Garnier, the International Trade minister, had "breached the expected standards of behaviour", the inquiry decided.
A Downing Street spokesman said: "It was not his intention to cause distress, and Mr Garnier has apologised unreservedly to the individual.
"On that basis, the Prime Minister considers that a line should be drawn under the issue."
Mr Garnier faced the probe after his former secretary, Caroline Edmondson, told the Mail on Sunday he had given her money to buy two vibrators at a Soho sex shop.
On another occasion, he was alleged to have told her - in a bar, in front of witnesses – "You are going nowhere, sugar tits."
Confusingly, Mr Garnier was investigated for a possible breach of the Ministerial Code of Conduct – although the incidents took place in 2010, before he became a government minister.
UK news in pictures

Show all 50
The No 10 statement said: "The Cabinet Office's investigation primarily considered Mr Garnier's behaviour as a minister, but also heard evidence from before he was appointed to government.
"The Cabinet Office concluded that there was no evidence to suggest that Mr Garnier's conduct as a Minister since 2016 had breached the expected standards of behaviour.
"The Prime Minister's view is therefore that Mr Garnier did not break the Ministerial Code while holding government office."
It added that "an incident that happened before Mr Garnier was a minister", involving a staff member was also investigated.
It found there was "no dispute about the facts of the incident, but there was a significant difference of interpretation between the parties, and that the member of staff in Mr Garnier's office was distressed by what had occurred".
The statement went on to say that the minister had apologised and that, in the Prime Minister's view, the issue was closed.
Join our new commenting forum
Join thought-provoking conversations, follow other Independent readers and see their replies