Martin McGuinness accepts title to resign as MP
Lesley-Anne McKeown
Wednesday 02 January 2013 18:30 Comments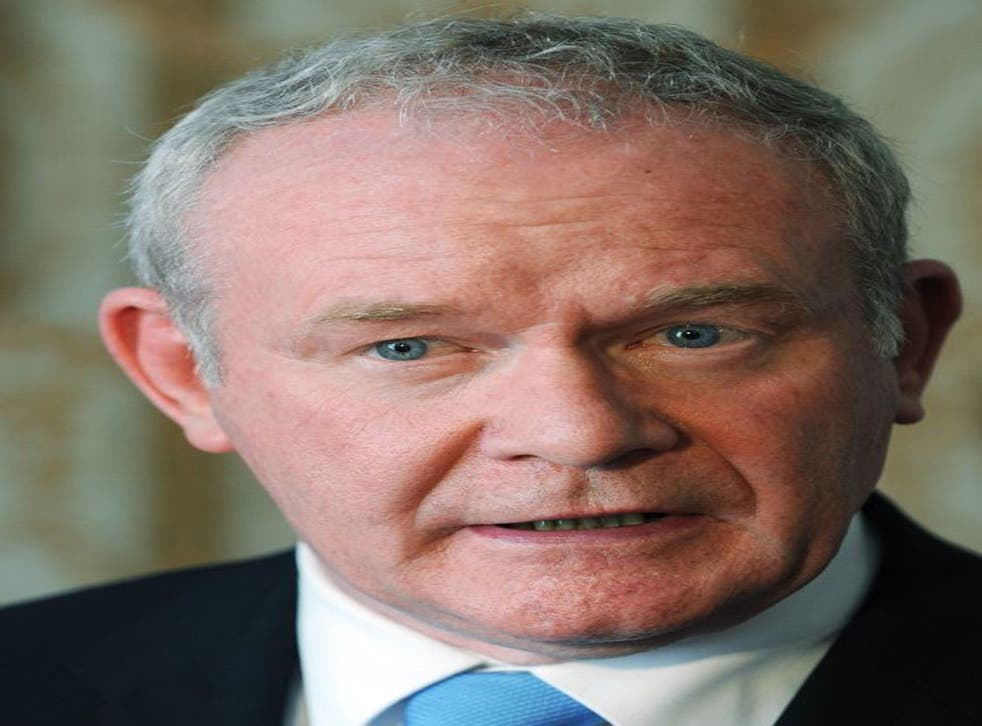 Northern Irish Deputy First Minister Martin McGuinness has been awarded an English aristocratic title to secure his resignation as an MP, the Treasury confirmed today.
The Sinn Fein politician, who has never taken his seat in Westminster, was appointed Steward and Bailiff of the Manor of Northstead - one of two posts which allow MPs to formally leave the Commons.
In a statement, the Treasury said: "The Chancellor of the Exchequer has this day appointed James Martin Pacelli McGuinness to be Steward and Bailiff of the Manor of Northstead."
The job has no actual responsibilities and is unpaid. However, parliamentary protocol dictates that the only way to resign as an MP is to accept an office of profit under the Crown.
Sinn Fein president Gerry Adams had a similar title conferred on him after his resignation as MP for West Belfast but he branded the system antiquated and bizarre.
A spokesman for Sinn Fein said: "Martin McGuinness resigned the same way as Gerry Adams in 2011.
"As Irish republicans we gave no time for antiquated and ridiculous titles of the British parliamentary system then and this remains the situation.
"What we need to see now is the writ being moved for a by-election to allow the people of Mid-Ulster to have their say."
Mr McGuinness, who was elected as MP for Mid Ulster in 1997, said his decision to stand down was in line with Sinn Fein's commitment to end double-jobbing and planned to concentrate on his role as Stormont MLA and Deputy First Minister.
Francie Molloy will run for the seat in his place.
PA
Register for free to continue reading
Registration is a free and easy way to support our truly independent journalism
By registering, you will also enjoy limited access to Premium articles, exclusive newsletters, commenting, and virtual events with our leading journalists
Already have an account? sign in
Join our new commenting forum
Join thought-provoking conversations, follow other Independent readers and see their replies